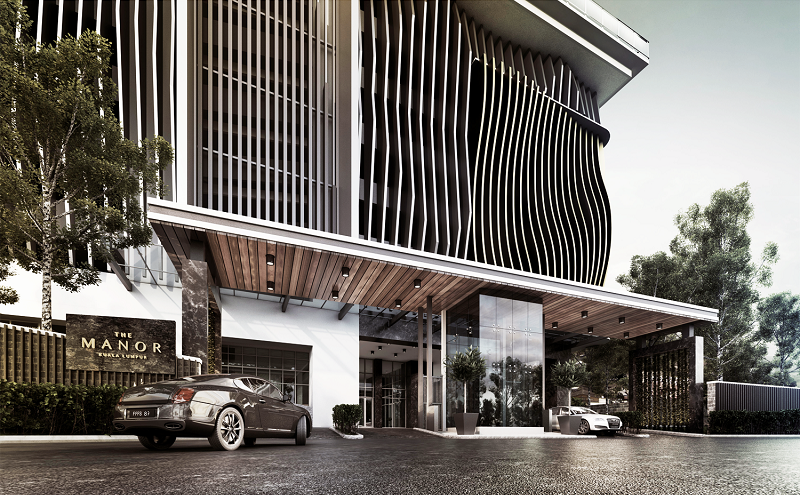 DESARIA GROUP of Companies may not be a big player in the property development industry, but it is looking to make a name for itself with its second project, The Manor, in the KLCC area.
Through its subsidiary Desaria Property Sdn Bhd, the group is launching the condominium project, featuring luxurious, spacious apartments, by the fourth quarter of this year (4Q2015). The development will sit on a 1.5-acre (0.6ha) freehold tract next to EtonHouse International School Kuala Lumpur in Persiaran Stonor. This tract is made up of two individual parcels Desaria Property purchased separately in 2011.
The owners of Desaria Group are Datuk Low Tuck Kwong and Chin Wai Fong, founders of Indonesia-listed coal mining company PT Bayan Resources Tbk. The daily operations in Kuala Lumpur are run by general manager Goh Youn Peng. Goh has been in the construction industry for more than 30 years and has been involved in property development for about eight years.
Low, an Indonesian national, is the principal founder and president commissioner of Bayan Resources. He is known as Indonesia's coal king. Chin, the president director and CEO of Bayan Resources, is a Malaysian. The two gentlemen, kick-started their property development venture in Malaysia with Desaria Villa Apartment in Puchong, which was completed in 2007.
With a gross development value (GDV) of about RM80 million, Desaria Villa Apartment comprises 440 units of medium-cost apartments and a plaza with shops and offices. The group now operates the project as a hostel which can accommodate 2,000 students studying in Cyberjaya.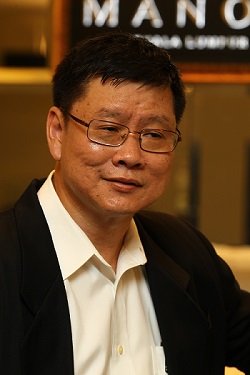 Demand for large units
The RM900 million The Manor will offer large units with built-ups of over 2,400 sq ft, unlike other recently launched condo projects in the KLCC area with units measuring between 800 and 1,200 sq ft.
Large units are usually slower to sell and come with a higher price tag — The Manor will be priced between RM1,100 and RM1,500 psf — but Goh is confident this project will be well-received due to the large number of inquiries made about the development.
"There are always people looking at bigger units. Projects which have both big and small units normally have problems with parking and density," Goh says. "We are providing large units with low density. In fact, we are hesitant to launch small units because these buyers [of small units] depend on bank loans and banks are very strict in approving loans nowadays."
The Manor, he adds, is supported by 10 end-financiers — which is enough to prove "the confidence in this development [which is for high-net-worth buyers]", Goh says.
"We are targeting local and foreign high-net-worth individuals and corporate buyers who prefer exclusivity ... The economy is not doing well globally, but when some people are losing money there are people who are making money," he says.
Goh says the project will offer 212 condominiums in a 46-storey block with a total built-up area of 1.2 million sq ft. That includes two penthouses of 12,916 and 15,290 sq ft, as well as 210 condos available in four types (A, B, C and D) sized from 2,426 to 7,356 sq ft.
Types A and C can be turned into dual-key units for the flexibility of own stay and rental. There will be six units per floor with six passenger lifts. Each unit will have its own private lift lobby, the floor area of which is excluded from the built-up area.
The developer will include built-in wardrobes, bathrooms and kitchen cabinets, ducted air conditioning and electronic appliances for each unit. A fully-furnished option will also be available.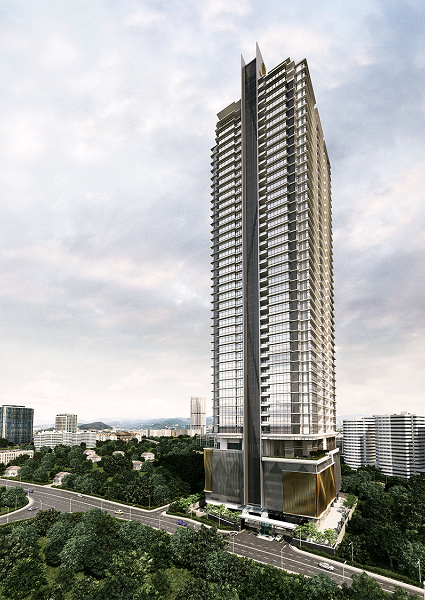 The view will be of either KLCC or the golf course and there is no common wall between units. Facilities include a sky lounge with sky infinity pool, a viewing deck and a sky gym.
Goh says the group is bringing in hospitality service provider Alorie Hotels & Resorts to manage the property and hospitality services at The Manor upon its scheduled completion in 4Q2018. Alorie will operate the concierge and optional housekeeping services.
Desaria Group has appointed marketing agents to promote the project locally and abroad. For the overseas market, it is mainly looking at Asia and the Middle East as "it is where the demand is from", Goh says. JLL Property Services is the exclusive marketing agent for Malaysia and Singapore. Currently, viewing the show unit is by private invitation.
Some 15% of the units have been sold since May.
"As we offer a lower price per sq ft, buyers can enjoy a much bigger unit with a slightly higher final price," Goh says. "Of course it is not easy to sell with the higher final price, and we would be happy if 80% [of the units] are sold by the completion of construction.
"If we achieve 80% sales [by the completion of the project], we would have sufficient cash to hold the remaining units for another three to four years. These will be investment properties for us then, due to the capital appreciation."
Brian Koh, executive director of DTZ Nawawi Tie Leung Sdn Bhd, notes that as the KLCC area has not seen many launches recently, The Manor will be a benchmark to gauge how the property market is faring.
"Sales are still slow now and the market will still be very cautious for the next six to nine months," he says. "There are still existing choices in the KLCC area, and developers have to be unique to sell."
Landbank
After the completion of the first project, Desaria Villa Apartment in 2007, Desaria Group acquired some parcels of land in the Klang Valley, including a 9-acre tract in Sentul opposite One Sentul Condominium. It plans to launch a mixed development project there next year, but the project is still in the preliminary design stage.
The group also has some parcels in Sungai Long, including a single piece of 50 acres. Currently at the conceptual design stage, the Sungai Long development will be mainly landed properties. It also has a 10-acre parcel at Pulau Meranti in Puchong which is also earmarked mainly for landed properties.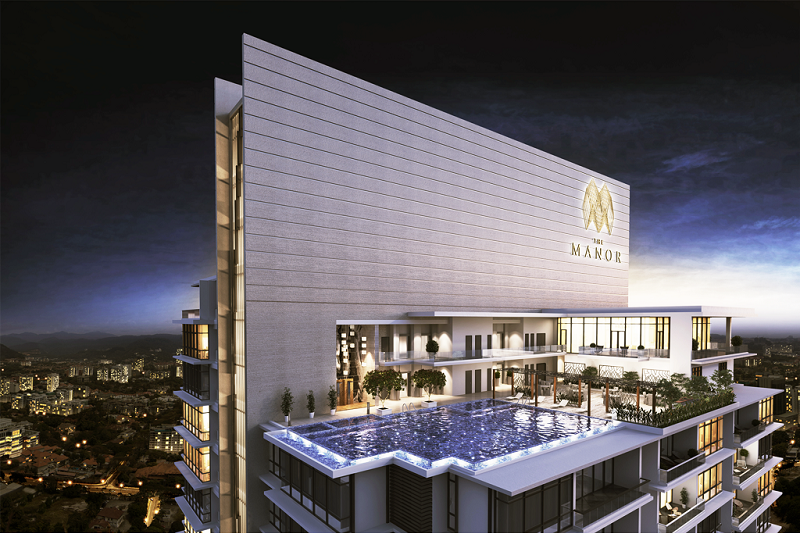 "We will launch a new project after the sales of the previous project have stabilised. We have to be prudent and slow but it can still bring profit to the company," Goh says. "We are still looking at buying land. It can be wherever, so long as we see potential ... it would mostly be in urban areas such as the Klang Valley, Johor and Penang. We are also open to joint venture opportunities."
Desaria Group now has a full staff strength of over 30, most of whom are with the property management subsidiary.
This article first appeared in property, a section of the digitaledge WEEKLY, on Aug 24, 2015. Subscribe here.