Sunlight to street lights
By the end of this year, the streets in the western region of France will welcome a fascinating new resident – solar-powered street furniture by French designer Mathieu Lehanneur. Called Clover, it will be installed throughout the picturesque Poitou-Charentes region and was commissioned by the president of the Poitou-Charentes region, Ségolène Royal, who is also the French minister for ecology, sustainable development and energy.
Images are already out of the multi-use configuration of the specially commissioned street light, which consists of a solar-powered tree-like lamp with an accompanying bench, which can extend up to 15m depending on where it is located. The top of the lamp supports two large aluminium domes holding downward-facing LED lights – its direction minimises light pollution and energy loss by directing the light to where it will be used.
A third dome, facing upwards, uses solar panels to produce enough energy to power the lamps for three hours. A small hatch in the lamp post also enables passers-by to charge their smartphones. The structure combines electricity and solar energy to power the lights through the night.
www.mathieulehanneur.fr

Inside-out
Dubai-based Wanders Werner Falasi Consulting Architects recently won an award for the design of the Chameleon, a mixed-office building that is concerned with the principles of bio-mimicry, from which the building gets its name. The ever-changing looks of this fascinating structure come in a series of hexagonal shapes that define its striking appearance, which is inspired by the chameleon and its highly adaptive skin.
The building's fixed cells located in portions of exterior walls collect sunlight throughout the day, so energy that isn't expended for the building's daytime needs is used to illuminate thousands of LEDs at night. This is regarded as a mirror of the structure's dynamic inner activity, and on a more conceptual level, the collective, constantly changing mood of its inhabitants.
Meanwhile, climate control is accomplished through smart façade units — the hexagons — which mechanically adapt to the sun's trajectory. When receiving too much heat, each component closes to seal the structure. Likewise, when too cold, or dark, they open. The interiors of the Chameleon include several terraces, green spaces and walls and interior planters, as well as a central staircase that allows access to every floor.
www.wwf-architects.com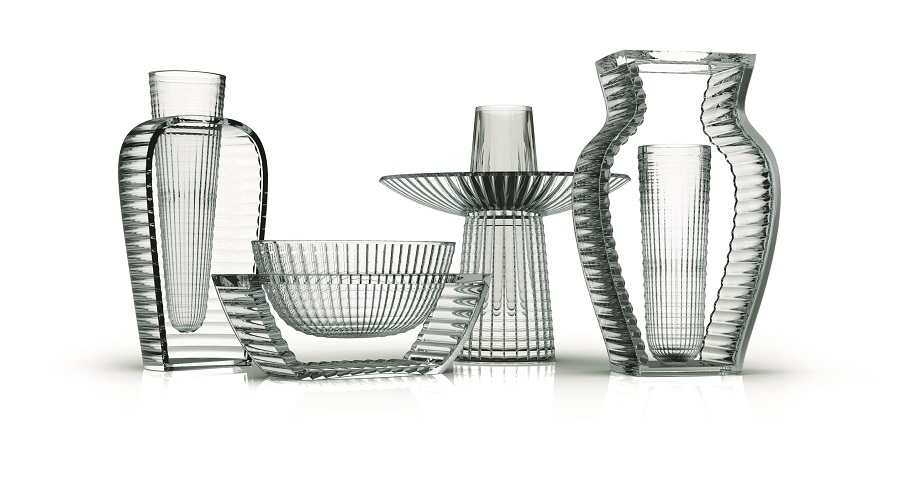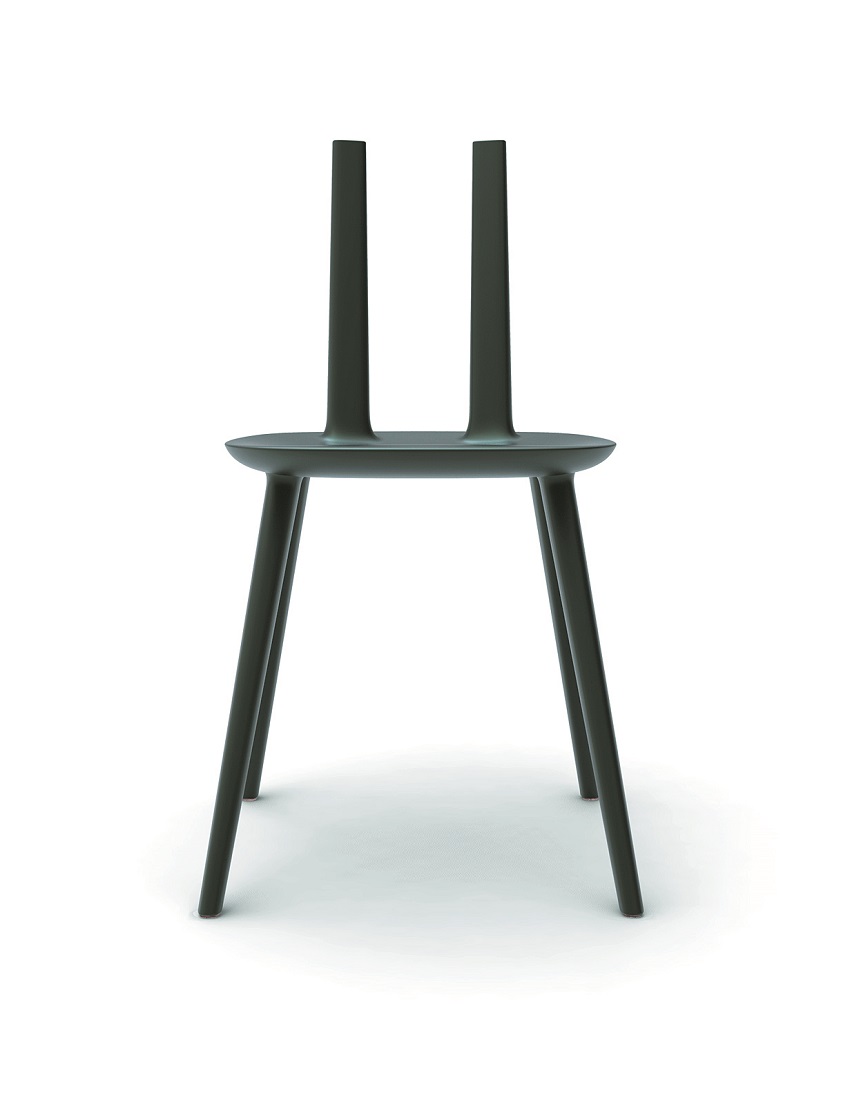 Design star
Every year, Maison&Objet spotlights outstanding names on the international design and décor scene, and this year has given the prestigious Designer of the Year award to Catalan designer Eugeni Quitllet.
Now based in Barcelona, Quitllet has quickly become a pioneer to watch. He creates objects between drawings and sculptures, mastering fullness and voids to reveal elegant silhouettes hidden in the material.
Some of his most fascinating pieces include the VK-1 headphones for French brand Aëdle, a collection of archetypal and luxurious cutlery for Christofle he named L'Âme as well as a series of outdoor furniture for Vondom.
Last year, Quitllet explored the idea of weightlessness with the Tube chair for Mobles 114, and later on the Cloud-o and Vase-o for Kartell, which take the shape of water droplets condensed to form a seat and a translucent vase respectively.
eugeniquitllet.com

Water + light
Of absolutely breathtaking proportions, Italian design house Antonio Lupi's new Battigia sink is a delicate dance of water and light. Consisting of a simple sheet of glass inserted into the wall, the sink is the ultimate ode to minimalist design and contemporary style.
Created by Brussels-based designer Michel Boucquillon, the sink is part of a new design concept by Antonio Lupi that emphasises both beauty and functionality. Utilising vacant spaces present in a bathroom like the wall, the basin beautifully retracts inside the wall, hiding the faucets and water splashes inside it while highlighting only a thin sheet of glass.
Using the cavity of the wall as the container to position the sink, the Battigia is plastered and painted like the rest of the surface. Incorporated with white and blue LED lights, this sink can be made in wood and marble as well as in custom sizes to suit your space.
www.antoniolupi.it

Extraordinary ablution
There is nothing quite as relaxing as a warm shower at the end of the day and we've come up with myriad ways to make our daily ablutions as decadent as possible. A Silicon Valley start-up is set to provide you with a shower experience unlike any other with the Nebia — the technology atomises water into millions of droplets to create 10 times more surface area than a regular shower so more water comes in contact with your body, leaving your skin feeling clean and hydrated.
The founders of the Nebia actually used aspects of aeronautical engineering to optimise every aspect of this unusual shower nozzle, which sprays you with a fine mist that is the perfect balance of comfort, efficiency and efficacy – get all the shampoo out of the thickest and curliest hair in the same amount of time as a regular shower, but use 70% less water while doing it. The Nebia's website even has a calculator showing how much the shower head will save you in terms of money spent per year on water and gas or electricity.
Best of all, the Nebia is easily installed and supremely customisable — its 27-inch adjustable mounted sliding bracket, 45° tilt showerhead and removable mounted hand-wand work together to create a completely customisable shower experience. The Nebia got its start on Kickstarter and reached its campaign goal of US$100,000 in just eight hours, ultimately raising over US$3 million with some of that money belonging to Apple CEO Tim Cook and Google's Eric Schmidt.
nebia.com


Cocktail hour
London-based antique store Bentleys recently acquired a delightful range of vintage pieces to complement one's collection of bar accessories that are completely functional and great conversation starters to boot.
An immediate favourite is a silver-plated drinks set made in the form of a Zeppelin. The body of the airship comes apart to reveal a strainer and juicer, funnel, corkscrew, garnish dishes, spirit flask and a set of four cups. Once emptied of the pieces, the main section of the Zeppelin forms the shaker while the removable gondola houses four cocktail spoons. In lovely condition, this unique set is marked JA Henckels, and is presumed to have been made at some point in the 1930s.
For something more elegant, there is a deceptively modern-looking antique wine cooler and ice bucket crafted in silver, that consists of a framework of uniform silver bars mounted in a cube formation on balled feet. The assay mark for Glasgow and 1901 date-mark are clearly identified, placing this stunning piece of silver in the first year of King Edward VII's reign.
bentleyslondon.com

An office affair
Looking to furnish your office space? Premier furniture retailer Xtra has just the ticket— ergonomic and stylish ideas from New York-based brand Humanscale, which specialises in ergonomic products that improve health and comfort at work. Conjuring up a sense of movement, fluidity and grace is the Ballo stool, created by renowned industrial designer Don Chadwick to promote workspace flexibility, freedom of movement and comfort.
At Xtra's store at The Gardens Mall, you can personally experience this unique stool, which is an imaginative take on traditional ball chairs with functional and innovative aspects that combine the playfulness of an exercise ball for effortless movement with a lightweight design. It is available in a variety of vibrant colours and arrives in a dynamic nature that allows it to integrate into a wide range of environments.
If something more traditional is better suited to your office space, Humanscale's Freedom chair uses the sitter's bodyweight and the laws of physics to perfectly and automatically adjust recline support for each individual, while the Diffrient World Chair is a weight-sensitive recliner that adjusts automatically and moves with the user for ergonomic comfort.
www.xtrafurniture.com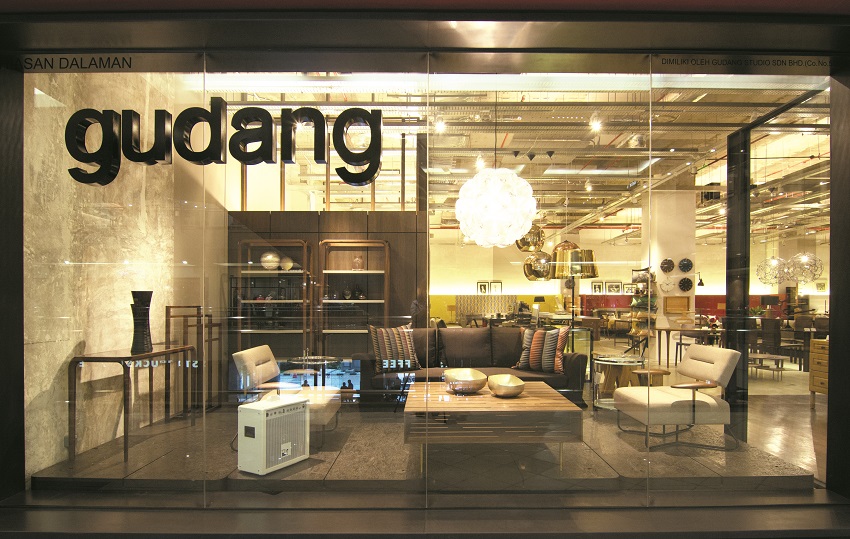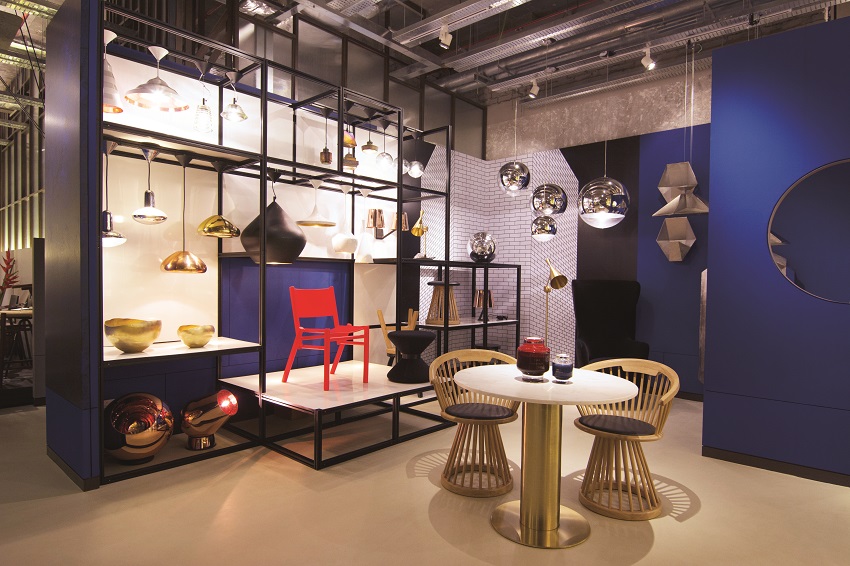 Gudang Studio's new home
Leading purveyor of premium furniture and home accessories Gudang Studio has moved from their premises at The Gardens Mall to set up shop at Great Eastern Mall, Kuala Lumpur. Located right next to sister company Janine on Level 1, the sprawling showroom offers a wide selection of furniture, from bedframes and coffee tables to all manner of seating and an eclectic range of home accessories. These are curated from notable international brands including De La Espada, STUA, Arketipo, Punt, Miniforms, Andreu World, Anglepoise, DCW Editions, Canvas Home, LSA International, Stelton and Seletti. There is a section at the showroom dedicated to Tom Dixon's creations of striking lighting fixtures and chairs, right next to the section featuring crockery and kitchenware.
In addition, interspersed throughout the showroom are items from the company's own brand, Gudang Home, a specially designed and edited range of furniture by Gudang's very own team of designers. Proudly made in Malaysia, the items are handcrafted from solid timbers like American walnut and Burmese teak. — By Elaine Lau
www.gudanghome.com
This article first appeared in the February 2016 + March 2016 issue of Haven, which comes complimentary with The Edge Malaysia Weekly. Subscribe here for your personal copy.