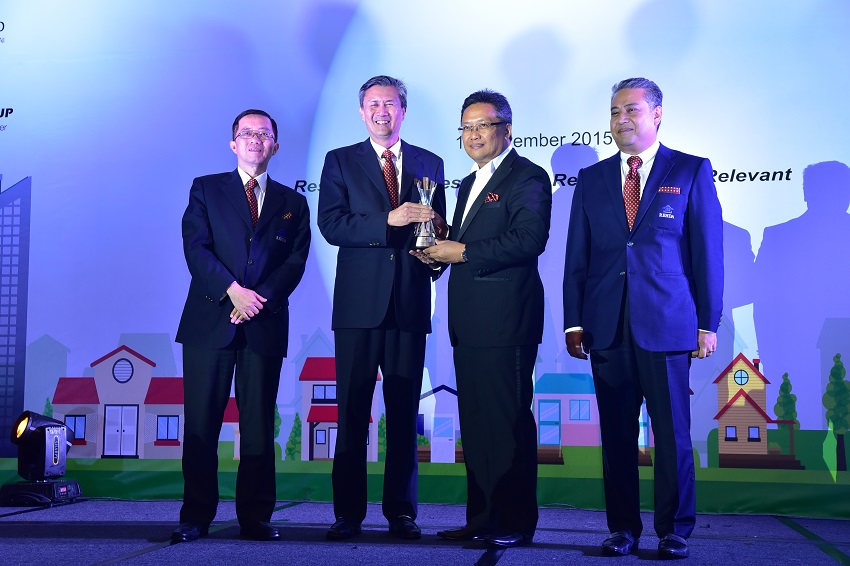 PETALING JAYA (19 Nov): Details of the implementation of the RM200 million First House Deposit Financing Scheme will be finalised by the first quarter of next year, said Minister of Urban Wellbeing, Housing and Local Government Datuk Abdul Rahman Dahlan.
"We are still in the midst of discussing the eligibility criteria of the grant for now," he told reporters at the Real Estate and Housing Developers Association's (REHDA) annual dinner last night.
The scheme was announced during the tabling of the Budget 2016 last month, but details on its implementation were not provided.
Meanwhile, REHDA president Datuk Seri Fateh Iskandar Mohamed Mansor concurs that the allocation will play a pivotal role in helping first-time homebuyers.
"It is not easy to come out with the 10% or 20% down payment, especially for those who have just entered the work force," he added.
During his speech, Fateh also highlighted the high loan rejection rate that has reached almost 50%, according to a survey by REHDA members.
"There has been a lot of confusion about the facts these days because on one hand, the central bank is saying that only 20% of loans had been rejected but developers under REHDA are saying that almost half of the loans applied are rejected," Abdul Rahman said.
"I want to be the middle man to solve this issue and I will bring it up to the Cabinet should the cause of the slowdown in the property market is due to this issue," he added.
On reintroducing the developer interest bearing scheme (DIBS) for first time home buyers, Abdul Rahman said the ministry will relook at the implementation of the scheme within "refined parameters" after REHDA had brought up the merits of the scheme to him.
"We will set a team to further study the issues and benefits surrounding DIBS with REHDA," Abdul Rahman added.
The dinner also saw immediate past president of REHDA Datuk Seri Micheal Yam honoured with the REHDA patron ship while REHDA's personality award was awarded to Datuk Jeffery Ng Tiong Lip.