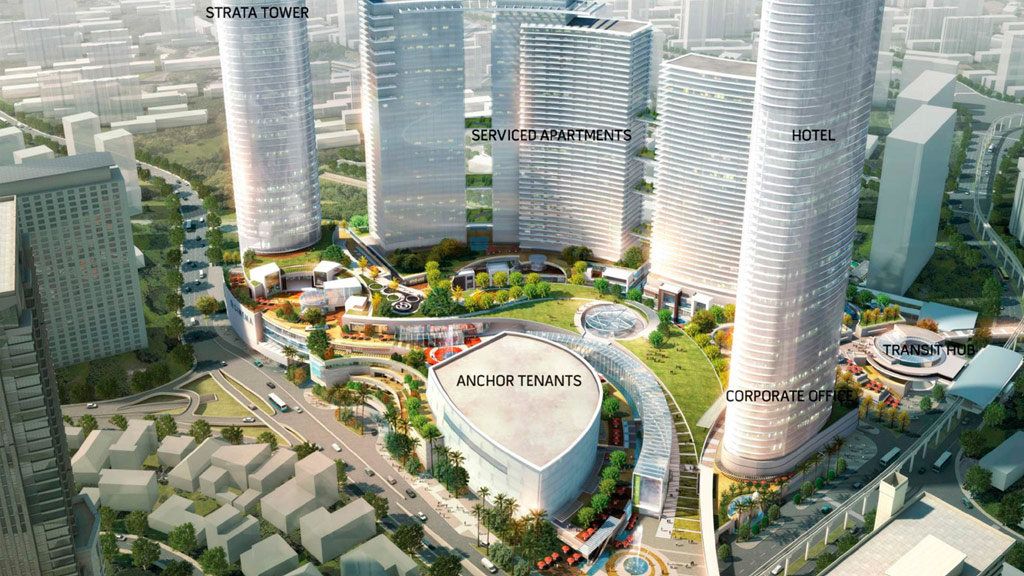 KUALA LUMPUR (Dec 10): Eco World Development Group Bhd (EcoWorld) has surpassed its RM3 billion sales target for the financial year ended Oct 31, 2015 (FY15), after recording a total sales of RM3.02 billion for the year under review.
In a filing to Bursa Malaysia, the group, in announcing its latest quarterly results, said its fourth quarter ended Oct 31 (4QFY15) sales came in at RM924.2 million.
Net profit for 4QFY15 came in at RM19.69 million or 0.83 sen per share, on a revenue of RM681.94 million. There are no comparative figures provided as the company changed its financial year end from Sept 30 to Oct 31 in 2014.
Meanwhile, its latest quarterly earnings brought its net profit for the year to RM43.95 million or 2.64 sen per share for FY15, on a revenue of RM1.71 billion, with gross margins averaging 24%.
"The group's four projects in the central region contributed RM1.579 billion, testament to the underlying strength and resilience of demand in the Klang Valley and its surrounding areas which, collectively, have the largest population base and highest per capita income levels in the country," it said.
The group added that its four townships and two business parks across Iskandar Malaysia recorded RM1.21 billion in sales for the year, while its two projects in Penang secured RM224 million sales, with the bulk coming from its latest launch on the mainland.
"This indicates the growing popularity of this fast-rising locale following the opening of the Second Penang Bridge and the increased number of businesses and industries relocating to the mainland," it noted.
Moving forward, EcoWorld will be launching two new projects in FY16, the Bukit Bintang City Centre in the middle of Kuala Lumpur's Golden Triangle, as well as the Eco Business Park II in Iskandar Malaysia.
"The company is exploring various funding options to support the group's strong expansion and growth trajectory, which includes the issuance of non-dilutive hybrid securities to ensure that the gearing level and capital structure of the company remain strong and adequate," it said.
Meanwhile, the company will also be pursuing its plans to take up to a 30% stake in Eco World International Sdn Bhd's proposed initial public offering, subject to the approval of the relevant authorities and the company's non-interested shareholders.
"The subscription price for each subscription share shall be at the price to be paid by Malaysian and foreign institutional and selected investors, which will be determined by way of bookbuilding. In addition, the subscription shares and/or any entitled securities thereto will be subjected to a lock-up restriction for a six-month period beginning from the date of the proposed listing," it said in a separate filing.
Eco World International currently has property development projects in certain countries outside Malaysia, ie the UK and Australia, while Eco World is focused in Malaysia.
Hence, in conjunction with the proposed stake subscription, EcoWorld has also proposed a strategic collaboration with Eco World International that will grant each other a right of first refusal to acquire, purchase, develop or invest in any investment opportunities in any lands, properties or sites in and outside Malaysia.
The tie-up will also see them collaborating on, among others, enhancing the EcoWorld brand name, and increasing the sales of their respective property projects as well as market share growth. -- theedgemarkets.com
Do not ask your neighbour about the value of your home. Click here at The Edge Reference Price to find out.