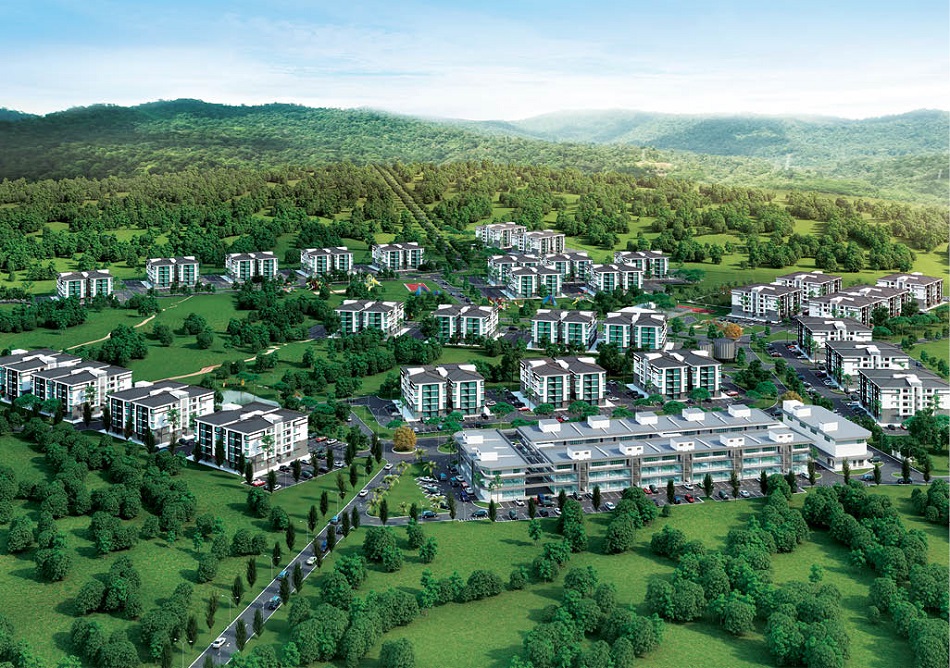 OVER the years, many construction firms have expanded into property development, owing to the similarity of the two businesses. One such firm is Eng Han Group, which was set up in 1992 as a construction firm with an authorised capital of RM5 million and a paid-up capital of RM2 million. The group has worked with various major property developers in the Klang Valley and completed 320 projects worth RM2.8 billion.
Its portfolio includes Premiere Hotel in Bandar Bukit Tinggi, Klang; Wisma LYL in Petaling Jaya; Mesa Hill in Nilai, Negeri Sembilan; M City in Jalan Ampang; Aston Kiara 3 in Mont'Kiara and Nadayu 92 in Kajang.
The group ventured into property development in October 2006 with Taman Desa Penaga in Kulim, Kedah, via its property arm EH Property Sdn Bhd. Covering 13 acres, Taman Desa Penaga has a gross development value (GDV) of RM31 million. Developed over four phases, the project was completed in August 2012 with more than 100 two-storey landed homes. In March 2007, EH Property launched
Idamansara, a RM107 million township in Lahad Datu, Sabah. Built on 26.26 acres, the project also consists of landed homes.
Another project is the 50-acre Taman Emas in Kuala Lipis, Pahang, launched in June 2007. With a GDV of RM99 million, this development offered landed homes and several shopoffices.
In Balik Pulau, Penang, EH Property developed the 26.5-acre Taman Titi Heights in October 2010. The first two phases of the RM170 million project have been completed and Phase 3 will be launched this year.
EH Property director Pua Kai Han joined the family business six years ago upon graduating from Monash University with a bachelor's degree in civil engineering.
The company's name, he explains, means "forever strong" in Chinese. "We are a construction company and we have worked with big property developers as well. We went into property development because construction and development are related," he says. "EH Property has developed projects in most states in the country, except for Perlis, Kelantan, Perak, Johor and Sarawak. Our key strength is our strong background and experience in property and construction.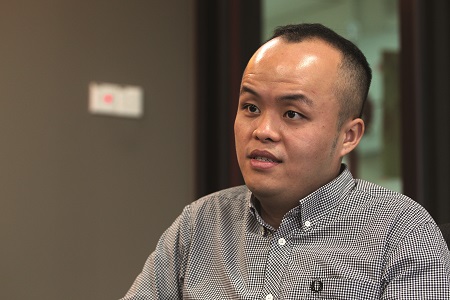 "Of course, property development is more than just bricks and mortar. For example, it involves marketing, idea, concept and dealing with customers … it is more than just the technical side. We are still learning."
The property division currently has seven completed and ongoing developments, valued at RM840 million.
New launches
Pua hopes to grow the group's property development division on the back of its strong construction arm. For that,
EH Property is looking to launch four projects with a total GDV of RM784 million this year.
Two projects — Shang Garden @ Bukit Sarimba in Seremban and E Residence in Telipok, Sabah — will be launched in April. In the 36-acre freehold Shang Garden @ Bukit Sarimba, the first phase — comprising 116 two-storey terraced houses — will take up 10 acres. Each of the 1,540 sq ft units will have a built-up area of 2,200 sq ft (a 3+1 bedroom and 3-bathroom configuration).
"This project has a GDV of RM160 million and it will be developed over three to five years. The subsequent phases will consist of semidees," Pua says. "We call it [the project] Seremban's best-kept secret because it is in the older part of the town and is surrounded by mature neighbourhoods.
EH Property had acquired the land last year but Pua declines to reveal the cost. Earthworks have started and the company held a Chinese New Year event at the sales gallery in Seremban to create awareness of the project.
The project is just five minutes from the Temiang interchange of Lebuhraya Kajang Seremban. The interchange is under construction and is 60% completed, Pua says.
"We are targeting local people and the response from an internal enquiry and the Chinese New Year event was quite good," he says. "We think we can be successful because the development is on elevated ground and offers attractive pricing. Our RM463,000 price tag is competitive with those in other parts of Seremban, where prices are at more than RM500,000."
The 40-acre E Residence in Telipok will have 30 blocks of 5-storey walk-up apartments. The 1,280 apartments have built-up areas of between 1,000 and 1,200 sq ft. The 3-bedroom and 2-bathroom units will be priced at RM288,000, on average.
To be developed in three phases, the project will also have 24 commercial units and a supermarket lot. It has a GDV of RM400 million and is located next to Kota Kinabalu Industrial Park. It is also near Grand Merdeka Mall, Giant Hypermarket Sepanggar, Universiti Teknologi MARA (UiTM) Sabah, 1 Borneo Hypermall and Menggatal Health Clinic.
In the second quarter, EH Property hopes to launch Phase 3 of Taman Titi Heights in Penang. The RM68-million final phase offers 16 terraced units, 22 semidees and five bungalows.
The company's final launch for the year will be SkyVue Residence in Sabah. Sited on 1.62 acres in Kobusak, this high-rise project is scheduled to be launched in the third quarter. It has a GDV of RM176 million.
SkyVue Residence offers 192 condos and eight penthouses in a 22-storey block. Built-up areas of the units range from 1,200 to 3,500 sq ft. Located near the Kota Kinabalu International Airport and the city centre, the project offers facilities such as a fitness centre, BBQ area, sky lounge, jogging track, wading pool, Jacuzzi, fish pond and reflexology path.
Other projects on EH Property's drawing board include Adenium Indah @ Bukit Beruntung in Rawang, and one each in Alor Gajah, Melaka; and Mentakab, Pahang.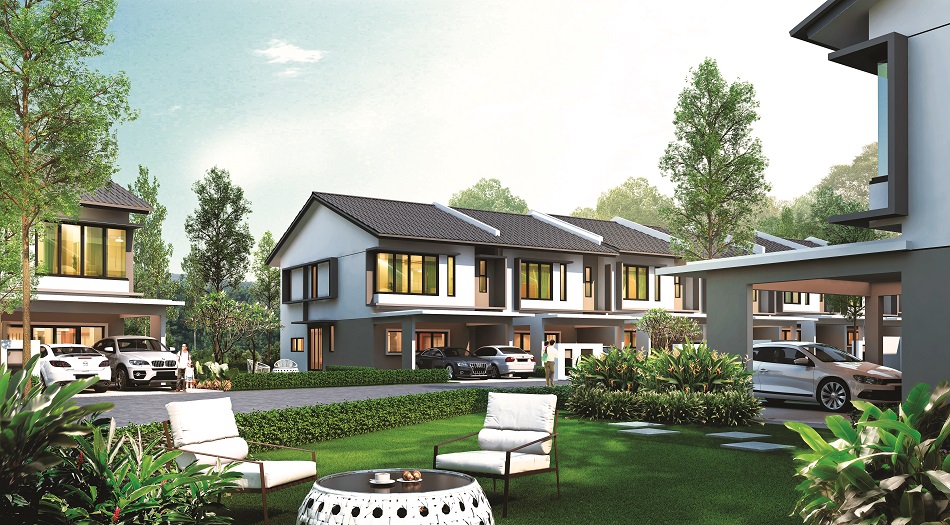 Market outlook
Commenting on the lacklustre market, Pua says the Klang Valley market is competitive owing to the presence of big players with massive landbank.
"There are not many opportunities [in the Klang Valley], so most of our projects are outside the valley. We will focus more on Sabah this year, where we have E Residence and SkyVue Residence," he adds. "We will also focus on our bread-and-butter segment — units in the affordable range of RM300,000 to RM600,000."
This is the first property downcycle for Pua but he sees strong demand based on on-the-ground responses. "Affordability is the answer to today's market needs. Many middle-income families and young people are unable to afford a home. Thus, we want to ensure that our pricing is affordable, especially in the current economic climate."
Interested in property investments in Nadayu 92 in Kajang after reading this article? Click here to check out the properties there.
This article first appeared in City & Country, a pullout of The Edge Malaysia Weekly, on Feb 29, 2016. Subscribe here for your personal copy.