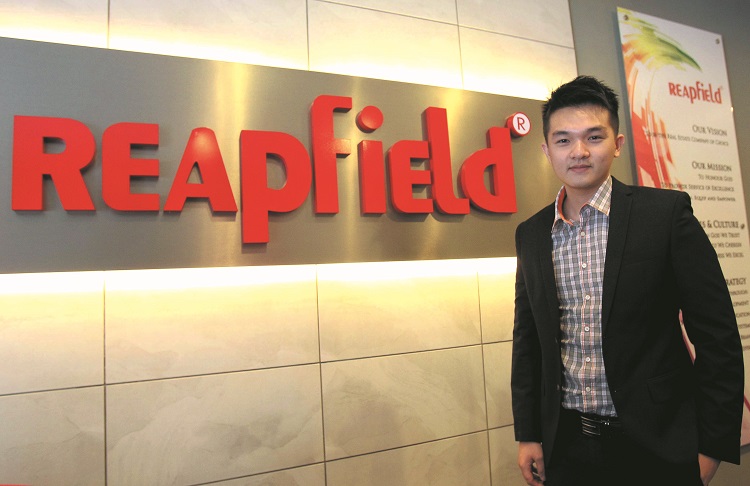 Real estate agents should be consultants, not salesmen, says Reapfield Properties Sdn Bhd real estate negotiator Jonathan Kuek.
The confident, frankly speaking young man inspires trust. His team leader, Reapfield head of sales T K Indran describes the 23-year-old as a determined, disciplined and honest person.
Kuek began his career in real estate with Reapfield just last August and got right down to work, closing 28 deals from September to January this year. He focused on Sunsuria Bhd's Suria Residence serviced apartment project in the primary market. Kuek says half of his buyers were first-time homeowners, while the others were investors. He advises first-timers to purchase small apartment units they can sell later, when their value appreciates, so they can upgrade to a bigger home.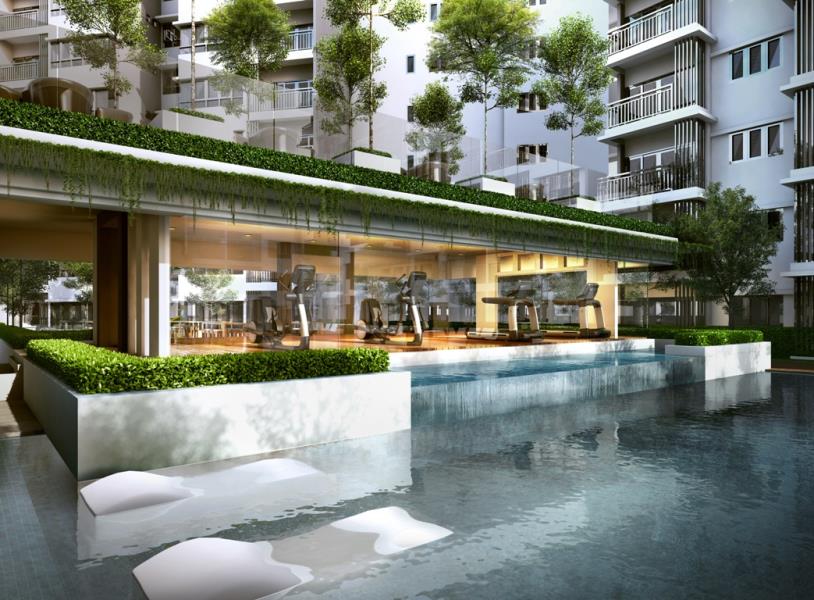 "There are many couples [with a baby] who come to me looking for property. But they want to buy the biggest one, which is about 1,200 sq ft and is very expensive, [but] they cannot afford to service [the loans]. So I advise them to buy a smaller unit first. When their children are older, the value of their property would probably have gone up, and they can sell it off to buy a bigger house," Kuek says.
The hard-working agent took the time to understand the products he markets and his clients' needs so he could advise them well.
Just how methodical is he?
"Being knowledgeable is very important; you study locations to fully understand your product [and] sell what people in the neighbourhood like to do. I noticed people in Bukit Jelutong like to go jogging, so I went jogging there as well because I wanted to get into the environment of Bukit Jelutong, and that's how I sell; I get a feel for what the residents there are doing. This is very important; for you to sell a project and sell lots of them, you have to be fully focused on it. You can't focus on different areas and different projects at the same time, or you will sell fewer products than you could have," Kuek says.
He adds that one must understand clients to be able to advise them accordingly, "If you only sell but don't know how to consult and give advice, then you are a salesman. When I market to my buyers, I try to understand their needs."
Kuek is currently focused on condominiums and serviced apartments in the primary and sub-sale property market, including those in Icon Residence, Mont'Kiara; Icon City, Petaling Jaya; D'Sara Sentral, Sungai Buloh (all by Mah Sing Group Bhd); and Paramount Utropolis @ Glenmarie (Paramount Corp Bhd) in Shah Alam.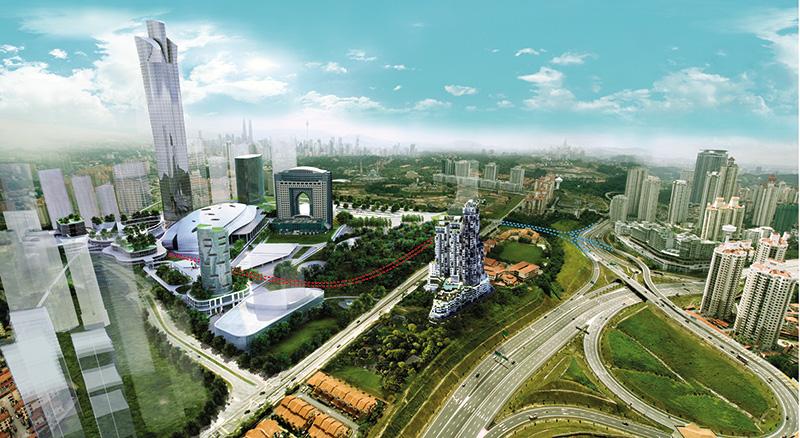 A veteran at learning
Kuek wasn't born with a silver spoon in his mouth. His father passed away when he was nine and his mother had to look after four children while working as a babysitter. Kuek, being the third child, started working part-time while in secondary school.
"I started working part-time when I was 13; [first] as a dim sum worker, then as a promoter when I was 15. But I was fired by the management because I was under-age," says Kuek. He later delivered cement and gas cylinders part-time while studying.
He enjoyed working and learning on the job, but it took a toll on his studies. "During high school, I lost focus on my studies, so my results were very bad… I failed English (for SPM) and I didn't know how to spell 'watermelon' then," he recalls.
A benefactor emerged in the form of an aunt, who gave him RM5,000 to further his studies. So he decided to take an English course at the British Council. "I have never looked back since," he says. Armed with a new language, he went to KDU University College for a diploma in Business Administration.
"That RM5,000 was the greatest investment I have ever made in my life. The best thing to invest in first is yourself. I took English because all of the subjects in university are in English. During my college days, I studied really hard and received a National Higher Education Fund loan. I had distinctions in my subjects but I didn't take up a degree [course]," Kuek says.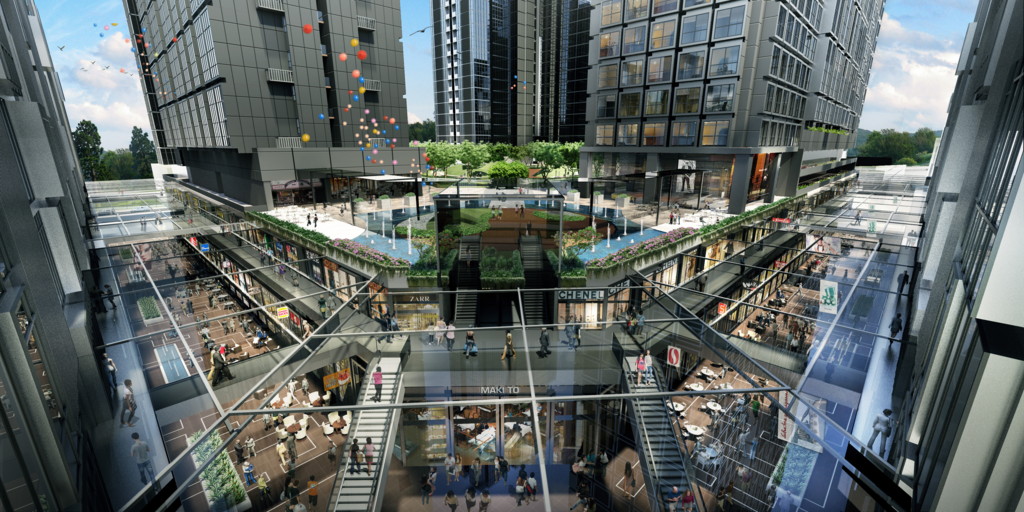 He joined Reapfield instead. Why? "I want to learn about investing and to become an investor and entrepreneur in future. Tertiary education doesn't teach people how to make investments and buy stocks." Besides, he didn't want to burden his family financially by furthering his studies. So he bought books on investing and self-studied.
"I want to be an entrepreneur in future," he reiterates. "But in order to be a successful entrepreneur, you need a lot of skills, such as leadership, communication and negotiation skills. I don't think colleges will teach me these and I don't think many lecturers know how to invest in properties. That's why I decided to join the real estate industry to learn how to invest in property."
Kuek rarely used to make time for family. He used to work even longer hours until, one day, "during my fourth or fifth month in real estate, I didn't rest well and I kept working. One day, while having lunch with my leader (Indran), I suddenly felt a pain in my chest and felt like I couldn't breathe. He then told me to stop working and go for a medical check-up. My cholesterol levels were very high," he says.
Indran has been one of the biggest influences in his real estate career so far. "He made sure that every single step that I [took] was correct; he made sure I have time for my family. I worked 14 to 15 hours a day when I first joined. After a roadshow, I would go home and work because of my passion for it. I had no time for my mother and girlfriend. Mr Indran came into my life and stopped me [from burning out]. He said, 'Money is important but you must have time for your family,'" Kuek says. He describes his relationship with Indran as akin to father and son.
Indran says Kuek has room for improvement because he is yet to be exposed to different property sectors, such as commercial, industrial, warehousing and land. He believes Kuek is on the path to becoming a top real estate agent.
"He will be among the top 10 dealers in the company. His achievements in less than a year of being a negotiator have been remarkable. He is a go-getter. We can guide another candidate the same way, but whether they run or sit with it are two different things... I believe he will be a good future leader for Reapfield and a future entrepreneur," Indran says.
The uses of ambition
Kuek aims to be a property investor himself and hopes to own at least five pieces of property by the time he is 30.
"I believe that property is the best investment to make, and I like to invest in the future... Let's say my children are in Form 1 when I buy properties. And when they want to go overseas [to study], I sell off the properties. That's why I think that real estate is very good." He believes property prices in Malaysia will continue to rise in the next 10 years.
Kuek is confident that there will be demand for property in both good and bad times. "If the property market crashes, agents will be very busy because the listings will be under-priced. Definitely in good or bad times, there will be investors who will buy properties."
What does he have to say to those now inspired to become an estate agent? "I believe that when you want to join [an agency] as a new estate agent — before you step in — there are a lot of negative things [said about the profession]. You close your ears and don't give up and don't care about all the negative things said."
And what about the million-dollar question: what's the secret of his success? "Money is important, but it's not your priority. Newcomers have to learn constantly. And, don't give up."
This article first appeared in The Edge Property pullout, 26 June, 2015. Download a full copy here for free.