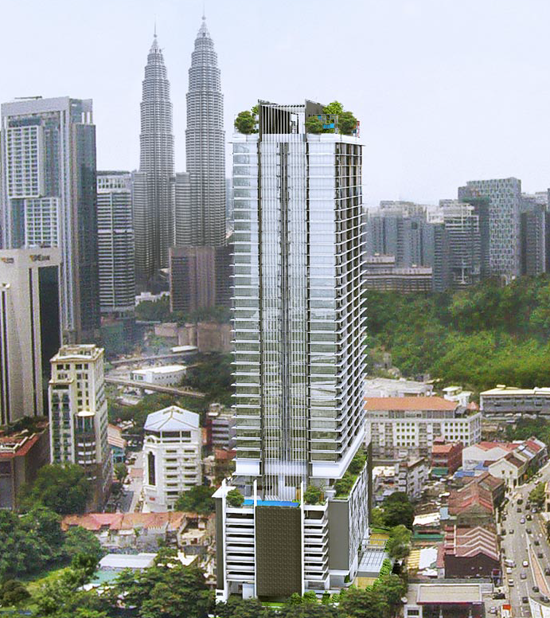 KUALA LUMPUR (Oct 5): The government has requested government-linked companies (GLCs) such as UDA Holdings Bhd (UDA) to build more affordable housing for lower-income earners living in Kuala Lumpur.

Deputy Finance Minister Datuk Johari Abdul Ghani said although the government could not lend financial support to the GLCs, they must carry out their social responsibilities to ensure balanced development in the city area.

He said GLCs could use their profits to develop affordable housing and purchase undeveloped land for future development.
Johari was speaking to reporters after officiating the launch of Anggun Residences, a serviced apartment project by UDA here, on Saturday.

He said that land offered by the GLCs to build public housing must be located within the city centre where public transportation is available.

"This is the main issue that the Ministry of Urban Wellbeing, Housing and Local Government, 1Malaysia People's Housing (PR1MA) and Syarikat Perumahan Negara Bhd (SPNB) are facing because most of the landbank given [to the agencies] is far away from the city centre, like in Semenyih, Kajang and so on.

"Therefore, we will continue to work with developers to enable us to meet the objective of helping the lower income earners to live and work comfortably here," he added.

UDA's high-end serviced apartments in Kuala Lumpur
Meanwhile, UDA group managing director Datuk Ahmad Abu Bakar said Anggun Residences, situated in the heart of Kuala Lumpur city centre, has a gross development value (GDV) of RM400 million.

The 29-storey, freehold apartment block comprises 384 units of serviced apartments in studio, 1-bedroom, 2-bedrooms, 2+1 bedrooms and 3+1 bedrooms layouts. It is located on a 0.34 ha land parcel owned by UDA near Jalan Sultan Ismail is scheduled for completion in 2017.

"Given the difficult market situation, we however believe that this project would be successful as it is value-for-money, with built-ups from 657 to 1,535 sq ft.

"In comparison with other high-end properties in the area, Anggun Residences are priced between RM1,300 and RM1,400 psf, which is competitive considering the development's prime location," said Ahmad.

The company, which has about RM600 to RM800 million worth of GDV annually, expects to be among the top 10 players in the country by 2018.