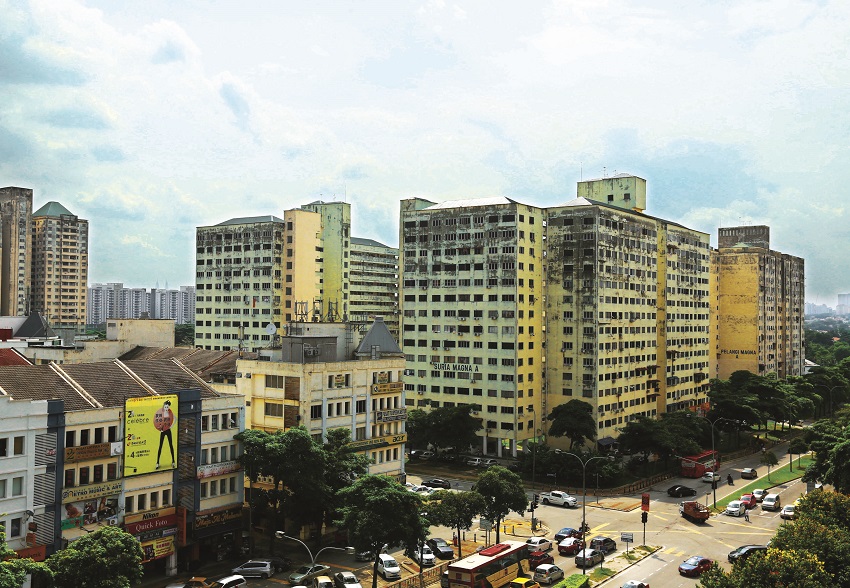 BACK in the 1860s, the Kepong area in northwest Kuala Lumpur was a major tin mining area. The tin mining activities led to the formation of a few Kampung Baru (New Villages) that housed a large Chinese population. Today, Kepong remains a township with a predominantly Chinese population.
"The Chinese community believes nothing is more important than owning a roof over their heads. Maybe this explains why the property market in Kepong has always been healthy," says Vivahomes Realty Kepong branch manager, Chong Chia Yew.
The majority of Kepong's property buyers are from the local population. "They like the location close to Kuala Lumpur city centre; [Kepong] is a mature township that has everything, and the fact that it has a large Chinese community has attracted even more Chinese people to move in," Chong says.
Situated near the border of Kuala Lumpur and Petaling Jaya in Selangor, Kepong is 12km away from Kuala Lumpur city centre and 10km from Petaling Jaya. It is accessible via several highways and main roads such as the Middle Ring Road 2, Lebuhraya Damansara-Puchong, Duta-Ulu Klang Expressway, Jalan Kuching and Jalan Kepong. Amenities in the vicinity include local and international schools, colleges, shopping malls, hypermarket, wet market, banks, eateries, restaurants and hospitals.
The bustling township also has parks and nature reserves, such as the Forest Research Institute of Malaysia and the Kepong Metropolitan Park in the north of Jinjang.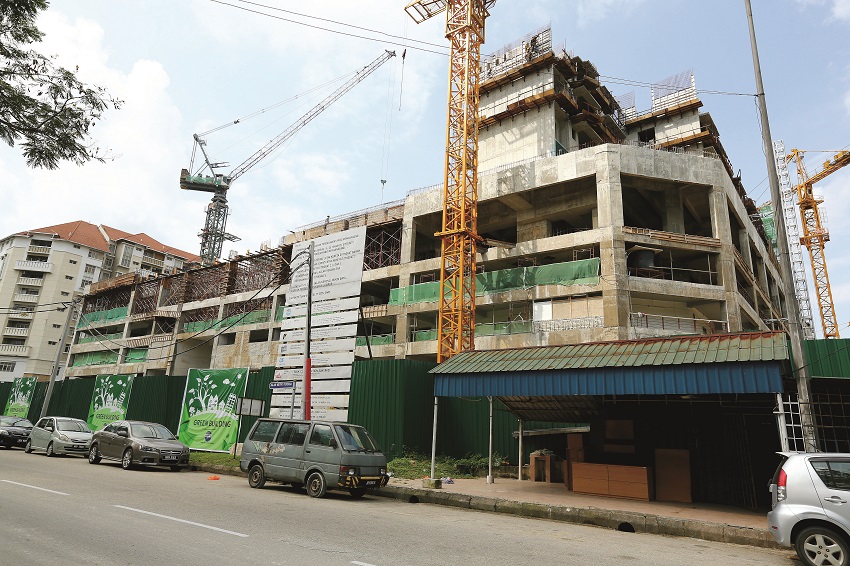 One Sunterra Properties Sdn Bhd director Lydia Mun tells The Edge Property that the demand for residential properties in Kepong comes not only from existing families in Kepong but also new residents who are attracted by its ready amenities and location between Petaling Jaya and Kuala Lumpur city centre.
"Many non-landed residential homes in Kepong are priced between RM300,000 and RM500,000. They appeal to young, working professionals and young couples with families residing nearby," Mun notes.
Metro Homes Sdn Bhd director See Kok Loong says the average price psf for the new launches of non-landed homes have risen to RM450 psf to RM550 psf from RM250 psf to RM300 psf six years ago. One reason for the price rise is the development of the award-winning master-planned township of Desa Parkcity.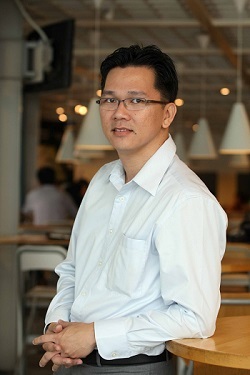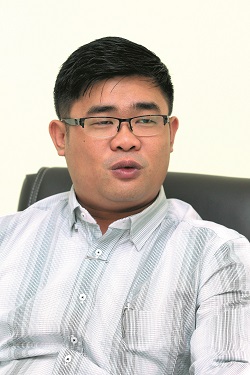 "The completion of Desa Parkcity has changed Kepong's property landscape and pricing benchmark significantly," See says. He adds that the areas neighbouring Desa Parkcity, such as Bandar Menjalara, Taman Sri Bintang and Taman Bukit Maluri, are the biggest beneficiaries.
Desa Parkcity is a 473-acre high-end township that sits on the border of Kepong and Petaling Jaya. The township consists of residential and commercial properties, parks, a hospital and an international school.
In the years after Desa Parkcity was launched 13 years ago, property prices in the vicinity spiked and drew more people to move into Kepong from relatively more expensive neighbouring areas such as Damansara Utama and Petaling Jaya.
"Kepong used to be an area that went very much unnoticed because of the lack of lifestyle elements compared with Puchong, Subang and Petaling Jaya. Nevertheless, its good location has supported the property market," says See.
Kepong rising
While Kepong is a fairly old, self-contained suburb, Vivahome's Chong says properties in Kepong are not as "cheap" as some may think.
"Compared with suburbs surrounding Kepong like Selayang, Sungai Buloh, Jalan Ipoh or even the older parts of Sentul, property prices in Kepong are higher because it is self-contained, has a better living environment and a centralised location," Chong says.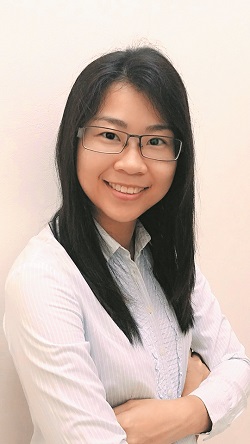 Based on theedgeproperty.com's analysis, the average price of sub-sale strata residences in the old part of Kepong (Bandar Menjalara and Desa Parkcity are not included in the study) reached a new high of RM297 psf in the first quarter of 2015 (1Q2015). This represents 37.2% year-on-year growth from RM217 psf in 1Q2014. (See Chart 1).
However, Chong believes the average price psf has risen to between RM320 psf and RM480 psf currently.
"Majority of Kepong's residential properties are old, landed houses. Those that have been refurbished or rebuilt are very popular. As long as there is a unit up for sale, it will be sold within a few days," Chong says.
The limited supply of landed homes has boosted demand for non-landed ones in the locality. Some of the latest completed residential developments in Kepong, such as Fortune Avenue, First Residence and Vista Mutiara, are all high-rises.
"Nevertheless, non-landed housing property in Kepong remains largely within the affordable range. You can find low-cost flats, low-rise walk-up apartments, serviced apartments, and condominiums in Kepong. It is a market that caters to all kinds of budgets while providing good value-appreciation potential, especially the low-cost high-rise projects," says Chong.
For example, in the once-abandoned low-cost flats, Laman Damai Kepong, a 650 sq ft unit was sold at RM160,000 after its completion in mid-2014. Today, the selling price of a similar unit has risen to RM210,000. This represents a 30% value appreciation within a year and half.
"It is also providing a stable 4% to 5% rental yield," says Chong, adding that the property is still in hot demand due to its location at the heart of Kepong with many amenities, such as shopping mall and schools.
Further away from the centre of Kepong in Kepong Baru, a number of mid-end, high-rise projects located in old landed housing areas have come up recently. One of them is the well-received First Residence.
According to theedgeproperty.com's analysis of transactions, First Residence was the most expensive non-landed development in Kepong (excluding newer areas such as Bandar Menjalara and Desa Parkcity). It recorded an average transacted price of RM508 psf as at 1Q2015. (See Chart 2)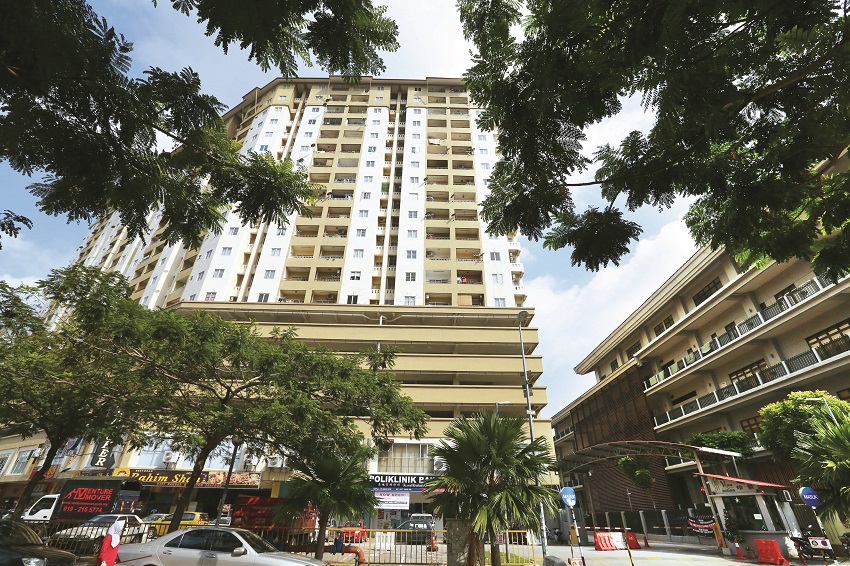 First Residence is a high-density condominium completed in March 2012. It comprises 474 units in four blocks, of between 930 sq ft and 1,450 sq ft in built-up area. First Residence was launched at RM250 psf in 2009 by TSI Group Malaysia.
Across the road from First Residence is Vista Mutiara, the second-most expensive address in Kepong with average transacted price psf of RM405 as at 1Q2015. Completed in 2008, it has 500 units of between 950 sq ft and 2,000 sq ft in built-up area. Vista Mutiara launched in 2005 at RM150 psf, or an average unit price of RM140,000, by Aikbee Timbers Sdn Bhd.
"Most of the Kepong non-landed home buyers are from within the locality or from neighbouring areas. Kepong is still fairly affordable compared with other areas that are of similar distance to Kuala Lumpur, such as Bangsar," says Chong.
Sufficient supply
Given the overall property market slowdown, realtors believe the average price psf of non-landed residential property in Kepong will hover at the current level until the market environment improves.
"The price would go up if the economy improves. But for the time being, prices should stay as they are now because there is enough supply in the market, especially newly completed or soon-to-be-completed ones," says Metro Homes' See.
In the next five years, Kepong will see more than 2,500 non-landed units completed, according to Chong. The projects include mid-end condominiums such as The Henge, low-cost flats Residensi KepongMas, and mixed-use development Fortune Perdana Lakeside.
These projects are well-received and have achieved almost 100% take-up despite the huge number of units released on the market almost at the same time.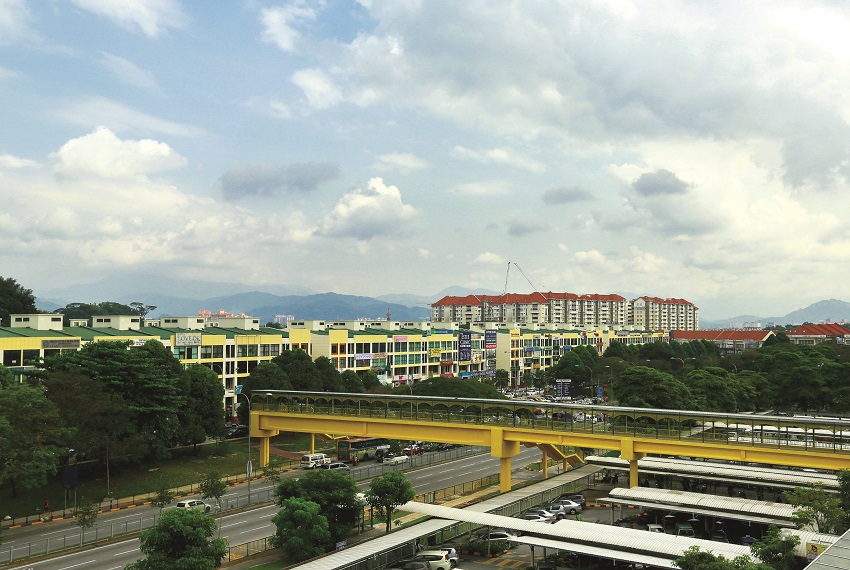 "There are many residents who have stayed in Kepong for 20, 30 years. Most of them are keen to buy a unit nearby for their next generation, hence the strong take-up rates," See notes.
The long-term outlook for Kepong looks bright. There are three proposed MRT stations on the MRT Line 2 (Sungai Buloh–Serdang–Putrajaya Line) that will serve Kepong: Kepong Sentral, Metro Prima and Kepong Baru. They are scheduled for completion in 2021. The MRT will provide better connectivity to Kepong which is currently plagued by traffic congestion. The MRT stations are also expected to benefit nearby non-landed residential properties such as Vista Mutiara, Plaza Metro Prima and Casa Magna. Other projects located within a 400m radius of MRT stations are First Residence, Fortune Avenue, Mutiara Magna and Suria Magna.
Until the proposed MRT stations on Jalan Kepong are completed, See believes Kepong's property market will continue to be supported by its good location. "It is still the location. Besides, it is still toll-free to go downtown Kuala Lumpur."
While the population in Kepong is expected to rise over next five years, See says traffic congestion in the area could dampen property prices.
"The traffic situation will remain challenging unless the existing road system is upgraded, like what has been done with Old Klang Road. Then we may probably see Kepong's property market potential unlock," says See.
What contributes to the uppity prices of First Residence in Kepong? Tap here for detailed data and analysis.
Related stories:
PROPERTY SNAPSHOT 1: The stealthy Kepong neighbourhood
PROPERTY SNAPSHOT 2: What's affordable in Kepong?
PROPERTY SNAPSHOT 3: What are the prices of developments in Kepong?
PROPERTY SNAPSHOT 4: What's hot in Kepong?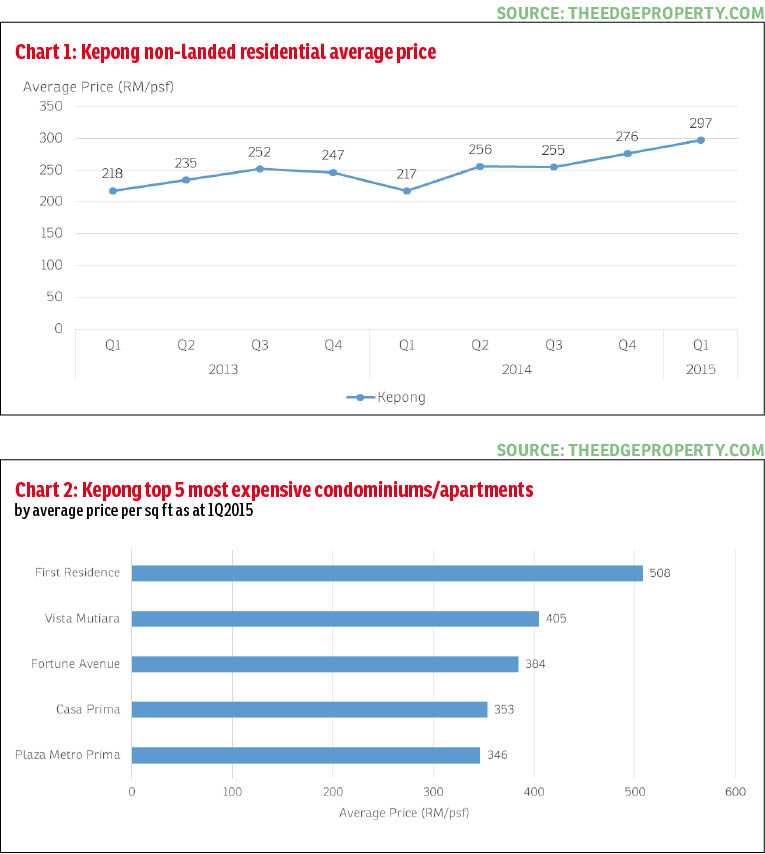 This story first appeared in The Edge Property pullout on Jan 8, 2016, which comes with The Edge Financial Daily every Friday. Download The Edge Property here for free.