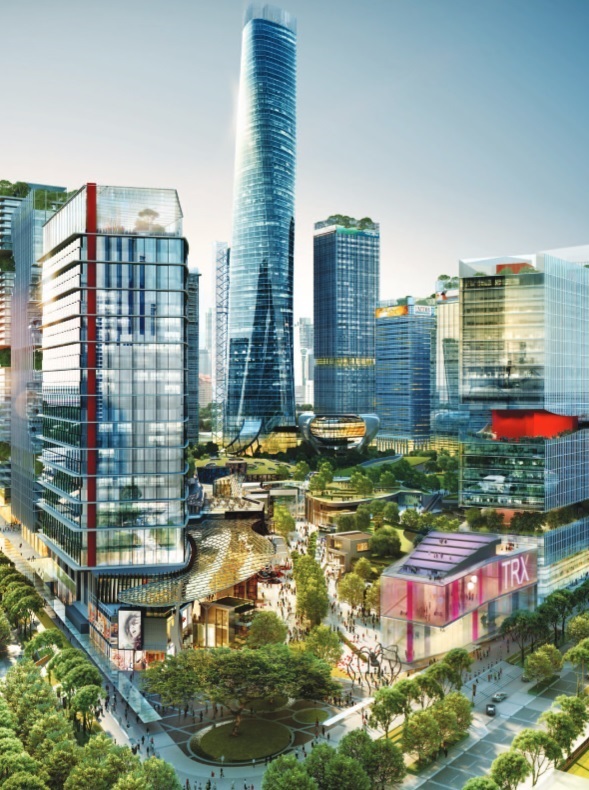 KUALA LUMPUR (Nov 13): A third party not linked to or authorised by 1Malaysia Development Bhd (1MDB) and the government, is purporting to be the project manager for Bandar Malaysia and Tun Razak Exchange (TRX) developments.
In a statement today, 1MDB Real Estate Sdn Bhd (1MDB RE) warned that Khidmat Runding Jatipadu had issued letters bearing the Malaysian government logo under a Perbadanan Bandar Malaysia letterhead.
"Based on our verification, Perbadanan Bandar Malaysia does not exist and the logo of the Government of Malaysia has been improperly obtained. Further[more], the addresses provided of Khidmat Runding Jatipadu in the said letters are not occupied by their office," said the company.
"These fake letters were brought to our attention by certain recipients, with an offer to appoint them as joint developer or consultant accordingly for a financial district project in Sungai Besi," added 1MDB RE.
1MDB RE has lodged reports with relevant authorities and advised that the said offer letters are fake and its issuance are not authorised by its parent 1MDB, its subsidiaries or the government.
It urged companies that received the invitations to notify them and also check the notices against the information on their websites.
1MDB RE stressed that it is the master developer for Bandar Malaysia and TRX, and duly manages both these strategic national development projects.
It added that the only authorised real estate services company to approach third parties for proposals for Bandar Malaysia, is CH Williams Talhar and Wong Sdn Bhd (WTW).
"WTW is the appointed transaction advisor for the Bandar Malaysia request for proposal process. This process began in June and has successfully closed in November," it said.
Yesterday (Nov 12), 1MDB RE announced it received two final, binding and funded bids from development partners for the proposed sale of 60% equity in Bandar Malaysia Sdn Bhd.
Both 1MDB RE and WTW are currently seeking clarification and undertaking comprehensive analysis of the two bids, after which a recommendation would be made to the 1MDB board.
Meanwhile, 1MDBRE said the TRX development is presently not running a process to seek joint developers or consultants. -- theedgemarkets.com
Do not ask your taxi driver about the value of your home. Click here at The Edge Reference Price to find out.