THE various interior design trade shows held every year in conjunction with the London Design Festival offer an explosion of global talent and creativity. Not only do they feature the latest pioneering design directions, they are a remarkable showcase of imagination, style and innovation. One discovers a raft of artistry, craftsmanship and inspirational products, and the opportunity to exchange ideas with prominent design experts, style-setters and decision-makers, which was exactly what I did. I have earlier in Part 1, shared the wonderful artisanal and bespoke furnishing and décor presented at Decorex International. This time, from the halls of Decorex International 2015, Focus/15 and 100% Design, let me offer you more of the beautiful designs seen there in this second in a three-part series on my London trend-spotting visit. It seems vintage-inspired décor and furnishing have not left us while the quirky and whimsical are all the rage.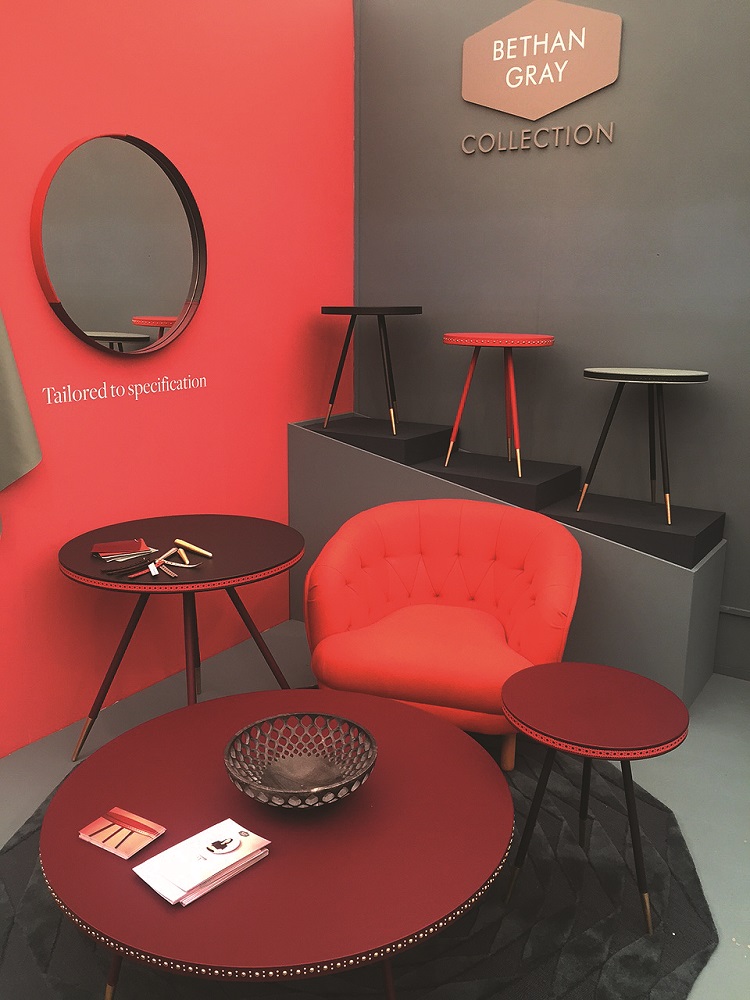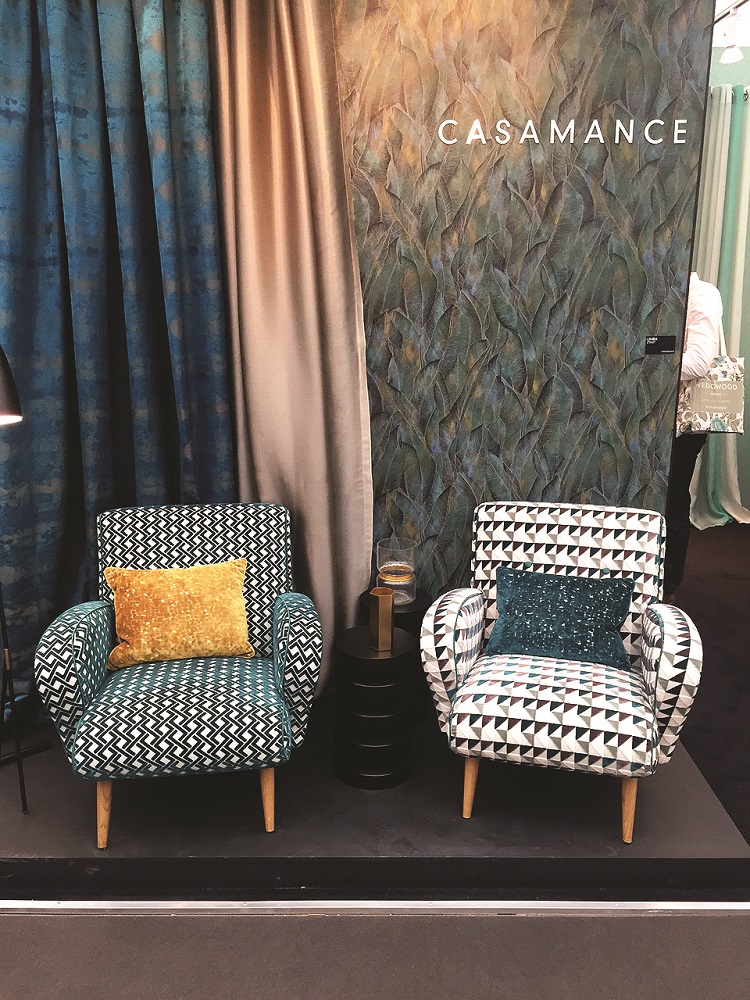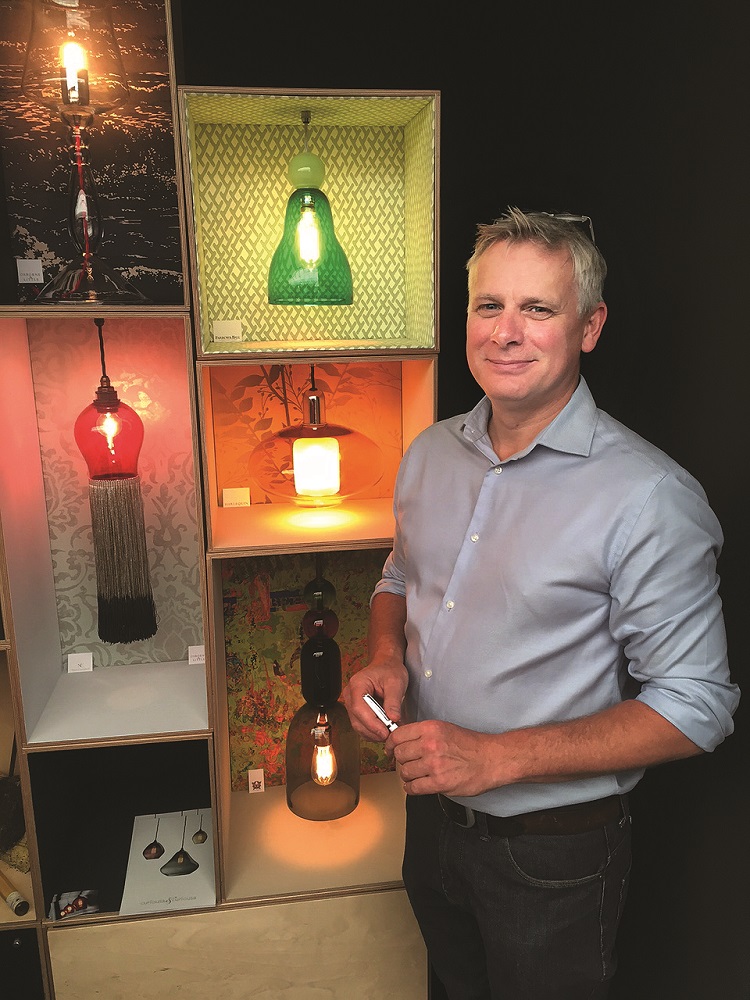 VINTAGE-INSPIRED
At Decorex, Bethan Gray's exquisite Private Collection, handmade in London, embodies her signature style which is a love for detail, tactile textures and luxurious natural materials. Her elegant tables from the Stud & Brogue Collections caught my eye. They feature supple and luxurious hand-stitched leather that has been specially crafted for furniture use, giving a durable, water and stain-resistant surface. Gray, who hails from Wales, won the prestigious Elle Decoration British Designer of the Year Award for 2014. Bethan Gray is retailed at Harrods in London, Bon Marche in Paris and Lane Crawford stores in Hong Kong.
I was thrilled to discover Blackpop's collection of "The Tudors — Deconstructed" featuring a range of beautifully crafted, elegantly distressed home furnishings. A collaboration with the National Portrait Gallery meant that designer Maxine Hall had the chance to creatively use images from the world renowned Tudor collection of paintings to create this stately range of wall-coverings and fabrics that are at once contemporary and old world. The three opulent designs, Mary, Elizabeth and Henry, are available in wallpaper, luxe fabric and one-off statement pieces of furniture.
Casamance's latest range of fabrics for drapery and upholstery has this quirky 50s vibe with a modern contemporary twist. Their Opus collection features cut velvet in geometric designs and deep jewel colours. I was particularly attracted by the juxtaposition of their vintage style armchairs upholstered in Magnum & Virtuose fabrics set against the Limba wallpaper from their Acajou collection.
I have a special fondness for pieces which are handcrafted and when I stumbled upon Curiosa & Curiosa's booth I was mesmerised! They produce a range of bespoke glass lighting solutions from one-off pendant lights to large stairwell chandeliers.
All their glass lights are free-blown without moulds so each piece is slightly different, and with over 21 colours on offer, there's plenty to choose from. I found their collection particularly 50s-inspired.
Their chief designer and founder Esther Patterson is based in Derbyshire and has this deep connection to the past whilst still very modern in attitude. You can find their creations at the Fifth Floor Café Harvey Nichols and several Jamie Oliver restaurants.
The Saturn Armchair Model 44 from France's Burov, first introduced in 1957, has just been re-issued in the finest contemporary leathers and fabrics. Model 44 with its clean geometric shape is born of the alliance of the technical mastery of Burov and the vision of designers Genevieve Dangles and Christian Defrance. This collaboration in the 50s and 60s has resulted in nearly 50 models of chairs, arm chairs and sofas!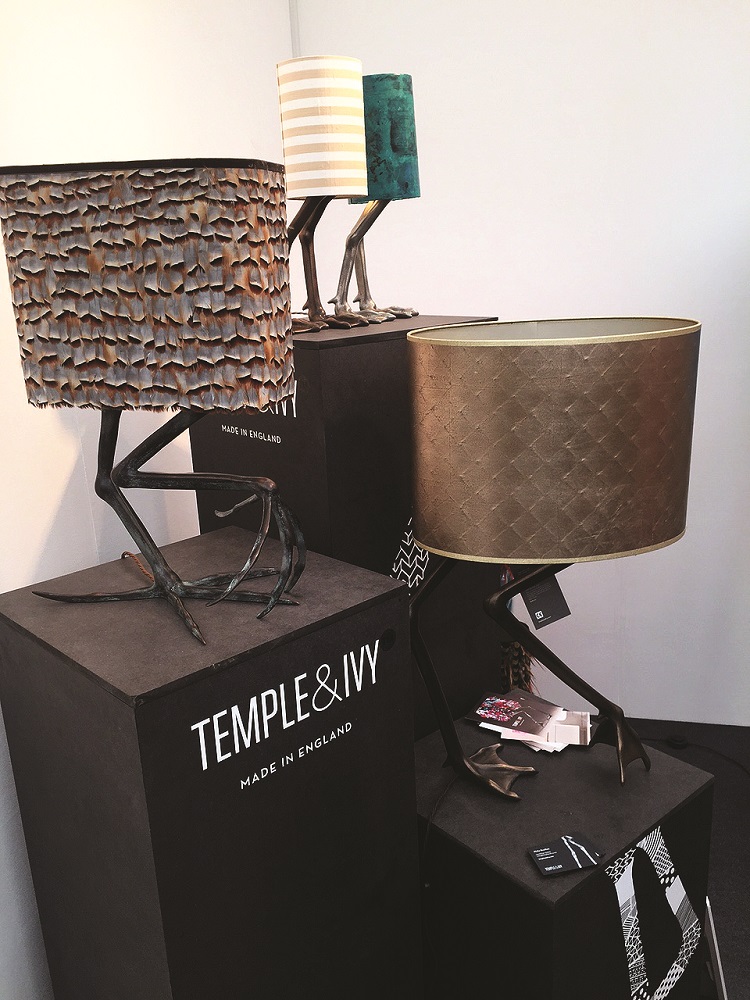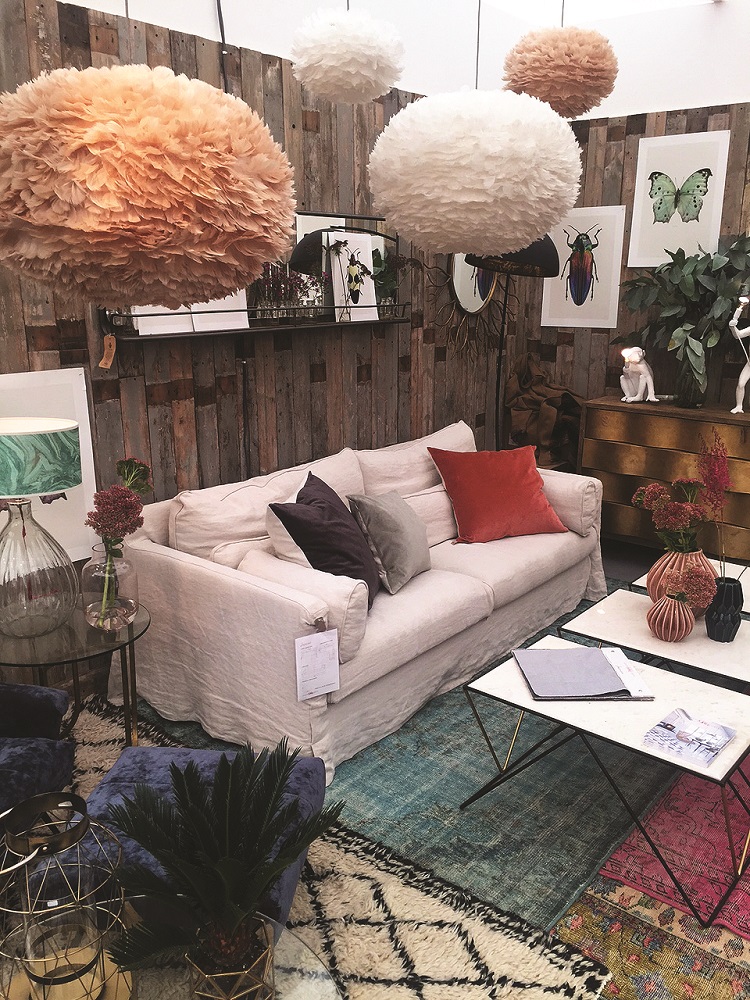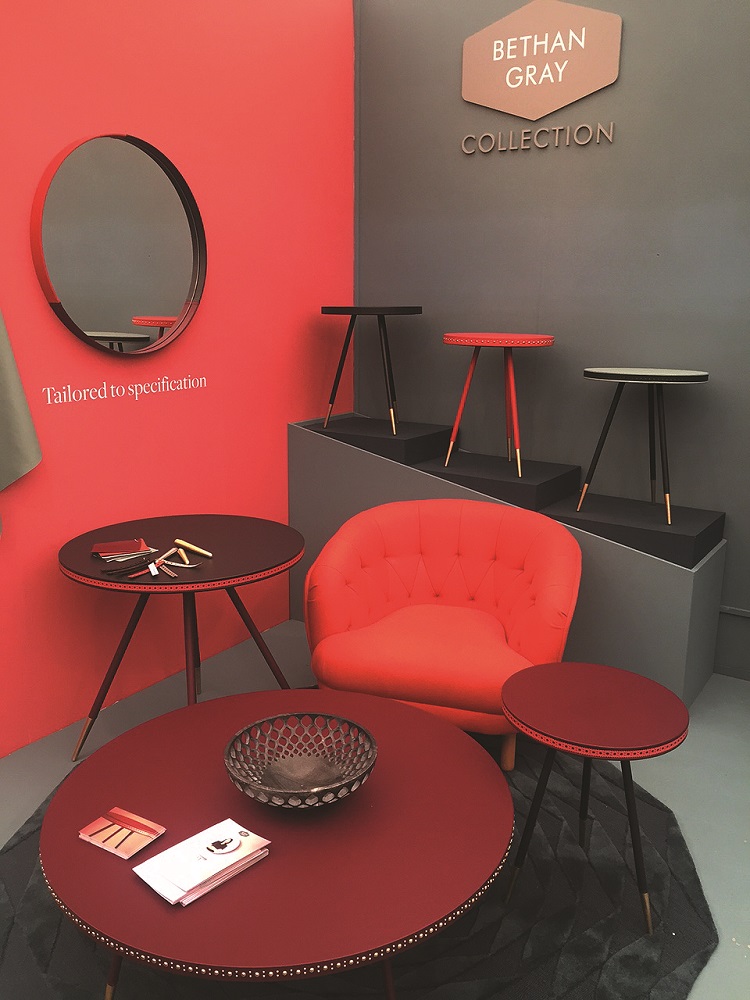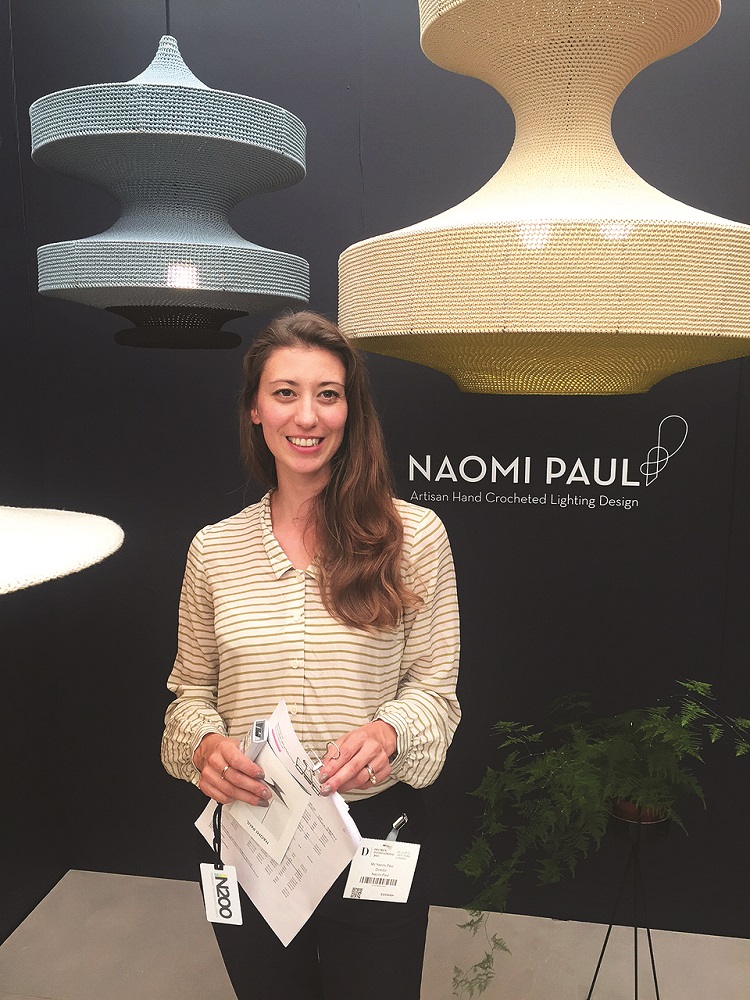 WHIMSY
Over at Heathfield & Company's booth, I was delighted to see a rather magnificent, fairy tale-like display of a chandelier with seven handblown glass-within-glass light bulbs. Created by Heathfield & Co's founder Andrew Watson and Chris Fox, creative director, this piece is from their LUUM collection. They are dedicated to the design, manufacture and delivery of spectacular lighting installations, and you can find their creations at some of the finest homes, hotels and restaurants the world over.
Many designers at the fairs showcased quirky decorative elements in their work and at Graham & Green I found their pieces to be extraordinarily charming. They are known to travel the world for inspiration and to source for their range of accessories, homeware and furniture. So their work provides a bit of the exotic and whimsical for a modern home. Founded by Antonia Graham in 1974, their shop is still in Notting Hill.
Naomi Paul, who grew up in a farm in Sussex, is another British designer with a love of all things natural, handcrafted and whimsical. Her beautifully made collection of lights are crocheted onto a timber or metal frame using the finest British wool and are available in many different designs and colours. I found her pieces to be architectural and 'soft' at the same time.
Established since 2011 by designer and architect Marco Sousa, Bat Eye showcased several rather whimsical pieces at Decorex this year. Their ARC sideboard made of metal, satin wood and handpainted tiles were attention grabbers at the fair. Their cluster of round polished brass mirrors, inspired by the ceilings of St Paul's Cathedral in London, was also stunning.
Also very exciting were the collections of Temple & Ivy which seem to be inspired by the rich textures and flamboyance of the natural world. No lamp is complete without a fabulous shade, and attention to detail has ensured a comprehensive and stunning range of shades to complement the lamps.
More design trends from London in the final part next month!
Raymond Lee is an interior designer and founder of Xceptional Interiors. He can be contacted at [email protected] or check out
www.xceptional-interiors.com
This story first appeared in The Edge Property pullout on Nov 27, 2015, which comes with The Edge Financial Daily every Friday. Download The Edge Property here for free.