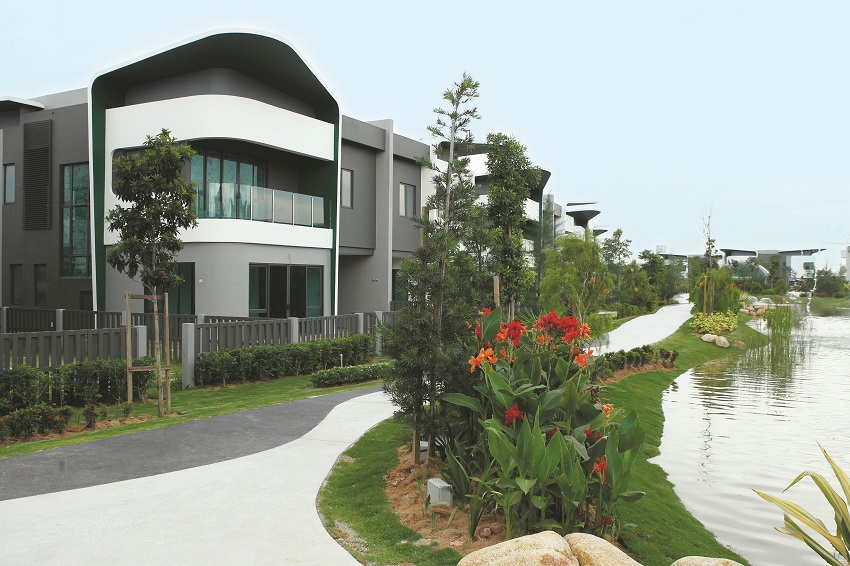 HAVING been a burglary victim himself, S P Setia Bhd executive vice-president Datuk Koe Peng Kang knows the importance of safety for a family. That unforgettable incident inspired him and his team to build the Eco series of homes with emphasis on providing a safe environment for the residents of the company's townships and preserving nature.
"Our home was broken into many years ago in Subang and in a separate incident, my son was robbed when he was playing basketball in the playground. Whenever I travel overseas for work, I am always worried about the safety of my family. I believe many people have the same worries," Koe remarks.
Setia Eco Park in Shah Alam, for example, fulfils the safety needs of its residents and is environment-friendly. Not surprisingly, the township is one of the most sought-after addresses for investors. According to Koe, the semi-detached homes in Setia Eco Park that were launched for RM600,000 in 2006 are currently going for almost RM2 million.
In fact, Koe and most of S P Setia's senior management have become residents of the township.
Koe admits that in the beginning, he was reluctant to get a home in a township in whose construction he was involved. However, he found that its concept met his vision of a dream home and decided to move in.
"We want a neighbourhood where our children and family are safe, which is gated and where there is no worry of being robbed. I like the fact that my children can play outdoors any time of the day and where my family and I can enjoy nature in a safe environment."
After the success of Setia Eco Park, S P Setia moved on to create more Eco series townships. Setia Eco Glades in Cyberjaya is one of them and according to Koe, it has even more to offer.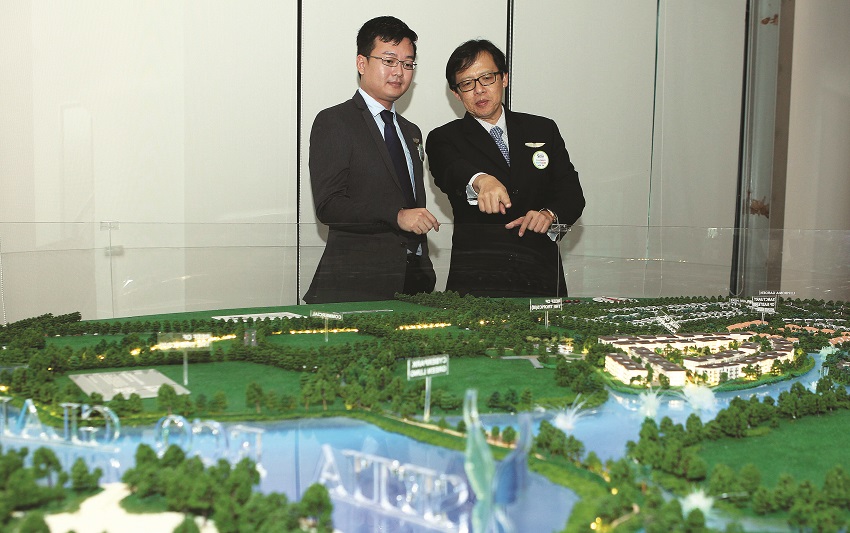 A joint venture between S P Setia and Setia Haruman Sdn Bhd, work on the 268-acre township commenced in 2012. It will be completed in 13 phases and feature link villas, semidees, low-rise island villa suites, bungalows, condominiums and commercial properties.
The gated development is equipped with the AgilFence Perimeter Intrusion Detection System, which is also used at the Singapore Changi international airport. The sensors are so sensitive that any intrusion within 3m of the perimeter will alert the security guards immediately. This system cost twice as much as the normal one but it provides much better surveillance for the township.
Preserving nature
As Setia Eco Glades' site was swampland, the developer had to put a lot of effort into clearing the land, building a water filtration system and designing the landscape. Instead of engaging a consultant, the team members themselves drew up the garden and island concept for the township.
The topography of the land — little islands formed by the natural waterways — made the garden and island design feasible, says Koe, adding that the team was able to contribute ideas gleaned from their travels and places that inspired them or held sweet memories for them.
There are eight islands in the township that each represent a different heritage and feature a unique fountain and they all have exotic names: Isle of Botanica, Charm of Nusantara, Sanctuary of Western Heritage, Sanctuary of Eastern Heritage, Isle of Kamares, Jewels of Grasmere, Glades of Westlake and Isle of Fantasia.
Apart from the islands, there are five garden-themed sections in the waterfront township — Lepironia Garden, Liu Li Garden and Reef of Tropics 1, 2 and 3.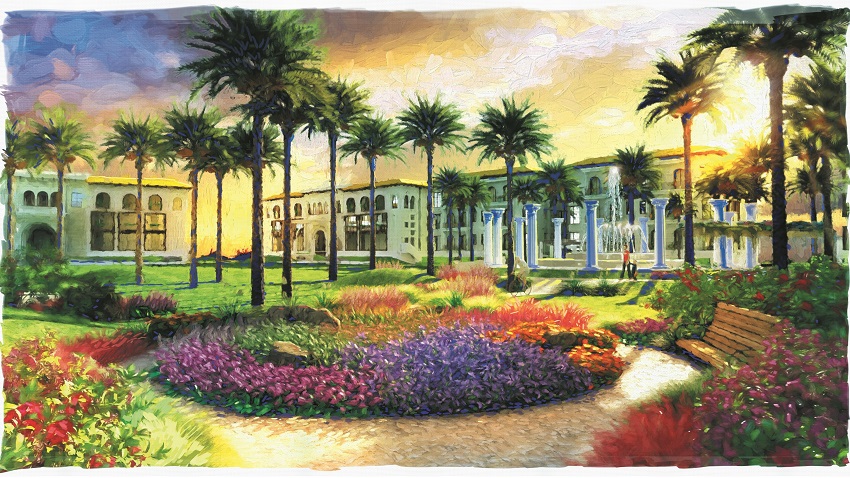 To conserve the natural surroundings of the site, the team engaged with Forest Research Institute Malaysia, Malaysia Nature Society and Zoo Negara to relocate the local flora to the completed Setia Eco Glades. Over 40 species of trees and seedlings were identified for transplantation to the parks, clubhouse, sales gallery and recreational space in the township.
While clearing the land, the construction team discovered a water plant — Lepironia — growing in the swamp. This slender reed absorbs toxins and heavy metal in the soil and purifies the water, providing a natural habitat for fish.
"We transferred the plants to our nursery and replanted them in the recreational park after we had reshaped the land. So, instead of using water pumps, we are using Lepironia to purify the water," Koe remarks.
Not surprisingly, replanting the Lepironia helped the developer save about 15% on landscaping cost. "If we had destroyed all the plants, we would have had to buy new ones and transport them to the site. Another risk was we may not know whether the plants were ideal for the soil there."
Koe says the company has replanted 3,000 trees and plants in Setia Eco Glades. The replanted trees have their own GPS coordinates that are recorded in a booklet so that the residents can locate them.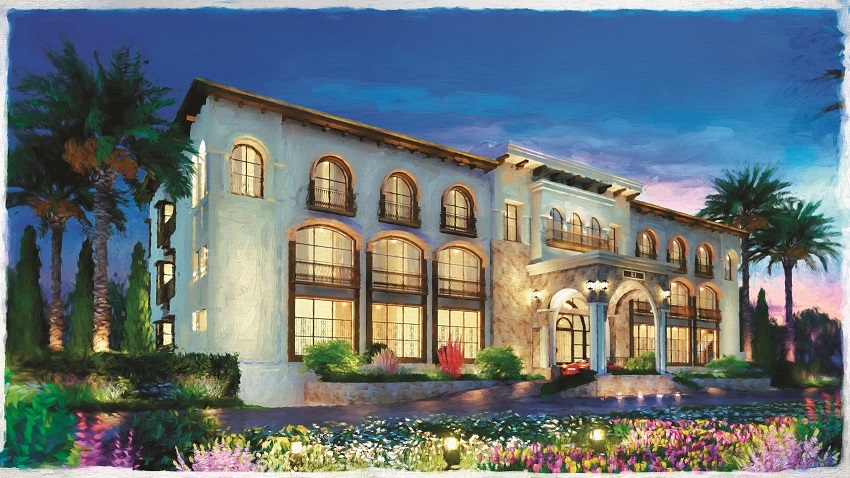 Setia Eco Glades
With an estimated gross development value (GDV) of RM3 billion, this freehold township was unveiled with the launch of Lepironia East Garden and Liu Li Garden in November 2012. The former is where the Lepironia was discovered, hence its name. The reed can be found in the recreational water park in the precinct. Comprising 110 semidees in two design types — Ludwigia and Grasilis — and have built-ups of 3,253 to 3,257 sq ft, this phase was completed in October and handed over to the buyers. The selling price was RM1.9 million onwards while the take-up to date is 91%.
Liu Li Garden, meanwhile, derives its name from the coloured glassware, or "liu li", sculptures in the fountain of its crystal garden that were made by hand using an ancient Chinese technique. It consists of 219 two-storey linked villas in two design types — Huan Xi and You Mei — and have built-ups of 2,836 to 3,130 sq ft. Huan Xi's 104 units are fully taken up while You Mei's 115 units are 98% sold. The selling price starts at RM1.73 million.
The third phase, Charms of Nusantara, was inspired by Balinese architecture and all 75 of its units — 30 linked villas, 34 semidees and 11 bungalows — are sold. The selling price starts at RM1.21 million,
RM1.8 million and RM2.4 million respectively.
Sanctuary of Western Heritage and Sanctuary of Eastern Heritage represent the fourth phase of Setia Eco Glades and are projected to be completed in 2016.
Sanctuary of Western Heritage, whose architecture bears English, Dutch, French and Spanish influences, consists of 2½-storey linked villas under The Heeren (12 units) and The Stafford (39 units) design types. With a selling price that starts at RM1.3 million, the phase has seen a 95% take-up since its launch in 2013.
Also launched in 2013, Sanctuary of Eastern Heritage is inspired by the Penang Peranakan culture and architecture. It has 24 two-storey semidees whose price starts at RM2.3 million and eight 2-storey bungalows with a minimum selling price of RM2.5 million.
The fifth phase is Lepironia West Garden — an extension of the other precinct — which offers
82 two-storey semidees with built-ups of 3,338 to 3,381 sq ft. The selling price starts at RM2.1 million while take-up has reached 40% since the launch last year.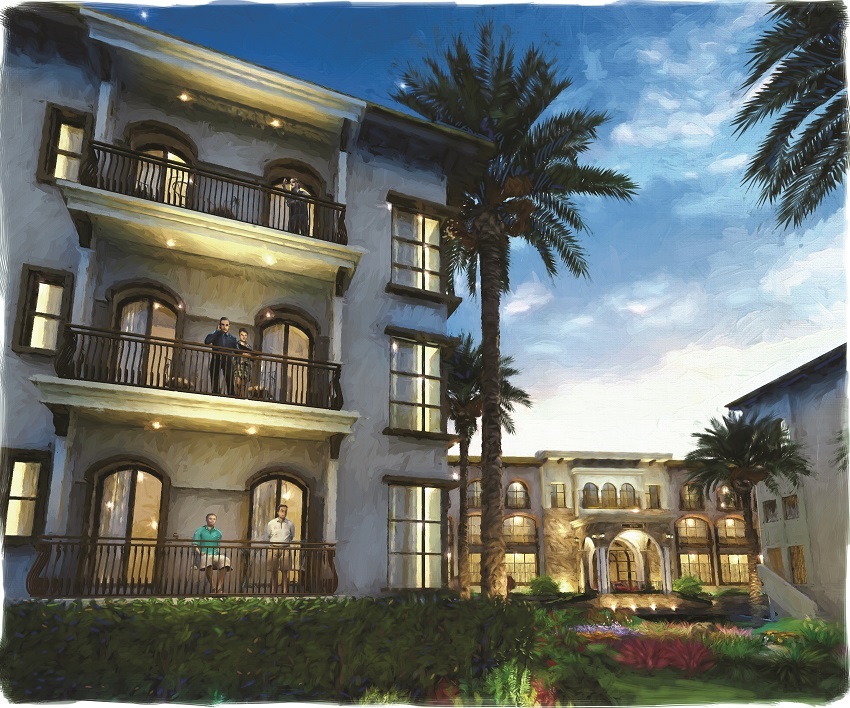 Isle of Kamares
This August, Setia Eco Glades launched Isle of Kamares — a project of 3-storey island villa suites that is also the sixth phase of the development.
Inspired by the architecture of Cyprus, this low-density phase offers 240 villa suites with built-ups of 1,414 to 1,521 sq ft. It comprises 20 blocks of 3-storey buildings accommodating 12 villa suites each. With a take-up of 40% to date, this project is slated to be completed by 2018.
According to Koe, the selling price averages RM500 psf, which is affordable to the middle-income working class and retirees looking for smaller yet more comfortable homes.
"Even before a major marketing campaign, Isle of Kamares has seen encouraging take-up. I believe when buyers move into the township and start to enjoy the clubhouse as well as the park facilities, the word will spread and more people will come here," he says.
Koe notes that branding is not about "building in a day"; it needs people to experience it themselves and by word of mouth. "The developer needs to make the customers feel proud to stay in the township and to bring their friends as well as relatives here to enjoy the facilities and experience the environment," he says.
The next phase, he adds, will be Jewels of Grasmere, whose design is inspired by classic English gardens. The other developments are Glades of Westlake, which is modelled after China's Xi Hu, and Isle of Fantasia, which features futuristic architecture.
However, due to current market conditions, after Isle of Kamares, the company will pause the development of Setia Eco Glades next year.
"We still have seven more phases to go but for the time being, we have enough launches [at Setia Eco Glades]. We should let the market digest the supply and we should shift our focus to other projects such as Setia Eco Templer, Setia Eco Hill and KL Eco City," Koe explains.
However, he did not discount the possibility of launching new phases in Setia Eco Glades, if there is strong demand in the market.
Commenting on the property market in Cyberjaya, Koe says the former oil palm estate has been transformed into a centre of information and communications in Malaysia. Cyberjaya now houses over 500 multinational corporations with MSC status.
"Cyberjaya is an ideal place for homebuyers because there are many amenities, such as a hospital, universities and an international school, nearby. The Kuala Lumpur International Airport and Kuala Lumpur city centre are about a 35 km drive away and there will be two MRT stations there," he adds.
The recently announced MRT2 from Sungai Buloh to Putrajaya will stop at Cyberjaya North and Cyberjaya City Centre. Construction begins next year and is expected to be completed by 2022.
DTZ Malaysia executive director Brian Koh says homebuyers find Cyberjaya's landed properties appealing because they are in short supply; most of the properties in the area are integrated condominiums.
He adds that property developments have mushroomed in Cyberjaya in the last three years. Demand was strong but began to soften last year. "But for the long term, Cyberjaya is still ideal for people who work there and in Putrajaya, Bangi and the airport. Some homebuyers who work in KL might also consider residing in Cyberjaya as it has direct access to the city centre via the Maju Expressway."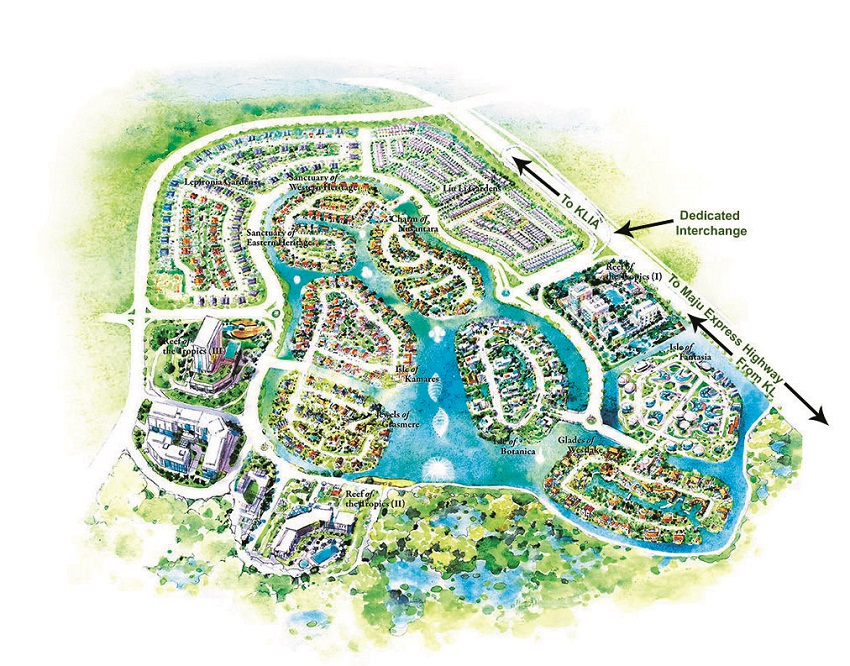 Homes to be proud of
The design and architecture of a dream home may be important to many but maintenance — and in turn capital appreciation — is the key to attract people to move into a township.
"Plants and landscapes are just like women; we need to take care of them to maintain their beauty. If there is no proper care, within six months, everything will be gone," says Koe.
For good branding and to create value for homebuyers, S P Setia insists on handling maintenance. Koe notes that the hardest years in maintenance are the first few but once the plants and ecosystem mature, maintenance is lessened.
In the process of building dream homes for the market, Koe says he discovered that the mentality of the residents changes — instead of relying on the developer to maintain the environment, they actually strive to make their surroundings a better place.
"Take Setia Eco Park. We put beautiful landscapes just outside the houses. The residents learned to appreciate them and put more effort in managing their own gardens, some of which are even nicer than ours," he adds.
He recalls the early days of developing Setia Eco Park when he suggested putting a few ducks in the ponds. People laughed at the idea, saying that the birds would end up as roast duck. But surprisingly, the ducks have become the friends of the children in the township and their parents help feed them.
Koe believes Setia Eco Glades can replicate the success of Setia Eco Park because these projects are not only about building a safe environment for the homebuyers but also for them to appreciate nature.
Do not ask your soul mate about the value of your home. Click here at The Edge Reference Price to find out.
This article first appeared in City & Country, a pullout of The Edge Malaysia Weekly, on Nov 30, 2015. Subscribe here for your personal copy.