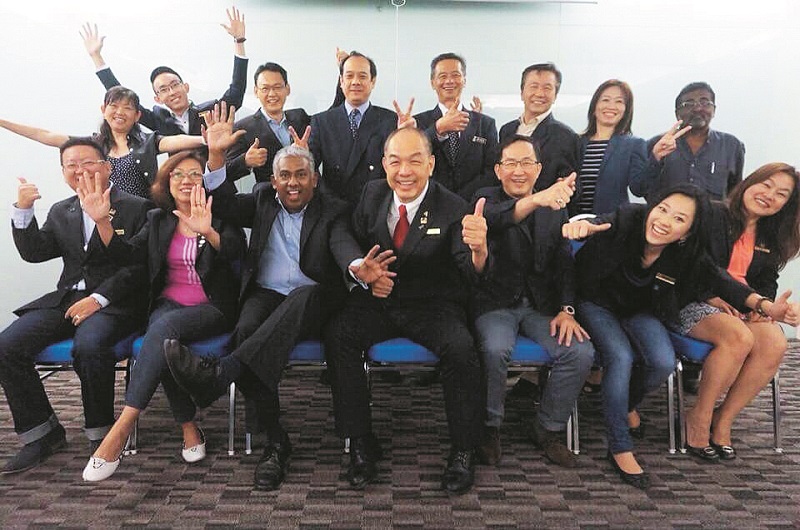 ON Mount Kinabalu in early May, Erick Kho witnessed the sunrise of the gods, inhaling the crisp breath of life.
"I couldn't help but feel a sense of freedom and achievement. I felt like there were no obstacles in life that I could not handle," says Kho, current president of the Malaysian Institute of Estate Agents (MIEA).
At 13,438 ft above sea level, Kho planted two flags at Low's Peak, the summit of Southeast Asia — of MIEA and Mapleland Properties, of which he is principal — marking his commitment to his challenge to be the institute's new chief and to continue leading his real estate agency.
It was fitting culmination to a climb that he says, "took a lot of effort on my end".
He does his damnedest to keep fit despite his busy schedule, and maintain a busy social life, by walking his dogs.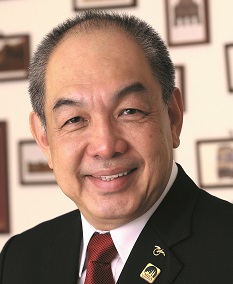 "At 54, age is slowly catching up," he says, "but I still want to pursue my dreams and I am very much young at heart," he catches himself.
Kho took office on April 25, succeeding MIEA immediate past president, Siva Shanker. He's since planted several initiatives, including an MIEA academy, a public awareness campaign of MIEA's programmes, and the ongoing construction of www.mieaproperty.com to allow members to advertise their listings.
"Our goal is essentially to be the largest professional body to serve the needs of real estate agents (REA) and real estate negotiators (REN) in Malaysia. It is our wish to bring the REAs and RENs under one roof," says Kho.
It also aims to combat illegal agents.
"There is still very little public awareness of illegal agents and negotiators. A lot of people are quite ill-informed about the industry, especially with regard to commissions."
Kho explains that many are unaware that the standardised commission for REAs and RENs is 3%.
"The public needs to understand the [components] of their transactions to fight off illegal dealings," he urges.
Kho also affirms the importance of representation and branding.
"This is why education is very important. I believe REAs and RENs really need to have a stronger grip on the profession. It is not just about selling properties; they have to exemplify good qualities, be well-mannered, well-dressed and cultured in order to be really successful."
Kho identifies three important components in the real estate industry: recruitment, training, retention.
"We are in the midst of recruiting more REAs and RENs through our programmes such as REN tag registration, [a] 40-hour training [programme]."
Members of the institute can enrol for academic programmes offered by MIEA, such as its Professional Diploma in Estate Agency.
"In terms of retention, we hope to sustain our industry by attracting more youths to the industry, through the formation of MIEA Youth," says Kho.
Last year, MIEA Youth attracted over 300 budding REAs and RENs under the age of 40, across Malaysia.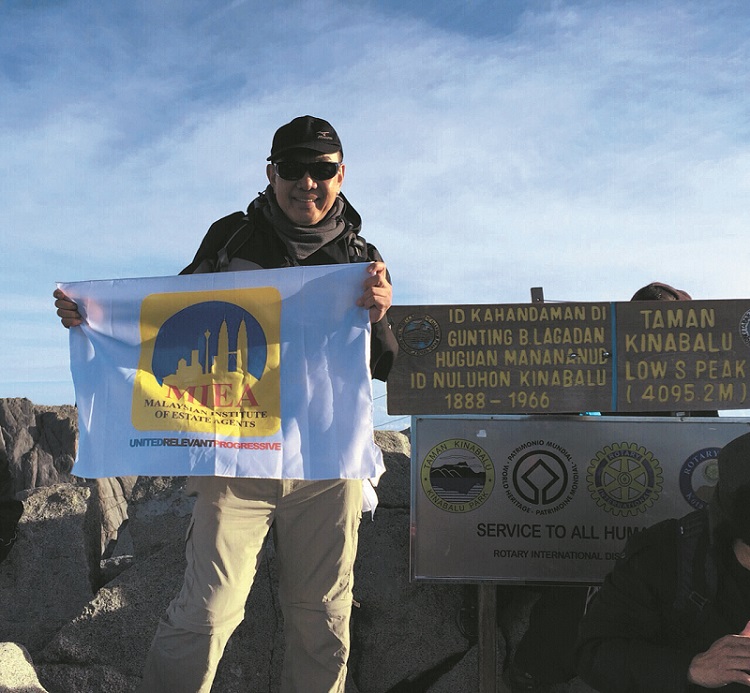 This article first appeared in The Edge Property pullout, on July 10, 2015.