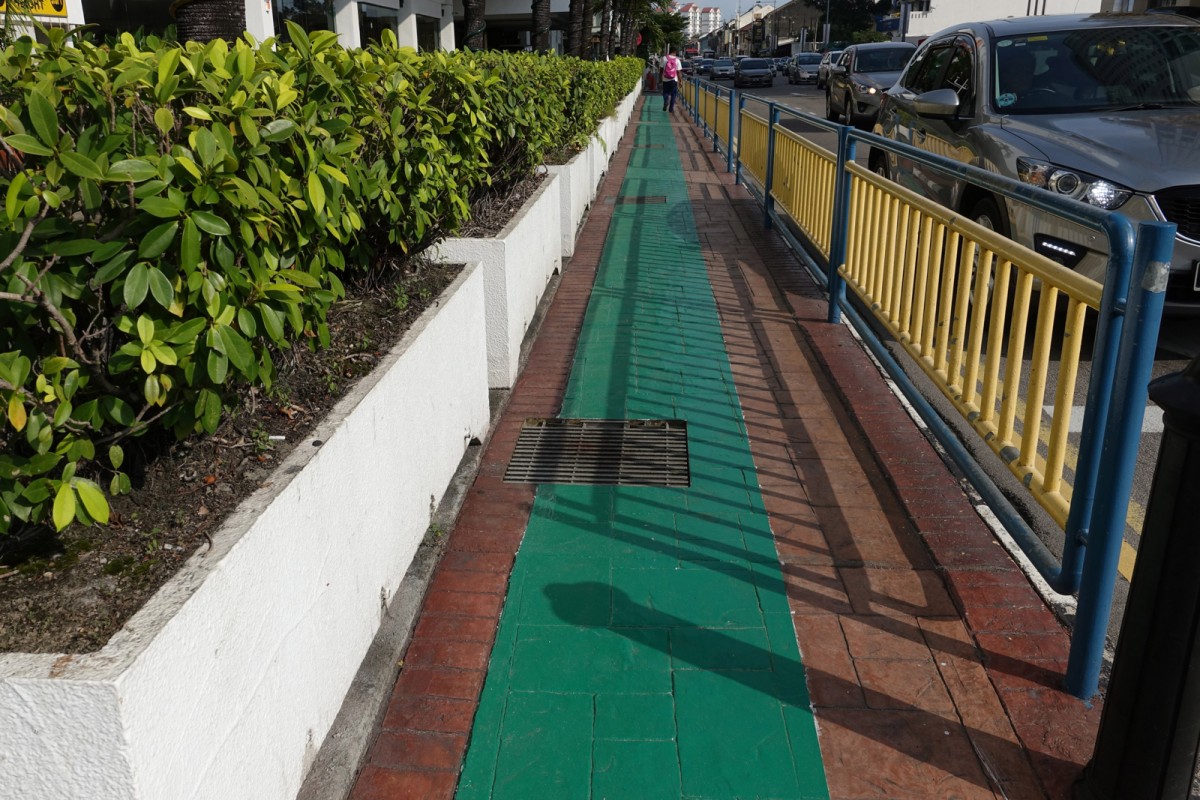 Green bicycle lanes that have been painted on pavements across George Town are "a mistake", city councillor Muhammad Bakhtiar Wan Chik has said.
The Penang Island City Council (MBPP) infrastructure and traffic standing committee chairman said the matter was not discussed and no decision had been made by the committee, so he did not know why it had already been implemented.
He said there were ongoing discussions to introduce the sharing of pavements with cyclists, provided they were wide enough to accommodate both types of user.
"If the sidewalks are wide enough, then they can be shared. They do this in Australia, where pedestrians and cyclists share the pavements, with pedestrians giving way if they hear cyclists ringing their bells.
"We are discussing this idea for Penang. What we are hoping to do is introduce this in places with wide pavements like in Straits Quay and Gurney Drive... but not in the city of George Town," he told The Malaysian Insider.
The green lanes have been painted in several areas across George Town, including on the pavements near Komtar and Hotel Jen, and on Sungai Pinang.
However, there are no bicycle logos painted or signs put up to indicate that they are meant for cyclists.
Bakhtiar stressed that the lanes were not approved by his committee nor was expecting to see them painted in that colour.
He said his committee had told the council to stop painting after it recently found out what had happened.
"We were also in the dark until we had photos of the lanes sent to us. The public had been puzzled by them.
"We will try to see how we can reverse this. It will be discussed next month after the councillors are appointed for the new term," he said. -- The Malaysian Insider