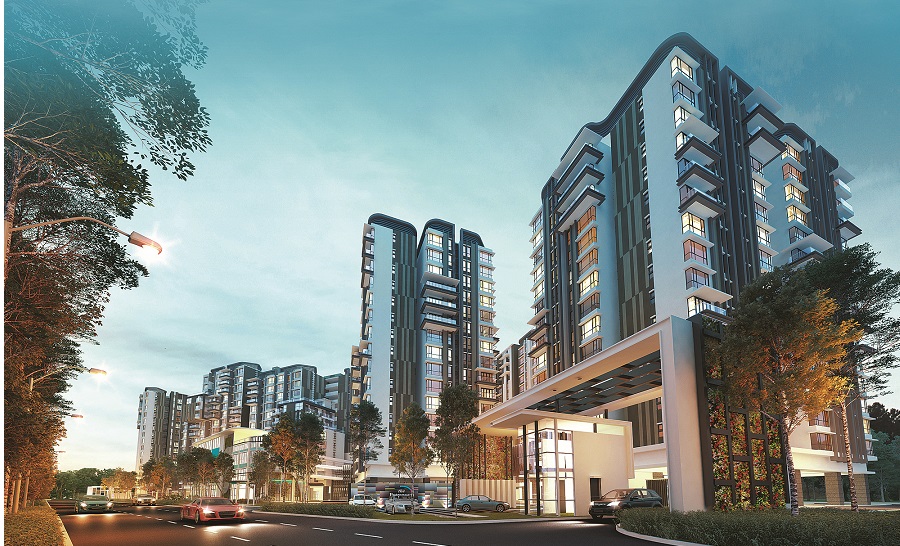 KUALA LUMPUR (Nov 21): High-rise homes are more than just an option first-time homebuyers or younger property investors settle for; in fact, they can also be desired by young professionals and older folks alike, says See Hoy Chan Sdn Bhd CEO Joe Tan.
Tan tells City & Country that the number of elderly people are growing and those who are in better shape may choose to stay in high-rise residences that are close to malls and other amenities, instead of retirement homes.
"I always asked myself, do I want to stay with other old folks when I am old? No, I want to stay by myself in my (condominium) unit with privacy. When I go down to the common area, I can see people having fun, laughing and doing all kinds of activities," he says.
He believes that older folks will benefit mentally and physically from spending time with people of various age groups.
Tan expects high-rise homes built above shopping malls or within walking distance to shopping malls to have good demand from older people, as those who are still able to take care of themselves would prefer a smaller, well-managed space with shops and other leisure activities within walking distance.
"We have some customers who stayed in bungalows selling off their house and move to [a] condominium," he observes.
See Hoy Chan's recent new launches -- Uptown Residences and The Potpourri -- emphasise the concept of living in the same township but in different units, in which units with bigger built-up sizes are suited to the needs of family residents and smaller units meet the requirements of singles or couples.
Uptown Residences has two blocks that are 30 storeys and 32 storeys, with 380 units of serviced apartments that range from 734 sq ft to 6,548 sq ft. The selling price ranges between RM850 psf and RM1,300 psf.
The "twin towers" – dubbed by See Hoy Chan as the lifestyle and family towers – are designed for two profiles of residents: young couples and families.
The Potpourri – the company's first residential project in Ara Damansara – consists of eight 13- to 15-storey blocks with 743 units that are sold from RM800 psf to RM1,200 psf. The built-up size ranges between 525 sq ft to 2,440 sq ft.
This 7.15-acre leasehold project has a gross development value (GDV) of around RM700 million and is expected to be completed by 1Q2018.
Situated next to Citta Mall, The Potpourri will have a link-bridge connecting residents to the shopping mall.
Moving forward, See Hoy Chan will concentrate on the development of its neighbourhood shopping mall, The Starling in Damansara Uptown.
This mall will have an estimated GDV of RM400 million and is expected to be completed by 3Q next year.
Click here to check out properties in Ara Damansara.
For the full story, read City & Country, the property pullout of The Edge Malaysia weekly, on Nov 23. Subscribe here for your personal copy.