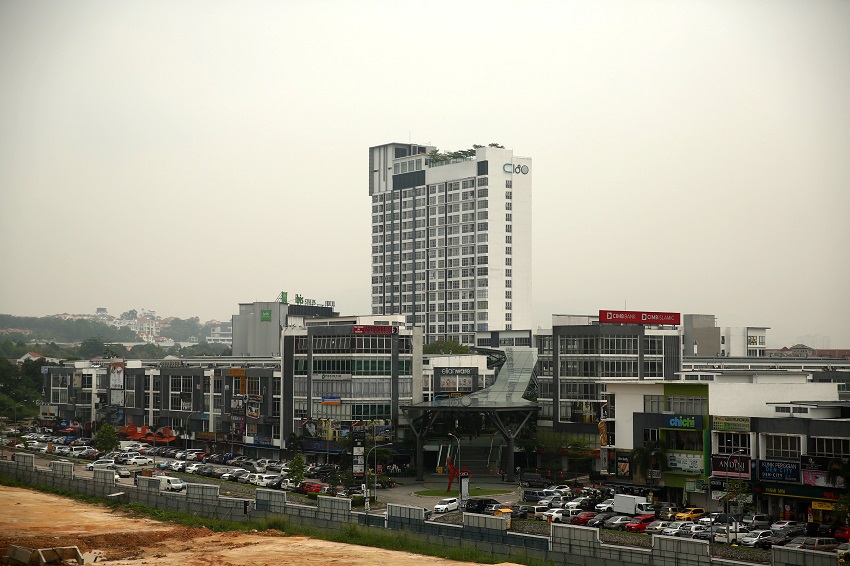 This is the third in a series of four snapshots on Cheras South. Look out for part four tomorrow.
• Today, we continue our focus on Cheras South by looking at average prices on a per square foot (psf) basis. Based on transactions analysed by theedgeproperty.com, the average price of condominiums and apartments in the area was RM241 psf in 3Q2014, up 13.8% y-o-y.
• Despite its transformation, the majority of non-landed residences in Cheras South still consists primarily of low-cost apartments and flats. In the 12 months to 3Q2014, about half (49.5%) of transactions were under RM200 psf range and another 48.7% in the RM201 – RM400 psf range.
• The most expensive address is Livia Residence with an average price of RM520 psf. The next most expensive projects are Mahkota Residence (RM326 psf) and Suria Court (RM301 psf). They are both fairly recent completions and are both located in Bandar Mahkota Cheras.
• Sering Akasia at Batu 9 Cheras appears to be attractively priced with an average price at RM281 psf. Completed in 2009, the low-density condominium is located close to the upcoming You City mixed development, and upcoming Taman Suntex MRT station.
• Venice Hill appears next with an average price at only RM132 psf. This property is situated on a hillside in the outskirts of Batu 9 Cheras. It may appeal to buyers looking for affordable homes, although there were earlier concerns over soil erosion and its tenancy mix.
• The least expensive projects are led by older low-cost projects such as Pangsapuri Kasturi Mewah and Taman Damai Jaya Flats.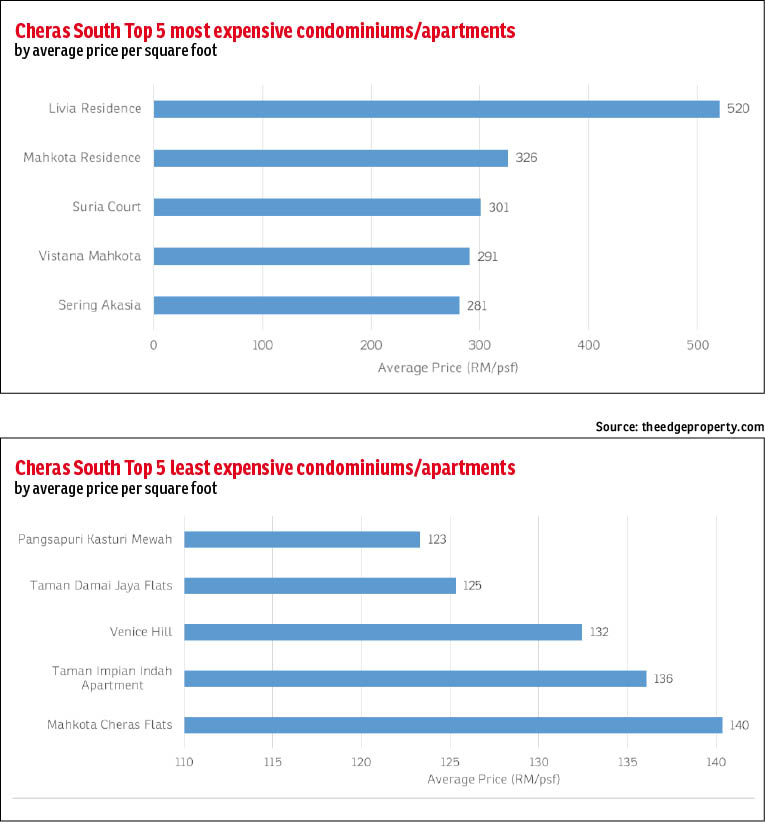 The Analytics are based on the data available at the date of publication and may be subject to further revision as and when more data is made available to us.