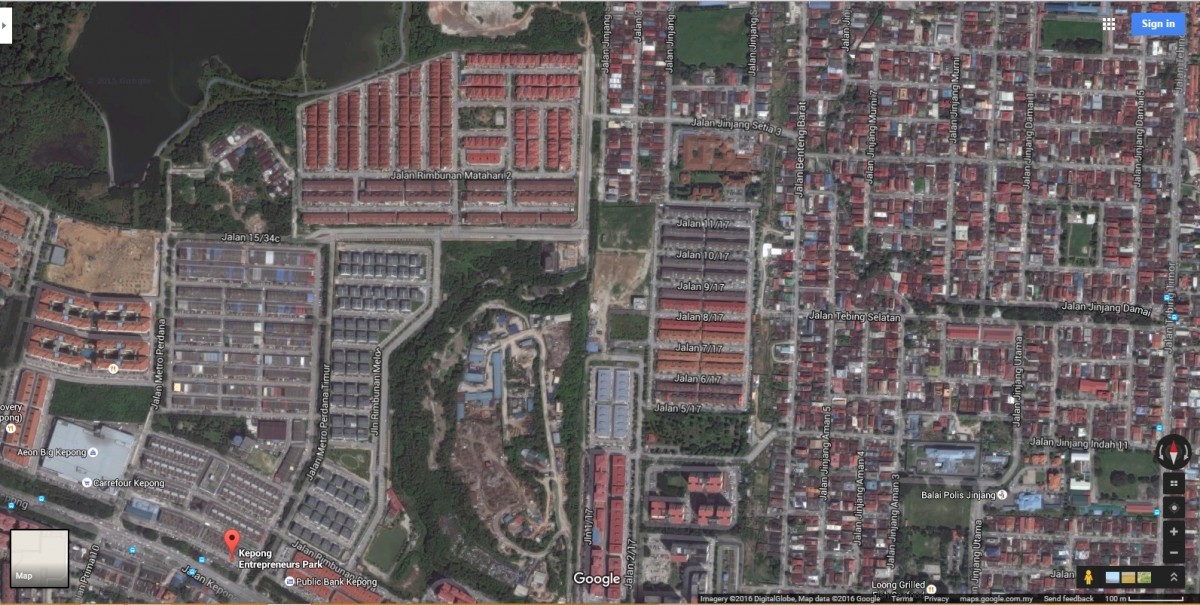 KEPONG (Jan 11): Residents and business owners near Kepong Entrepreneurs Park are becoming concerned about the intensity of local development projects having a detrimental effect on traffic in an area that already has close to 10,000 commuters a day.
Kepong Community Service Centre head Yee Poh Ping said there were 11 new residential and commercial developments currently under construction or just completed in the vicinity of the already crowded Kepong Entrepreneurs Park.
Their biggest concern, according to Yee, is the availability of parking space, and the quality of life once the developments are complete.
"We are not against development but the roads in this area are very small and they are using land on the roadside to build high-rise condominiums and shopping space. Can you imagine how cramped the whole area will be?
"Even though they said the development included parking spaces, how are we supposed to know if there would be enough for everyone?" he asked.
Among the projects currently developed in the area are two blocks of high-rise affordable housing with 638 units and eight floors of parking space; two blocks of condominiums with 424 units and seven floors of parking space, a five-storey community centre with one floor of basement parking, and a commercial centre with 73 three-storey units.
Currently, the area is already home to the mixed Fortune Avenue development of 290 units of residential and commercial property; more than 1,000 commercial units at the Entrepreneurs Park and 600 residential properties in Rimbunan Melati, all within a couple of kilometres of each other.
Yee added that the development's proximity to Kepong Metropolitan Park, heavily used by the public for sports and leisure, is concerning because the all the projects are high-rise buildings and will have environmental and aesthetic impacts on the park.
"Imagine having the green view of the public park butchered by these sky high buildings and the amount of pollution to the scenery, the environment and air once construction starts.
"The park will never be the same again and it is a sad reality that Kuala Lumpur City Hall would allow this to happen without even consulting residents or park goers.
"In fact, one of the roadside developments will soon affect a back road that locals use to access the park without crossing the highway. It seems like there was no proper evaluation of the situation before the projects were approved," he said.
The service centre, together with Rimbunan Melati Residents' Association and Entrepreneurs Park representatives will hand a formal letter to City Hall tomorrow seeking an explanation from the Planning Department .
"We know that it might be too late to stop the development from happening but we will plead with City Hall to adjust the structure of these developments and ensure that our worries will not become reality," he said. -- Nooradilla Noorazam / The Malaysian Insider