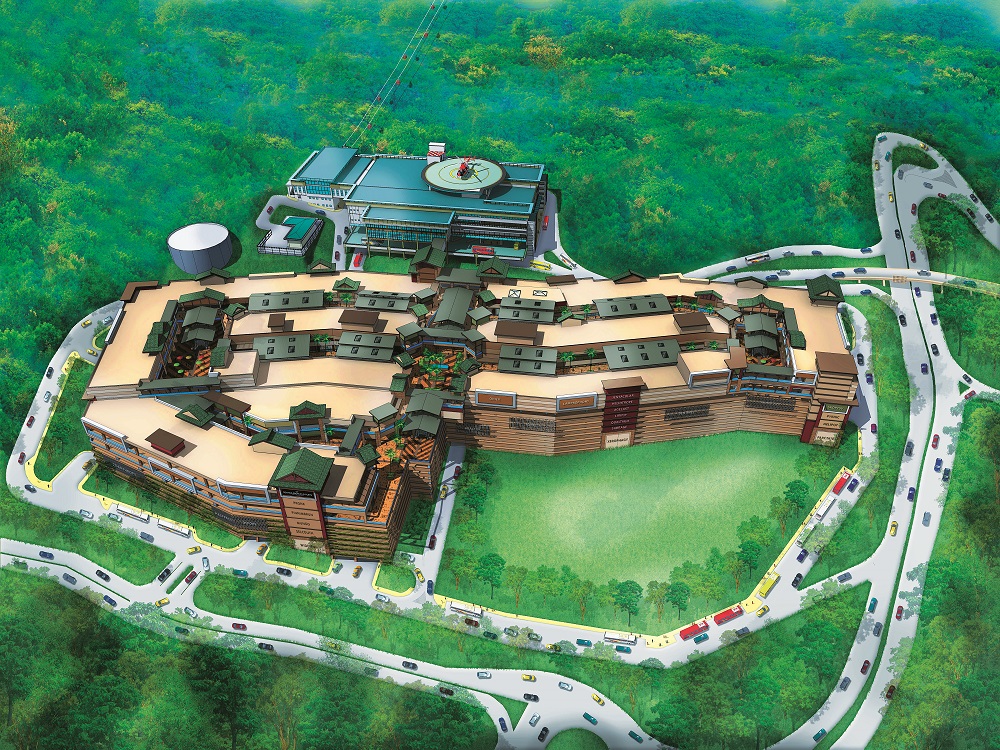 WELL known for its enormous malls, Malaysia is a true shopaholic's haven. From Pavilion KL and Suria KLCC to Mid Valley Megamall, the list goes on and on. Now, the nation's favourite pastime has led to the rise of another type of shopping destination: outlet centres.
Built for the purpose of selling excess or past seasons' goods at discounted prices, most outlet centres are designed to ensure a pleasant shopping experience and allow retailers to sell such goods without sacrificing their image.
"The first factory outlet in Malaysia was actually Oriental Village in Langkawi more than 10 to 15 years ago. But it did not attract sufficient shoppers and closed down eventually," says Henry Butcher Retail Sdn Bhd managing director Tan Hai Hsin.
In 2011, Johor Premium Outlets (JPO) was launched in Kulai, Johor, and has since recorded a steady footfall of four million visitors per year.
Its success led to the opening of other centres such as Mitsui Outlet Park KLIA Sepang and Freeport A'Famosa Outlet in Melaka. Now, the local market is witnessing a significant crop of upcoming projects, including Kuala Lumpur International Outlets (KLIO), Genting Premium Outlets (GPO) and Design Village Penang in Batu Kawan.
Several similar projects in the pipeline suggest there may be a potential oversupply.
"The growth of outlet centres in Malaysia is encouraging but an oversupply could be a cause for concern. This concept will not work if too many open at the same time, especially if they are located near one another," says Lou Minn Yian, head of commercial real estate head at LaurelCap Sdn Bhd.
"Ideally, there should only be a few such centres in the country, so that they are able to operate well and create a healthy situation, and keep rents stable and sustainable," says Allan Soo, managing director of Savills (Malaysia) Sdn Bhd. If that happens, they can become strong property investments, he adds.
Lou concurs. "Currently, the number of outlet centres are not at an oversupply level due to their location as they are spread out across the country. However, a high number would defeat their purpose. An outlet centre should only consist of diverse retailers in one space."
Tan is of the view that "oversupply is not expected in the new future. This concept is still in its infancy in Malaysia".
KGV International Sdn Bhd director Anthony Chua believes location is important. "When Johor Premium Outlets opened, it was an immediate success due to its strategic location, although there were a number of similar, upcoming projects. It really depends on the strength of the location," he says.
Currently, outlet centres contribute less than 0.1% to the total retail industry in Malaysia, according to Tan.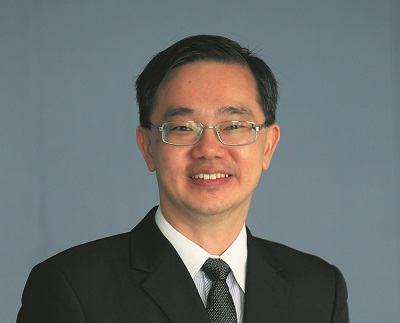 Bargains galore
Outlet centres are becoming increasingly popular not just with shoppers, but also investors and retailers. "The concept is appealing to investors because the rate of return on investment is higher than that of a conventional mall in the city centre," says LaurelCap's Lou.
According to Savill's Soo, "The outlet centre is a strong retail format. Fashion is ever evolving and moving at an even faster rate today. Luxury brands are producing new designs every day, as opposed to every few days or months, to meet consumer demand and interest. This results in inventory obsolescence, and retailers have to find a channel to get rid of the inventory. It becomes a good logistical decision to rent a cheaper alternative such as an outlet site."
Lou explains that "land cost is very expensive in the city". Construction cost is high too because malls are usually multi-storied due to land constraints.The provision for car parks would most likely be in the form of podiums or basement types.
"The rental rates of outlet shopping centres, although not as high as city malls, are not that low either, but the rate of return is attractive enough to investors," says Lou.
"As for retailers, the rental rates are lower and they have the flexibility of a larger retail space to design the stores. In addition, stores in outlet shopping centres are the perfect place for past seasons and unsold goods to be sold at discounted prices. Flagship stores in the city would then have more room and space to display the latest designs or models, creating a symbiotic relationship between both platforms," she adds.
Outlet centres have the leeway to sell luxury goods at significant discounts compared with conventional malls. "Most of the local retailers are distributors or franchisees, not direct brand owners or manufacturers and are not able to give a lot of discounts [at shopping malls] because they have to pay royalties," says Soo.
Lou says the rental rates of outlet shopping centres range from RM3 psf to RM7 psf per month, compared with RM3 psf to RM100 psf per month, depending on the mall.
"Currently, there are no registered sales transactions of outlet shopping centres as most of them are only for leasing," Lou adds.
At present, most of the outlet centres in Malaysia are joint ventures with foreign players, such as Genting Plantations Bhd with US-based Simon Property Group (GPO); Malaysia Airport Holdings Bhd with Mitsui Fudosan Co, Japan (JPO); and Mainstay Holdings Sdn Bhd with Horizon Group, Chicago (KLIO).
"Investors drawn to this market are mainly foreign players who see opportunities in untapped markets," says Lou. "Retailers that are drawn to this concept in Malaysia are mostly well known brands in the middle upper segment, predominantly foreign brands from the UK, Europe and the US."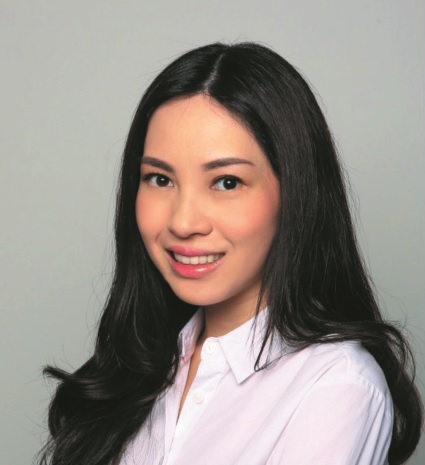 Weathering the slowdown
"Currently, the Malaysian retail market that is mainly supported by local demand, is facing a challenging time especially with the introduction of the Goods and Services Tax (GST) and the sliding ringgit last year," according to Lou.
"The opening of new city malls such as NU Sentral Mall, IOI City Mall, Quill Mall and the upcoming Empire City Mall have also added pressure on overall rental rates in the Klang Valley. Sales recorded during weekends and public holidays at outlet centres are sufficient to cover slower [shoppers'] movement during the week," says KGV's Chua. "The retail market in Malaysia has certainly slowed down in the past 12 months. However, outlet centres are likely to benefit in terms of visitors, especially tourists, due to the weakening ringgit. For example, recent openings of new brands such as Bally, Bath & Body Works and Southeast Asia's first Gucci outlet at JPO seem to suggest retailers are leveraging this factor."
"Outlet centres are still doing well despite the slower market. In terms of psf, they are trading as well as the top shopping malls in the country," says Savill's Soo.
Henry Butcher's Tan has this to say about the impact of the current retail market on outlet centres: "Of course, a weak retail market will affect the immediate performance of outlet centres and may also deter retailers from opening stores due to market uncertainties. However, outlet centres with a strong financial background will be able to survive and thrive later."
The future of outlet centres looks bright despite the slowdown. "Given their significant contribution as an economic catalyst, outlet centres have been identified as one of the key entry point projects (EPPs) under the Economic Transformation Programme (ETP) for the tourism sector," says Chua.
"Outlet centres such as JPO have placed Malaysia on the retail tourism map in Southeast Asia. JPO is a key tourist attraction in Johor, with significant synergies with other attractions in the area such as Legoland, Desaru and Nusajaya. It has helped position Johor as a shopping destination for tourists seeking retail therapy, thereby benefitting players in the whole tourism industry including hotels, travel trade operators, nearby fruit farms, food outlets and many other cottage industries that leverage on JPO," he adds.
Another bright spot is that outlet centres may even increase the local retail market's regional appeal.
"International outlet centres such as Bicester Village in the UK and La Vallee Village in France are known worldwide. Although our local outlet centres are still in their infancy, collaborations with international and established outlet centre developers such as Mitsui Fudosan and Simon Property Group may increase the standard to an international level," says Lou.
Upcoming projects such as KLIO, Design Village Penang and GPO are set to attract both the local and international markets. KLIO, which has a built-up of 400,000 sq ft and 2,000 parking bays, is located in Sime Darby Property Bhd's new 2,350-acre township in Putrajaya. Located about 24 miles south of Kuala Lumpur and six miles of north of KLIA, the outlet centre is projected to cost more than RM400 million and is targeted to open this year.
Developed by P E Land (Penang) Sdn Bhd, Design Village Penang takes up 400,000 sq ft on a 40-acre mixed-use development worth approximately RM1 billion. The one-storey open-air mall will house 150 stores and have retailers such as Hugo Boss, Hackett and Aigner. The outlet centre has a development cost of about RM300 million and is scheduled to open in October.
Meanwhile, GPO is poised to become Southeast Asia's first hilltop outlet centre. Estimated to cost about RM200 million, GPO is developed and will be operated by Genting Simon Sdn Bhd (GSSB), a wholly owned subsidiary of Simon Genting Ltd (SGL). SGL is a joint venture between Genting Plantations Bhd and Premium Outlets. GPO will offer a gross lettable area of 300,000 sq ft and 4,000 car parking bays on 600,000 sq ft of land. It will house 150 stores and is projected to open by year-end.
"Any retail concept in Malaysia has to have the right mix of strong local and international brands. This formula has proved successful. JPO, an outlet centre with good brands and a great location, has achieved full occupancy. There should also be food and beverage offerings, as well as amenities, to cater for visitors' needs. It will need to differentiate itself with a unique retail experience," says Chua.
According to Tan, "In order for outlet centres to be successful, brand recognition is very important. If Malaysian and international shoppers do not appreciate the brands that are offered, they will not travel 45 minutes to an hour [to a premium outlet] even though the price of goods is affordable."
"Retail is becoming more experiential. Consumers today are looking for good experiences. Outlet centres should thus be designed to provide good food and great ambience," says Savill's Soo.
Do not ask your grandfather about the value of your home. Click here at The Edge Reference Price to find out.
This article first appeared in City & Country, a pullout of The Edge Malaysia Weekly, on March 7, 2016. Subscribe here for your personal copy.