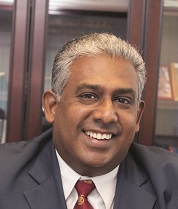 KUALA LUMPUR (March 4): Property investors who have the guts to take the plunge during a challenging period such as this stand to gain huge capital gains from their investments, said Malaysian Institute of Estate Agents (MIEA) immediate past president Siva Shanker (pictured, right).
This is because he expects the good times to return despite the anxiety engulfing the property market, with prices dropping in certain segments of the market.
Siva, who is also Head of Investments at Axis REIT Managers Bhd, will discuss this during his presentation on the property market outlook at the Malaysian Annual Real Estate Convention 2016 (Marec'16), which will take place on March 11 and 12 at Nexus, Bangsar South.
Meanwhile, Malaysia Rating Corp Bhd (MARC) associate director of the economic division and chief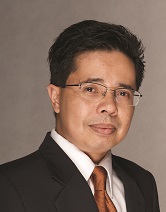 economist Nor Zahidi Alias (pictured, left) will provide an overview of the economy and potential speedbumps such as geopolitical factors and terrorism, as well as upsides such as Malaysia's resilient but moderating economic growth and well-supervised banking policies.
Organising chairwoman Amanda Goh noted that this year's convention has also drawn members of the public seeking to gain more knowledge and understanding of the market that has gone against their expectations.
For more information, please contact MIEA at (03) 7960 2577 or email [email protected]
Do not ask your driver about the value of your home. Click here at The Edge Reference Price to find out.