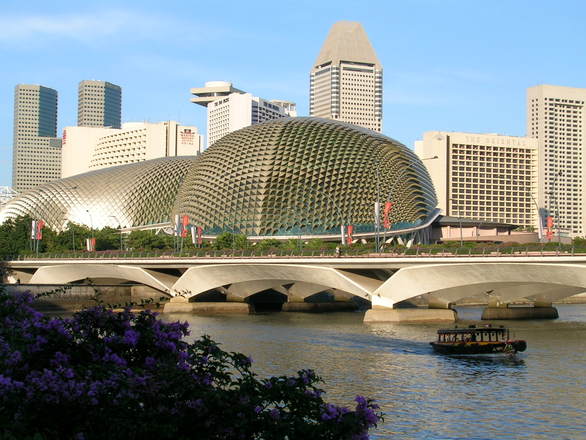 SINGAPORE (Feb 2): Property investment sales volume in Singapore declined 9% to S$16 billion last year, the lowest since 2009, said DTZ Debenham Tie Leung (SEA) Pte Ltd in a statement today.
The fall was largely due to the mismatch in price expectations of buyers and sellers, fewer launches of new land parcels from the Government Land Sales (GLS) programme and uncertainty in the global markets, which saw local investors diversifying their portfolios overseas.
Property sales by government agencies fell 13% to $5.8 billion last year while private investment sales fell 8% to $10.3billion.
Property investment sales refer to property sales of S$5 million (RM14.7million) and above, and residential sales only include en bloc sales, sites for redevelopment and sites that can be further subdivided.
According to DTZ, the biggest transaction last year was the sale of the Paya Lebar land parcel for S$1.67billion (RM4.91billion) to Abu Dhabi Investment Authority and Lend Lease.
The land parcel comes with provisional permission to build a project with 91,340 sq m gross floor area of office space and 43,740 sq m of retail space, in addition to 429 apartments.
One of the most expensive transacted residential land parcels sold via the GLS programme was for a land parcel at Dundee Road, for S$483million, to Hao Yuan Investment.
According to DTZ Research, the land parcel also fetched the highest price per plot ratio among residential sites awarded in 2015 at, S$871 psf per plot ratio while the break even price for the proposed development is expected to be at least S$1,240 psf.
Developers are now required to develop land parcels upon purchase unlike previously, when they could accumulate land parcels through private land sales, which effectively curb developers' interest to purchase land privately through en bloc sales.
DTZ observes that investors are willing to bid for leasehold projects that are priced reasonably and have the potential to be redeveloped or otherwise enhanced for value, such as The Verge mall that was transacted at $317 million (RM932 million) in 4Q2015 and can be redeveloped into a mixed-use development.
DTZ's senior director of investment advisory services Swee Shou Fern expects the real estate investment market in Singapore to present interesting opportunities to investors in 2016.
"As owners' review their portfolio of assets to adapt to current economic conditions, there will be more options that are rarely listed on the market, and are reasonably priced as well.
"These options will appeal to investors who are seeking good properties, especially those with redevelopment potential in prime locations," she said.