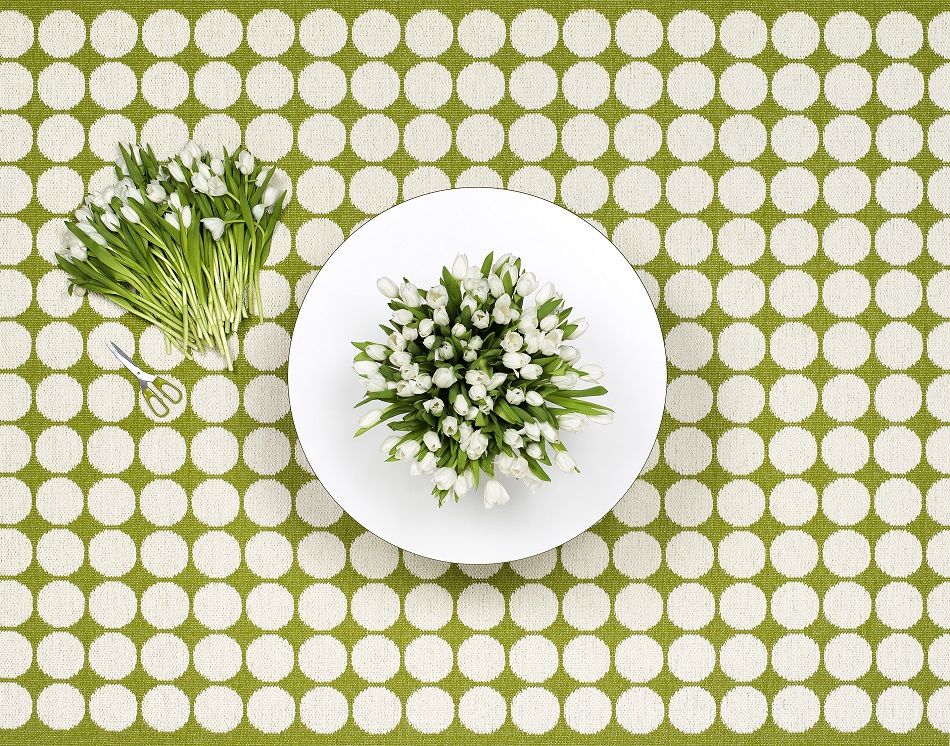 Floored by design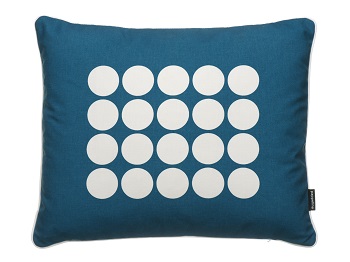 The most extensive collection that Swedish carpet company Pappelina has ever introduced in one design, the new Fia line, really does have something for all your needs. It consists of neatly arranged oversized white dots on a background of 12 different colours, which include muted shades of soft pink and grey as well as bright summery tones like yellow, green and blue.
The rugs come in various sizes, ranging from small foot rugs right up to generously sized ones to anchor your living space. Aside from rugs, other expressions of this charming and playful motif include thick towelling wraps that are great for outdoor use — as a picnic blanket, for example — as well as plush throw cushions.
Pappelina was founded when Swedish designer Lina Rickardsson started weaving linen rugs in her own basement, and found her niche in making rugs out of plastic ribbons. In the last 18 years, Pappelina has elevated the classic plastic rug to a whole new level with the use of innovative materials, a clean Scandinavian aesthetic as well as unparalleled and personalised craftsmanship.
www.pappelina.com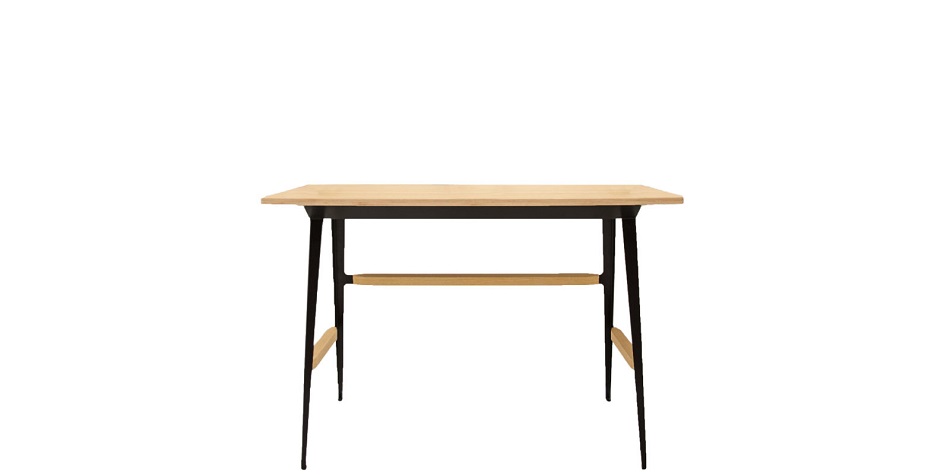 Portable office
Playful, elegant and timeless, Portable Atelier is a collaborative effort between luxury stationery label Moleskine, furniture company Driade and French designer Philippe Nigro. This new capsule office furniture collection — a lovely example of minimalist and functional design — was unveiled earlier this year at interiors show IMM Cologne.
Essentially a moveable office, Portable Atelier started out with a desk design and then expanded into simple and refined collection of workspace items that now includes an adjustable stool and numerous Moleskine-inspired desk accessories. Bearing elements of Moleskine's signature "organisation-focused aesthetic", the pieces are made of modern, lightweight materials like plywood, oak and matte steel. Meanwhile, playful fluorescent yellow and orange tones merge together with black and white basics, making it ideal for mixing and matching.
Portable Atelier will soon be distributed by both Moleskine and Driade, and there has been talk of expanding the collaboration and introducing designers Maurizio Galante and Tal Lancman to the fold too.
www.driade.com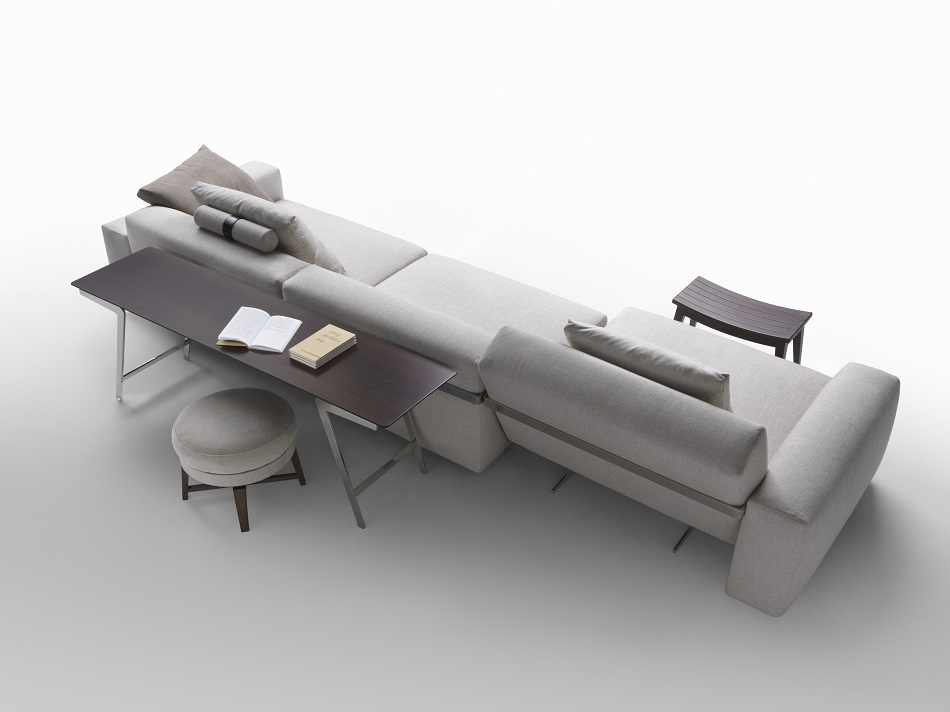 Improving on perfection
The Lario sofa, one of Italian furniture brand Flexform's success stories last year, was showcased at IMM Cologne earlier this year with an improvement — a new storage armrest covered in cowhide to replace the traditional armrest. This detail — an armrest that can function as a table or bookcase — is part of Flexform's stylistic signature, further enhancing the Lario model, which is already a favourite due to its simple, clean lines and the handy invisible mechanism for lengthening the seat without compromising the aesthetic rigour of the design.
Other new releases at the fair include the Twins sofa bed, which offers the possibility of two single beds instead of one double bed and is equipped with a patented mechanism to allow easy extraction and preparation of the twin sleeping spaces. The Eden sofa bed with its original chassis-back covered in cowhide has also been equipped with similar twin sleeping arrangements with four cushions concealing the two duvets and two pillows required to transform this plush sofa into two fully outfitted twin beds.
www.flexform.it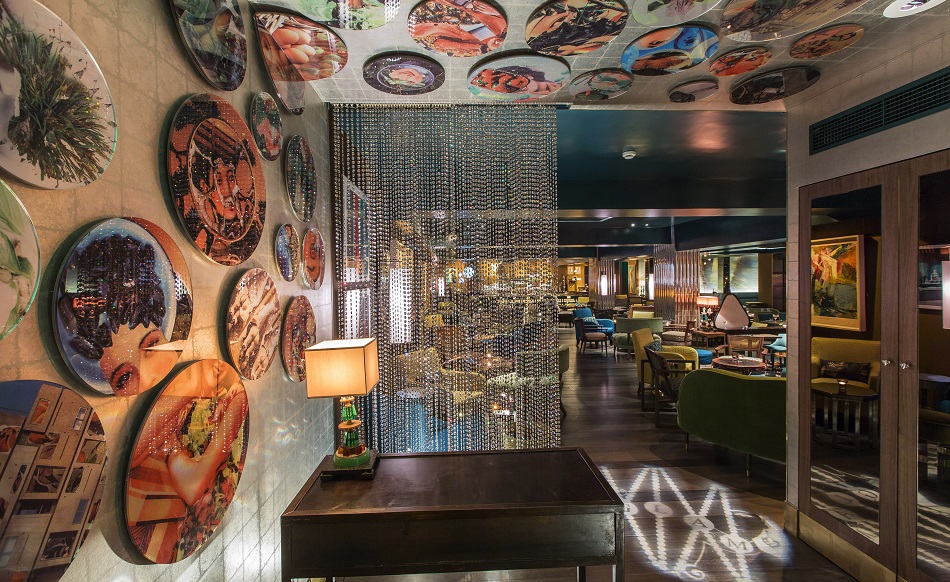 Glam interiors
Shanghai's latest watering hole, Glam, is fast becoming famous for all the right reasons. Apart from offering breathtaking views of the Bund and a stellar menu of delights, this lounge features a flamboyantly curated collection of paintings, sculptures and electronic art from Glam owner Michelle Garnaut's personal collection.
Guests enter Glam through a crystal waterfall into a gleaming foyer encased in silver leaf with eccentric art wrapping the walls and ceiling. You will then be greeted by Australian artist/writer/cinematographer Christopher Doyle's Food Ladies collection, an installation art piece that features figures from Shanghai's halcyon 1930s vigorously mixed with contemporary food images.
A lace-embroidered bull's head above the bar is by French-born, Lisbon-based artist Joana Vasconcelos and on the wall are Blue Landscape and Disco Mountain by American artist Elisabeth Condon.
www.m-restaurantgroup.com/glam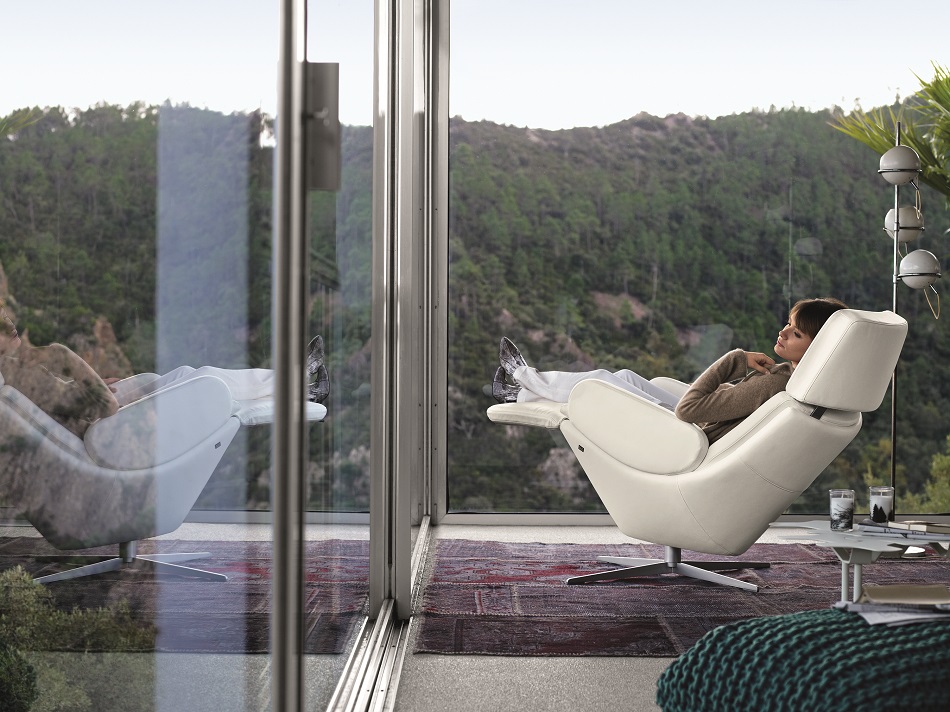 In the seat of ecstasy
The RB 590 is a rare yet well-known breed of armchairs from fabled German brand Rolf Benz. Designed by Stefan Heiliger, the RB 590 recliner was crafted in the name of ultimate relaxation. Visually, it is a stunning union of sleek contours, lush upholstery and alluringly well-placed cushioning.
While those good looks are reason enough to own one, the true magic of the RB 590 lies in its zero-gravity ergonomics. Infinitely adjustable to fulfil a variety of needs, this chair provides complete comfort throughout its entire range of positions. By ensuring that your body's weight is optimally distributed when reclined, it creates a hammock-like effect and induces the sensation of weightless relaxation. Take a gander at it and you will fall in love, but lie back in it and you will discover a world of bliss that you will not want to live without.
There are just a few pieces of the RB 590 left at Xtra Furniture and they are available at a special price of RM16,900.
www.xtrafurniture.com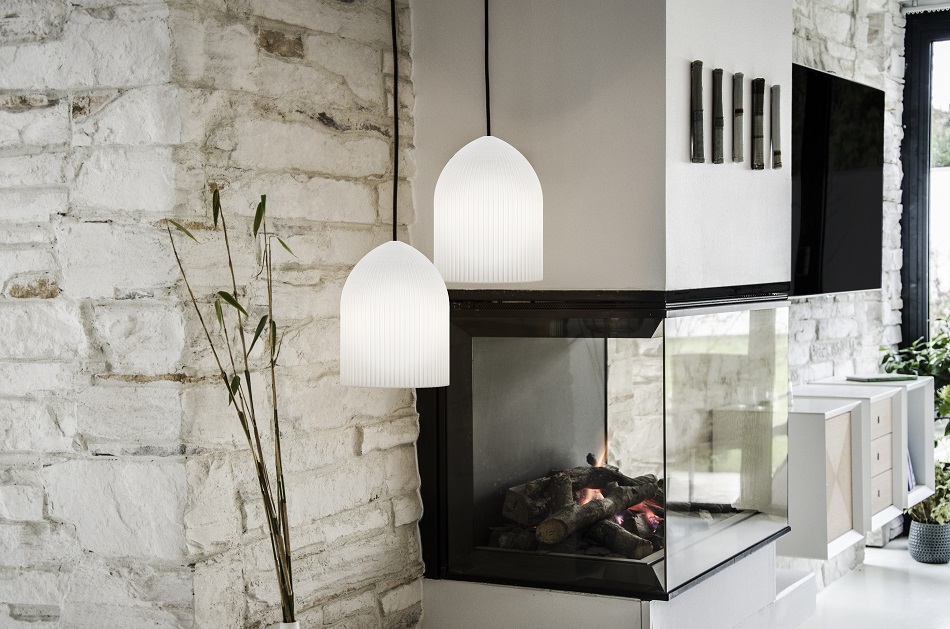 Nordic light
A multitude of pastel-coloured seashells, delicate lines in the sand and small waves breaking through a calm sea — these are the images that inspired Ripples, a new line of lampshades by Danish lighting specialists VITA copenhagen.
Designed by Søren Ravin Christensen, Ripples embodies the sensuous, clean lines typical of the Nordic aesthetic sensibility. Available in three different shapes — Slope, Cusp and Curve — these elegant and minimalist lampshades can be used in a cluster or in a straight line to provide soft and diffused light. These pendant lamps are ideal to illuminate sanctuaries like living rooms, dining areas and bedrooms, adding warmth and a sense of harmony to them.
With an innovative silicone layer, the lampshades take on the delicate appearance of porcelain with a soft and perfectly smooth finish, yet are incredibly sturdy, thanks to the near-unbreakable surface. VITA copenhagen ships worldwide, its lamps safely flat-packed in sleek and streamlined boxes that optimise worldwide logistics and storage costs, thereby reducing the environmental footprint on our planet.
www.vitacopenhagen.com
Start your search for a condominium of your choice HERE.
This article first appeared in the April 2016 + May 2016 issue of Haven, which comes complimentary with The Edge Malaysia Weekly. Subscribe here for your personal copy.