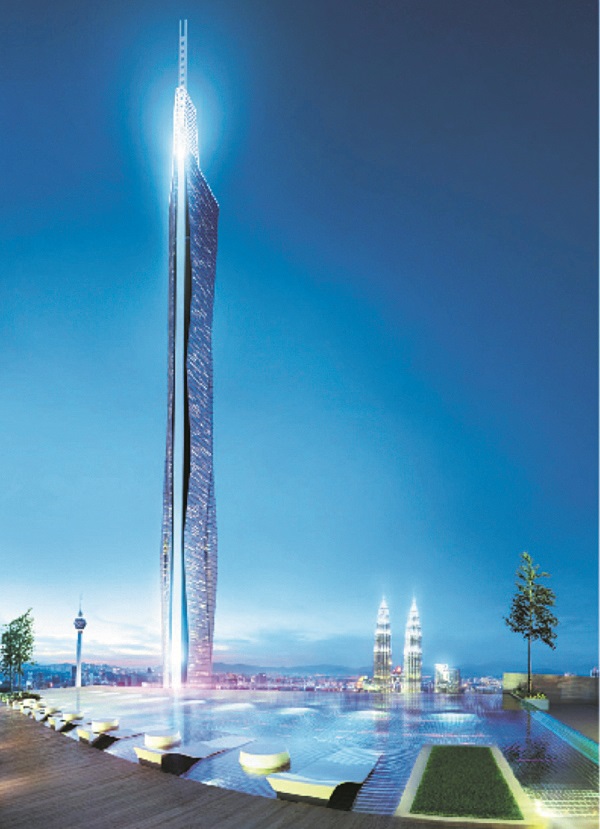 US-based Turner International LLC, with over US$40 million (RM170.5 million) worth of jobs in hand in Malaysia, views the country as the most important Southeast Asian market for the group and wants to be involved in building other structures besides tall buildings.
Turner International, which is known for its role in the construction of the world's tallest building — Burj Khalifa in Dubai, the United Arab Emirates — is eager to take on work in the education, healthcare and infrastructure sectors in Malaysia. These are its parent company Turner Construction Co's area of expertise in the US. Turner Construction is a 113-year-old establishment in the US while its overseas arm, Turner International, turns 50 this year.
"We are a lot more than a contractor and a lot more than a construction manager," Turner International chairman Nicholas E Billotti says in an interview in Kuala Lumpur.
Half of the group's jobs in Southeast Asia, worth about US$80 million, are in Malaysia. Turner International is the project manager for Malaysia's upcoming tallest building KL118 — which is being developed by Permodalan Nasional Bhd (PNB) — and Four Seasons Place Kuala Lumpur.
The overall construction value of its projects in Malaysia — 12 in all — is US$8 billion. "Our backlog is US$80 million in Southeast Asia. More than half of this is from Malaysia. We have a lot [of work in] Vietnam, but it is not of the scale like in Malaysia," Turner International regional manager Michael Doring says at the same interview.
"Right now, it (Malaysia) is the most important country for us. Not only in terms of revenue and the backlog that we have ... but we've made a decision to make it our regional hub for SEA," he adds.
Turner International opened its Kuala Lumpur office in 2011 and its first job is KL118.
According to Doring, growth in Malaysia has been rapid and the company had to increase its workforce within a short period. "In April 2014, we were awarded two projects on the same day — Tun Razak Exchange (TRX) and Tradewinds Square. Our staff strength was increased from 16 to 60. It has stabilised at 70 ... but if the PNB and Tradewinds [projects] come to fruition, we will probably add another 20 people."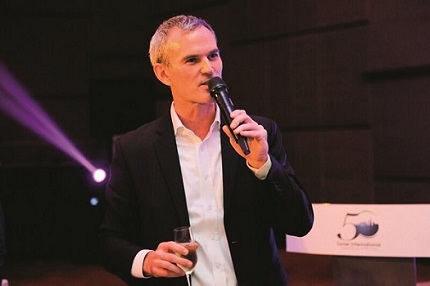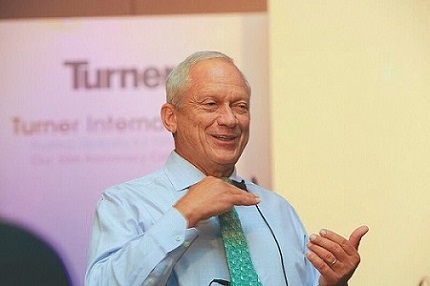 In comparison, Turner International employs 40 people in Vietnam and 25 in Indonesia. It is about to open an office in Thailand.
Tradewinds Square, a project by Tradewinds Corp Bhd, is coming up on a site in Jalan Sultan Ismail, Kuala Lumpur, where Crowne Plaza Mutiara Hotel and Kompleks Antarabangsa once stood.
"[Jobs for] TRX and PNB involve infrastructure. We are looking at taking our experience and proposing it for work related to infrastructure," Doring says. Turner International is managing the construction of the site infrastructure (in preparation for future buildings) for TRX, whereas for the PNB job, it will manage the construction of the infrastructure for the entire project.
"Usually, skyscraper job is the way we start in a particular country because we have a very good résumé of constructing supertall buildings. At one point, 19 of the 100 tallest buildings in the world were done by us. Usually, when people hear about us, it's for large complex projects. That said, to be sustainable in Malaysia, Vietnam and all over Southeast Asia, we will have to get [smaller projects after we win] billion-dollar projects," Doring says.
Billotti says in the US, the group does more healthcare projects than any other company. "I would love to see us work on hospitals and schools in Malaysia. It does not have to be a billion-dollar project to interest Turner, but it has to be somewhat sophisticated."
He adds that Turner Construction is a general contractor that takes full responsibility in all aspects of the projects it bids, including time, quality and safety. "When we work outside the US, we are typically a project manager and/or a construction manager. We work directly for a client and assist him in the organisation and management of design, procurement and construction. As we serve as a project manager, what we bring to the table is the brains rather than the brawn.
"We provide the client with the knowledge that he needs, with the experience that we have acquired to put together some of the larger sophisticated projects. We are more experienced that many other contractors in the world because we have been doing this for a long time."
On the progress of some of its projects in Malaysia, Doring says work on the superstructure of KL118 can begin by year end or the beginning of next year.
"We are the client's (PNB) representative. When the main contractors are awarded the contracts, it will take about five years and nine months [to be completed]. The foundation work has been done," he says.
On Oct 21, The Edge Financial Daily reported that the UEM-Samsung consortium was close to winning the RM3.4 billion contract for the construction of KL118. The consortium comprises UEM Group Bhd and South Korean conglomerate Samsung. That was subsequently confirmed when Samsung C&T Corp announced a week later that it had secured a US$842 million contract to build the 644m tower. KL118, featuring offices and a hotel, will have 118 floors above ground and five levels below ground. Samsung has a 60% share in the project.
As for the Tradewinds Square project, which is currently on hold, Doring says there is every intention to build it. He adds that Turner International is also in talks with Tradewinds for some of its other projects but stop short of identifying them. In Kuala Lumpur, Tradewinds will be undertaking the Belfield residential cum retail project in Kampung Attap, which will have a gross development value of RM3.8 billion. It is also developing Menara Tun Razak in Jalan Raja Laut and undertaking the extreme makeover of Hotel Istana.
When asked whether Turner International is beginning to see a slowdown in terms of construction and development work here, Doring says, "We haven't really seen too much of a slowdown in terms of the clients we are currently working with. They may be delaying their projects a little, but every developer does that to time the project for the market. But they have every intention of going forward. We have a very strong backlog."
However, he adds that the proposed activities of potential clients have started to wane. Be that as it may, he remains optimistic about Malaysia. He says the construction market is still active, as "everywhere you look, there are cranes".
On venturing beyond Greater Kuala Lumpur, he says it could take another year before it does so. "We will look for opportunities, but we'll need another year or so as we need to be established first."
Curious about the value of your home? Click here at The Edge Reference Price to find out.
This article first appeared in The Edge Malaysia on Nov 2, 2015. Subscribe here for your personal copy.