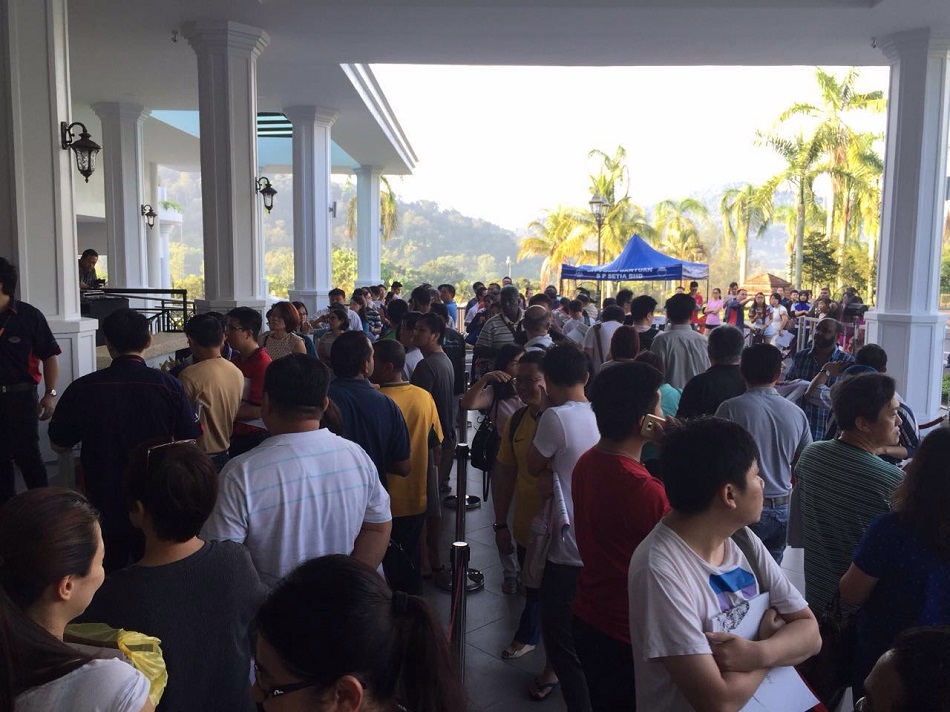 PETALING JAYA (May 15): The first phase of Setia Eco Templer in Templer's Park – which was launched yesterday – saw all 176 units of its 2-storey linked villas and all six of its 2-storey bungalows snapped up, while 25 of its 52 units of 2-storey semi-detached houses were taken up as at today, said S P Setia Bhd executive vice-president Datuk Koe Peng Kang.
"All of the linked villas were taken up yesterday," he told TheEdgeProperty.com.
The linked villas have built-ups of 2,394 sq ft and 2,626 sq ft and are priced from RM850,000, while the 2-storey bungalows have a built-up of 4,214 sq ft and are priced at around RM2.8 million, whereas the 2-storey semi-dees have built-ups of 3,492 sq ft and 3,482 sq ft and are RM1.7 million.
The homes were sold under the Setia 10:90 programme, where buyers need only to pay a deposit of 10%, with the remainder payable only after the property is completed.
According to Koe, buyers will have to secure a loan before receiving vacant possession of the property.
Despite this scheme to facilitate home ownership, Koe noted that many of the buyers for the linked villas and semi-dees were owner-occupiers from nearby areas such as Rawang and Kepong, while the bungalows were taken up by businessmen as weekend homes.
"There were no speculators… [Even with this programme], such people are very cautious, because Setia Eco Templer is so unique, unlike another high-rise home in the city," he explained.
According to Koe, the performance of phase one was in line with the company's expectations because nearby areas such as Selayang are seeing a lot of new high-rise homes coming up, as opposed to this township's landed homes.
While phase one is mostly sold out, the group will focus on selling the remaining semi-dees; phase two will only be launched next year.
"We want to manage demand for this project," he said.
S P Setia is also working to inject life into the area's clubhouse by bringing in F&B outlets and convenience stores to serve the pockets of residential developments nearby.
"We have a Chinese restaurant that will open in three months. It can fit up to 70 tables. They already have three weddings that will be held there," he said.
The developer is currently seeking for operators to run a convenience store, a Japanese restaurant and a café as there are no such businesses nearby, he said.
Sometimes, even the value of your home can be a mystery. Go to The Edge Reference Price to find out.