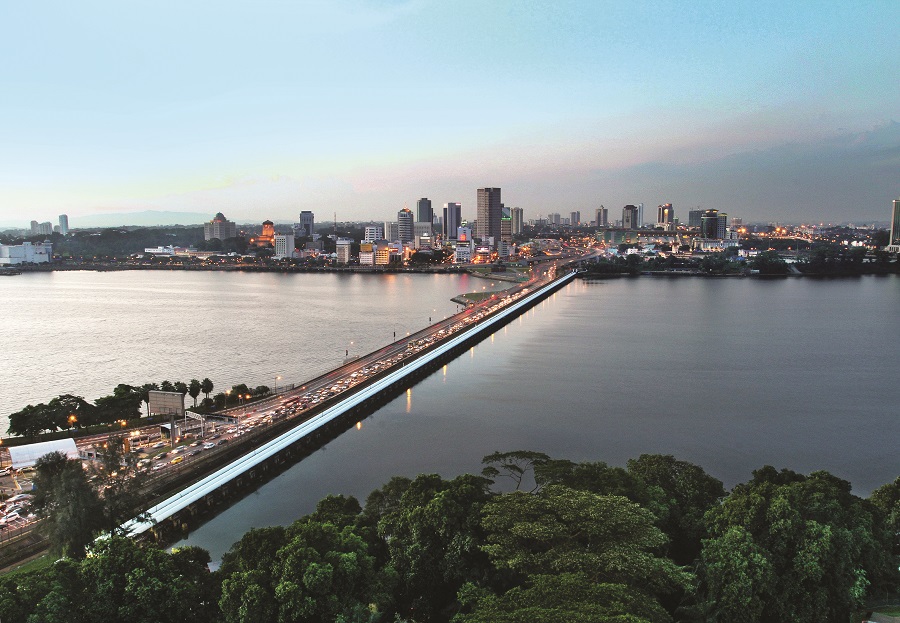 DESPITE its proximity to Singapore, the Johor Bahru property market had never received the same kind of attention as the Klang Valley or Penang markets until the launch of the Iskandar Malaysia development corridor in 2006. Iskandar Malaysia encompasses an area of 2,217 sq km, and is three times the size of Singapore. Its development is concentrated in five flagship areas, namely Johor Bahru city centre, Nusajaya (now known as Iskandar Puteri), the Western Gate development (focusing on the Port of Tanjung Pelepas), the Eastern Gate development (focusing on Pasir Gudang) and the Senai-Skudai zone.
"Property projects have been mushrooming in Johor, especially in prime areas like Johor Bahru city and Nusajaya since a decade ago. Property investors can finally visualise the potential value appreciation of the properties here," says Mabest Properties principal Liew Toh Sen.
During the height of the hype over Iskandar Malaysia, both local and overseas property investors and developers were "rushing to grab assets in other areas in Johor, previously a relatively quiet state", adds Liew. They included developers from overseas such as China developers Greenland Group and Country Garden Holdings, which are developing Greenland Danga Bay and the 1,400ha Forest City, respectively.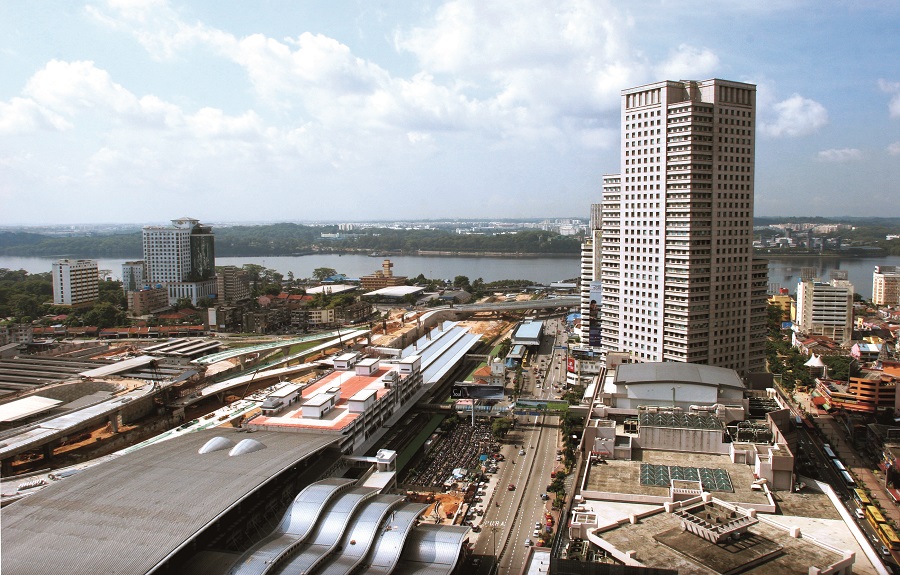 Oversupply of high-end, high rises
"There was a spike in mid to high-end, high-rise residential projects being planned and built in Johor Bahru because they bring higher profits. However, this is also causing an oversupply situation of high-end, high rises," Liew says, adding that the glut became more apparent in 2015.
However, he says oversupply is not the only reason for the current lacklustre market. The Johor Bahru property market continued to go south as market sentiment was dampened further by the implementation of the Goods and Services Tax, the petrol price plunge, higher inflation, and external issues such as China's economic slowdown.
And there is no sign the market will improve any time soon. "We have to wait at least another two years for the market to absorb the existing supply before the market goes up again," he says.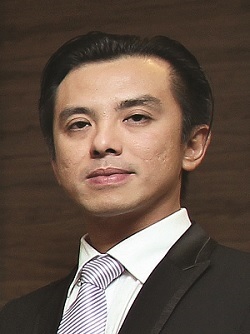 According to TheEdgeProperty.com's analysis of transactions, the average transacted price of non-landed homes in Johor Bahru (the areas of Pasir Gudang, Skudai, Plentong, Taman Johor Jaya, Taman Setia Indah, Johor Bahru city centre and Nusajaya) had been rising in 2012 and have plateaued since mid-2013.
The average transacted price retreated slightly to RM234 psf in 1Q2015, a 2% drop from the peak of RM239 psf in 3Q2014. Nonetheless, this still represented a 15% y-o-y growth from RM204 psf in 1Q2014, following a 6.3% y-o-y appreciation in the preceding year (Chart 1).
However, transaction activity declined notably from 2014. Total transaction volume for the 12 months to 1Q2015 fell 43.9% y-o-y to 1,802 units from 3,214 units (Chart 2).
C H Williams Talhar & Wong Sdn Bhd (WTW) director Tan Ka Leong says the current Johor Bahru property market situation hasn't changed much recently.
"Generally, it remains soft compared with a few years ago, with fewer transactions," Tan shares.
"The primary market is seeing fewer launches while take-ups are slower. In the secondary market, transaction volumes for non-landed residential property is much lower (by 70% to 85%) compared with two years ago," Tan says. "However, the difference in prices is relatively minimal, in the range of 5% to 15% since 2013."
Tan notes that the average transacted price for non-landed homes on the secondary market in the second half of 2015 was in the range of RM220 psf to RM430 psf, depending on location.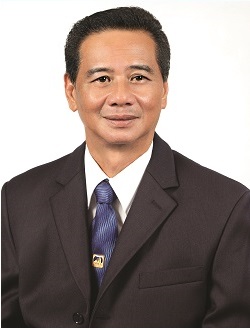 The highest average transacted price was recorded in Nusajaya where several high-end developments were transacted at more than RM500 psf, followed by Permas Jaya and Tebrau corridor, with average transacted prices of RM335 psf and RM325 psf, respectively.
Mabest Properties' Liew says Johor's secondary market remains stronger than the primary market despite the poor overall sentiment.
"The secondary market is stronger than the primary market because its prices are more realistic, at between RM200 psf and RM400 psf, while new, similar projects go for as high as RM800 to RM1,000 psf," he notes.
Based on transactions analysed by TheEdgeProperty.com, non-landed residential property transacted prices were as low as RM74 psf for low-cost flats in the 12 months to 1Q2015, and were as high as RM564 psf for a resort condominium.
The data shows that the majority (47.4%) of transactions in the 12 months to 1Q2015 were for units priced under RM200 psf, while 42% were for units in the RM201 psf to RM400 psf range. Only 9.2% were for units priced between RM401 psf and RM600 psf.
In the 12 months to 1Q2015, the least expensive projects were led by the low-cost flats such as those at Taman Cendana, Bandar Selesa Jaya and Taman Melawati.
The top five least expensive non-landed homes by average price psf were Taman Cendana Flats (RM74 psf), Bandar Selesa Jaya Flats (RM74 psf), Taman Melawati Flats (RM78 psf), Setia Baiduri Apartments (RM81 psf) and Flat Sri Lanang (RM88 psf).
Liew says the older and lower-end projects are enjoying stable value appreciation and better potential due to their low capital base.
TheEdgeProperty.com's analysis confirms that the highest price growth and highest asking rental yields during the period under review were led by the older properties.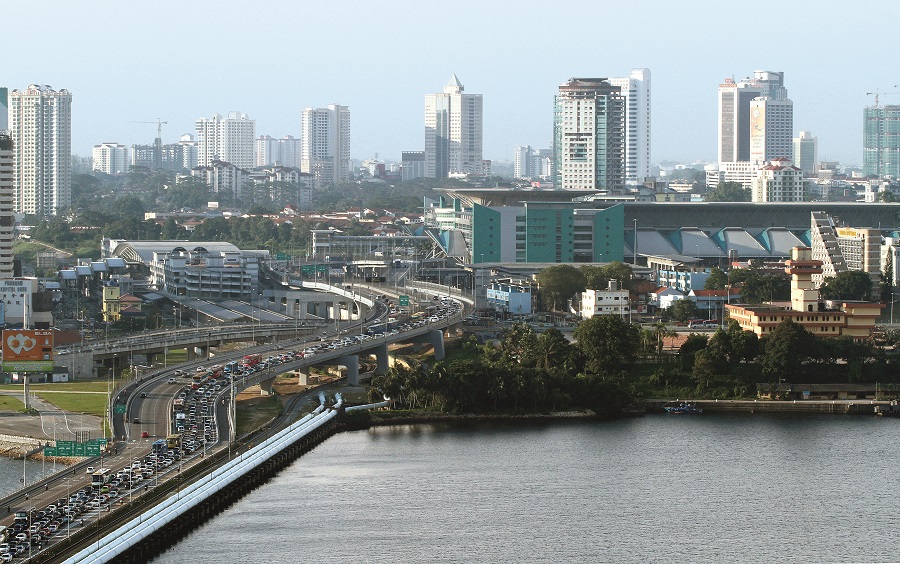 The highest percentage growth in price psf can be found at the low-cost flats in Taman Desa Cemerlang (+44.7% y-o-y to RM101 psf) and and Taman Bukit Mewah (+44.1% y-o-y to RM144 psf).
Taman Desa Cemerlang flats are among the closest residential quarters to the 136-acre award-winning Frontier Industrial Park development by WB Land Sdn Bhd. Elsewhere, the flats at Taman Bukit Mewah are located just behind WCT Holdings Berhad's upcoming Paradigm Mall Johor Bahru in Tampoi.
The highest indicative annual rental yields can be found in the older, non-landed homes in Larkin, where the main bus services to Singapore depart from Larkin Bus Terminal.
Projects in Larkin with the highest indicative rental yields were led by Sri Impian Apartment (9.1%), Larkin Utama (8.2%) and Larkin Idaman (8.1%). The current indicative monthly rental range for Sri Impian Apartment is between RM1.04 psf and RM1.24 psf; while for Larkin Utama it is between RM0.79 psf and RM1.50 psf and for Larkin Idaman, it is between RM1.18 psf and RM1.65 psf.
In general, rental yields as calculated from asking rentals observed in June 2015, range between 3.9% and 9.1%, with the district-wide average rental yield at around 6.6% per annum.
"Based on our survey, the current average yield for high-rise residential property is approximately 4.5% to 5.5%. Developments in Nusajaya and Permas Jaya enjoy higher yields of 6% to 6.5%, given their prime location, while lower yields are recorded at developments located in Johor Bahru city centre," says WTW's Tan.

Cautious optimism
Tan says there will be an added 13,700 and 26,000 units of high-rise residential units in Iskandar Malaysia by end of 2016 and 2017 respectively.
"Most of the ongoing or future developments are focused in Johor Bahru city centre and Iskandar Puteri (Nusajaya). The market definitely needs a reasonable period of time to absorb this new supply," Tan notes.
However, he remains positive on the longer-term outlook for Johor Bahru because several catalysts are likely to boost the market, such as the Rapid Transit System (RTS) and High Speed Rail (HSR) project from Kuala Lumpur to Singapore.
"I am of the opinion that the catalyst projects such as the RTS and HSR will not affect the property market immediately as the impact will only be seen when the projects kick off or are at the advanced stages of completion," Tan shares.
These apart, he believes the rehabilitation of Sungai Segget, expected to be completed in 3Q2016, will help to stimulate the property market in the near future.
Sungai Segget flows along Jalan Wong Ah Fook in Johor Bahru. In late 2013, the Iskandar Regional Development Authority and the Johor Bahru City Council were tasked with monitoring the implementation of the RM240 million Sungai Segget Rejuvenation Project that aims to turn the river into a new tourist attraction.
Tan believes such projects could help encourage local and foreign property buyers to choose to live in Johor Bahru.
"However, potential purchasers may need to be cautious in choosing the right project for their own use or for investment. Some guides such as choosing a reputable developer with a good track record, of quality projects and good capital appreciation, should be followed regardless of when they choose to buy," Tan notes.
Related stories:
PROPERTY SNAPSHOT 1: Johor Bahru, catalyst city
PROPERTY SNAPSHOT 2: What's affordable in Johor Bahru?
PROPERTY SNAPSHOT 3: What are prices like in Johor Bahru?
PROPERTY SNAPSHOT 4: What's hot in Johor Bahru?
Sri Impian rental yields and more right here!
This story first appeared in The Edge Property pullout on Feb 5, 2016, which comes with The Edge Financial Daily every Friday. Download The Edge Property here for free.