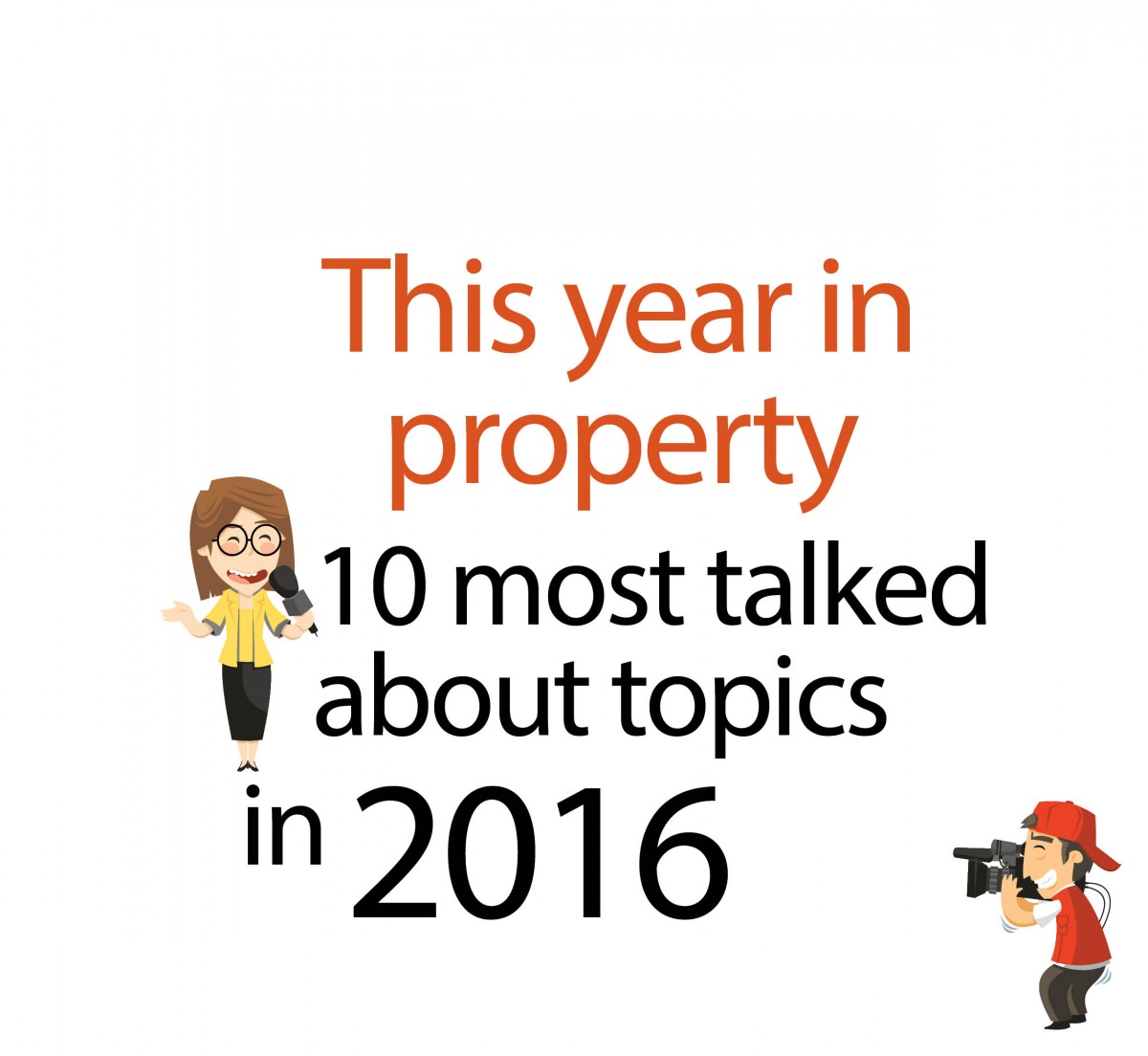 1. The sss-loo-ww market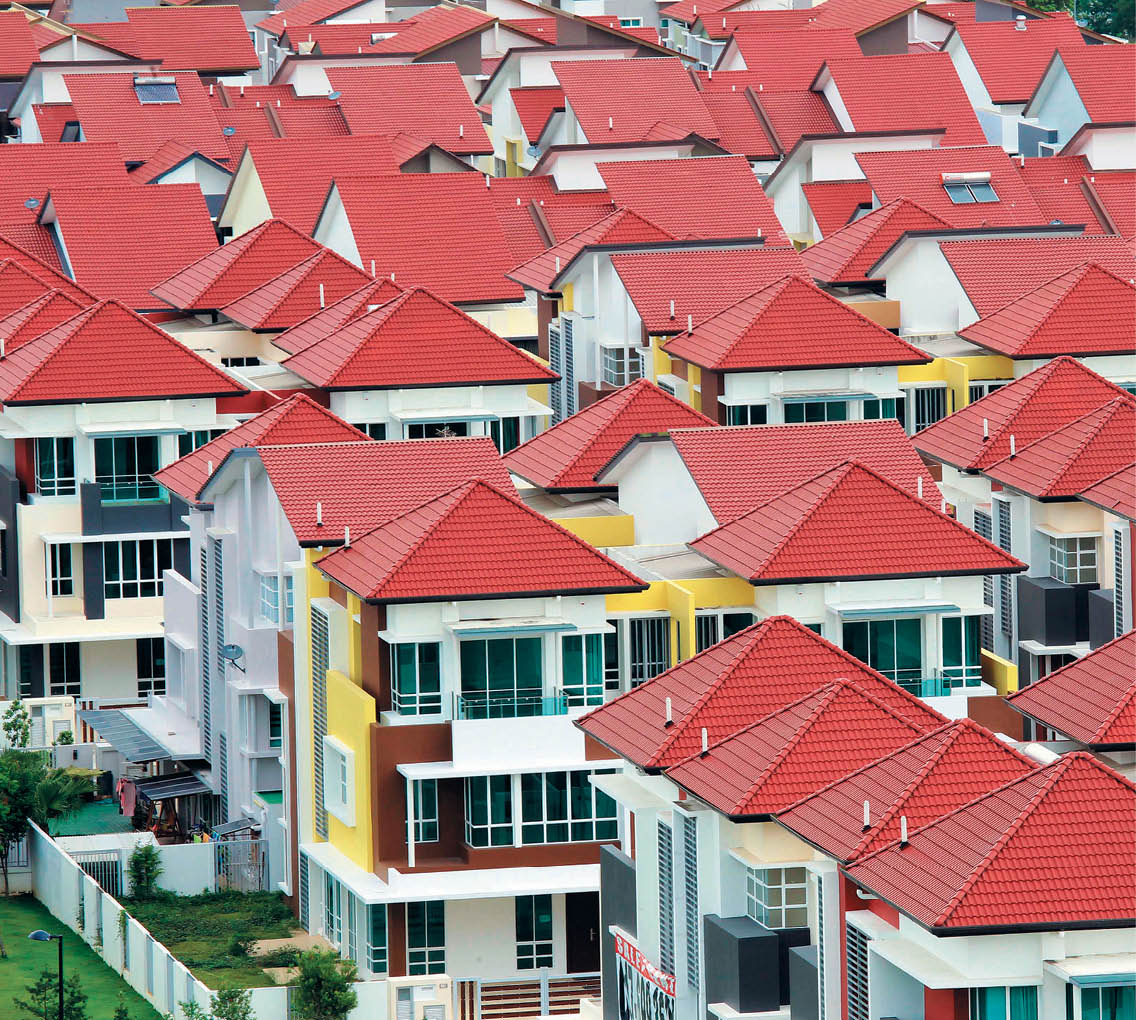 The property market slowdown was on everyone's lips this year. The market decelerated considerably in 2016 from the past two years. According to the Real Estate and Housing Developers' Association Malaysia's (Rehda) 1H2016 property survey, there was a significant decrease in new project launches from 9,938 units in 2H2015 to 7,172 units in 1H2016, while sales dipped from 52% in 2H2015 to 39% in 1H2016.
So while there were a few projects that did well, they were mainly in the affordable housing category or were by reputable developers.
Property developers continued to gripe over the strict financial lending and although many said it is a buyers' market right now, Rehda's survey estimated that over 50% of affordable housing loan applications by homebuyers in 1H2016 were rejected.
The National Property Information Centre's 1H2016 property transaction data showed a decline in both transaction volume and value by 12.3% and 15.6% to 163,528 and RM64.6 billion, respectively, compared with 1H2015.
Uncertainties in the overall economy, both locally and globally, also affected the property sector market performance. But despite all these, there were some bright sparks and things were actually not too bad. The question is, will things get worse?
2. Mortgages and rising household debt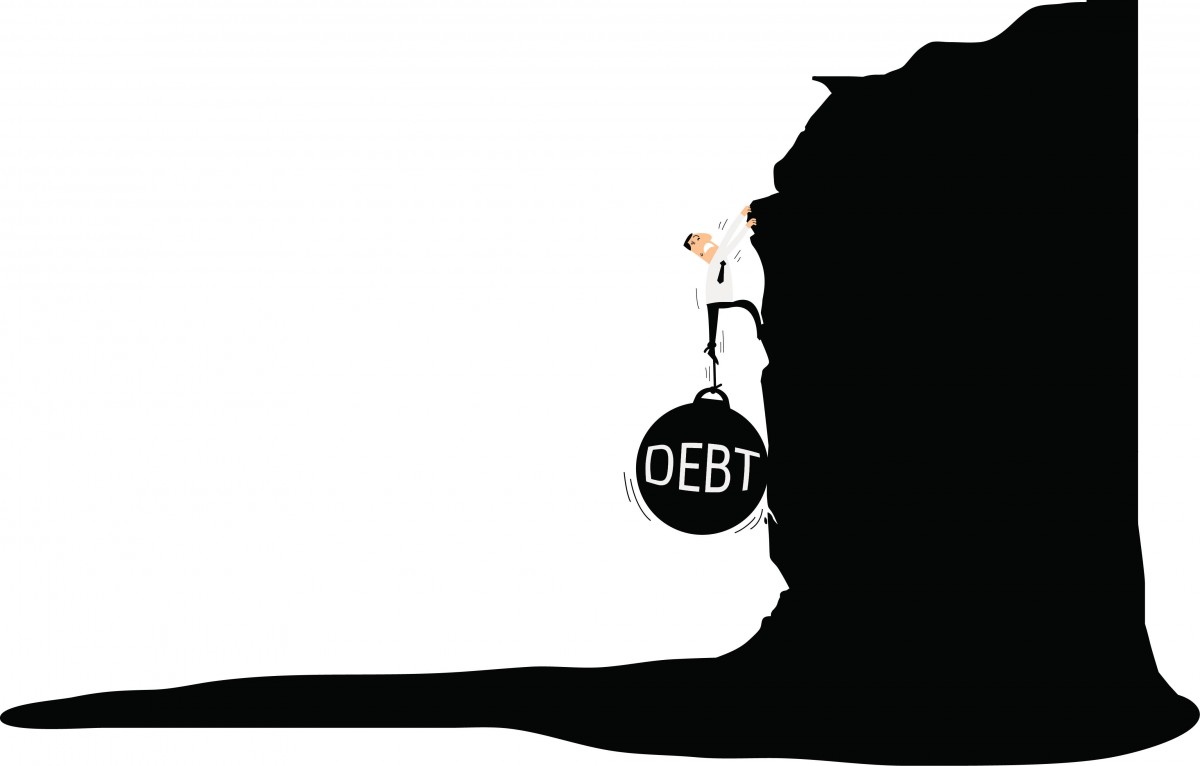 The tight lending by the financiers, however, is understandable considering the fact that the household debt is escalating. In March, Bank Negara Malaysia (BNM) revealed that the level of household debt to gross domestic product (GDP) ratio had risen to 89.1% amidst the moderate growth in nominal GDP in 2015. However, the aggregate household balance sheet remained healthy, as households continued to accumulate more financial assets than debt.
In 2015, the aggregate household financial assets had grown by RM97.9 billion, compared with an increase of RM70.4 billion in household debt.
A reason for the moderate increase in household financial assets was the sustained demand for housing, including first-time homebuyers, against a backdrop of elevated house prices, the central bank revealed.
3. BNM cuts OPR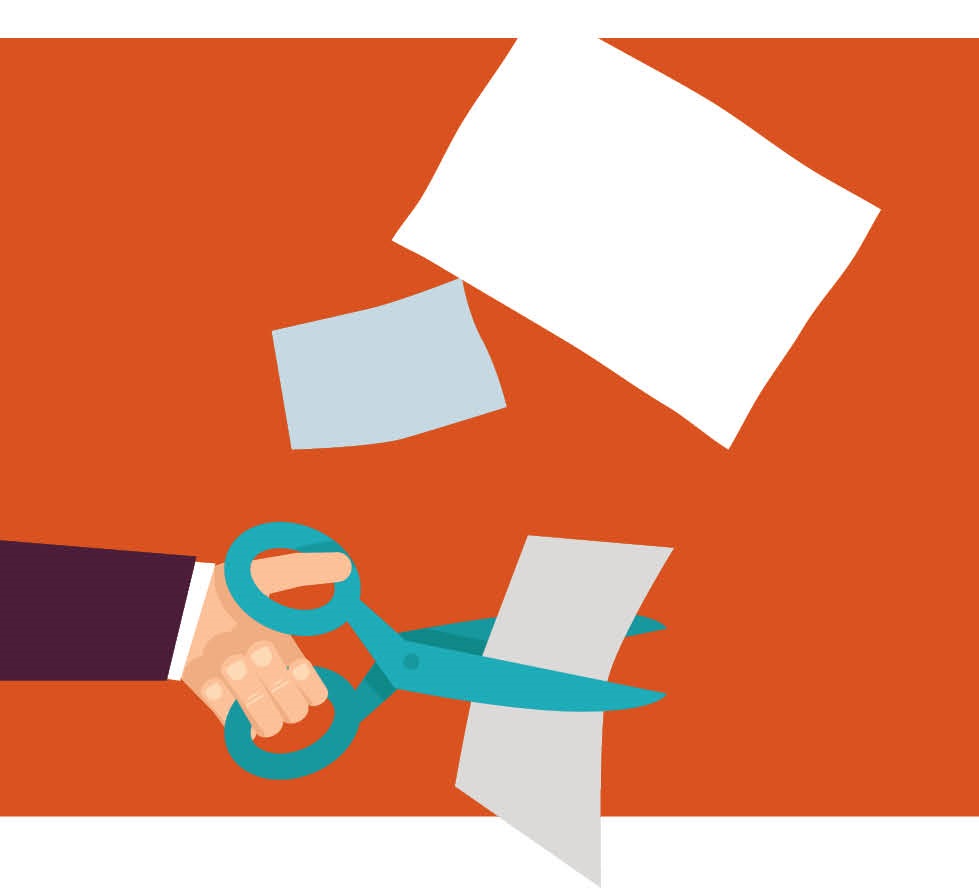 In July, BNM cut the overnight policy rate (OPR) by 25 basis points to 3.1%, the first time since 2009 when the central bank lowered the key interest rate in February 2009 to 2% in response to the 2008/2009 global financial crisis.
It cut the OPR citing "increasing downside risks on the external front amid a low inflationary environment". BNM had kept the OPR unchanged at 3.25% since September 2014.
In response to the announcement, commercial banks gradually declared reductions in their base rates and base lending rates, something the real estate sector took as a positive move to spur home ownership on the back of lower loan repayment amounts.
4. Transport infrastructure on a high!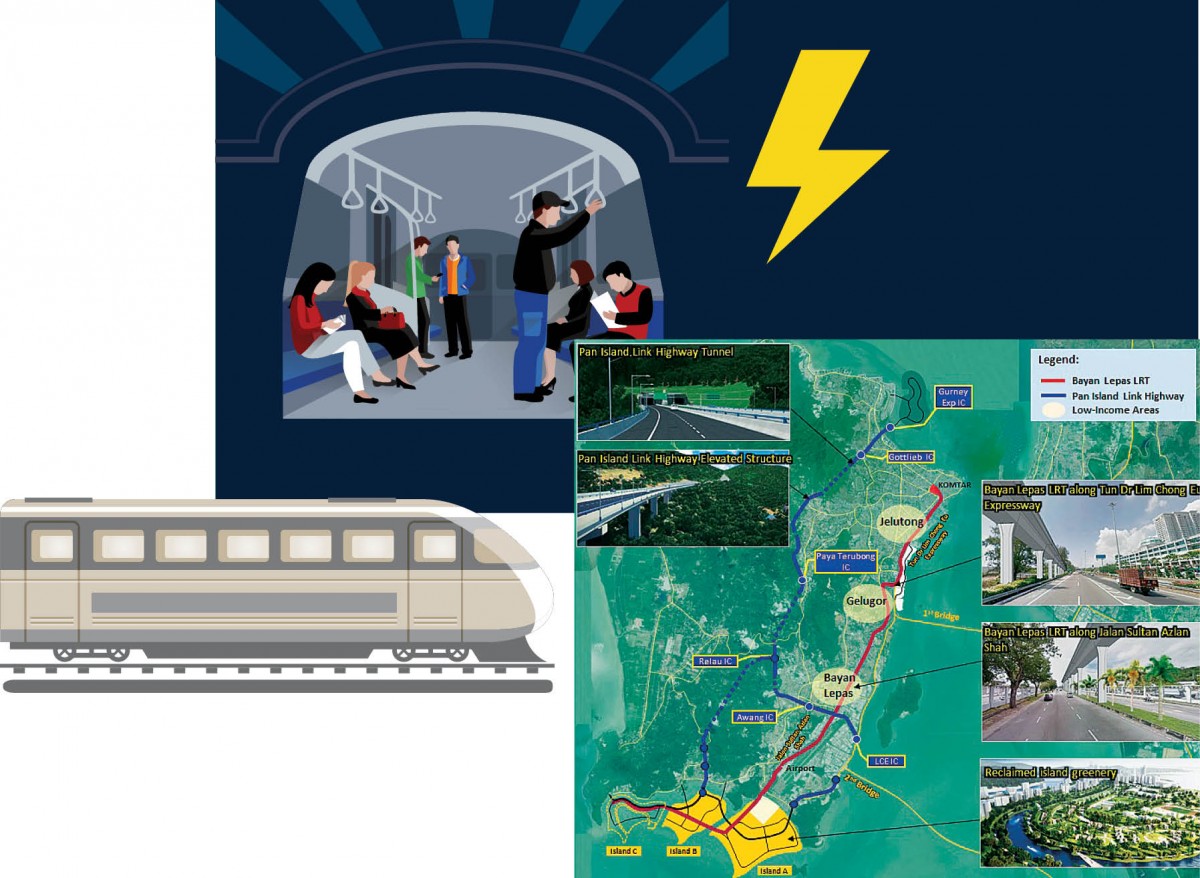 Infrastructure projects and construction certainly took over the limelight from the subdued property sector this year with a number of transport infrastructure projects making good progress or seeing completion in 2016. New mega projects were also announced.
• In July, Malaysia and Singapore signed a memorandum of understanding to work towards commencing the proposed Kuala Lumpur-Singapore High-speed Rail (HSR) operations by 2026. This was followed by a bilateral agreement on Dec 13 in KL.
Both Singapore and Malaysia agreed that the HSR will have eight stations with terminals in Bandar Malaysia (KL) and Singapore, and six intermediate stations in Putrajaya, Seremban (Negeri Sembilan), Ayer Keroh (Melaka), Muar, Batu Pahat and Iskandar Puteri (all in Johor).
Both governments will take responsibility for developing, constructing and maintaining the civil infrastructure and stations located in their respective countries.
All stations will be designed to integrate with the local public transport systems to ensure seamless connectivity. The trains will run at a top speed of more than 300 kph. Travel between Singapore and KL will take just 90 minutes. The property industry is hoping that this would open up new markets and be the game changer in Malaysia's future growth.
To facilitate swift and seamless travel, both governments have also agreed to co-locate the Customs, Immigration and Quarantine (CIQ) facilities at three locations, namely Singapore, Iskandar Puteri and KL, so that international-bound passengers will only need to undergo CIQ clearance by both Malaysian and Singaporean authorities at the point of departure.
• The first phase of the MRT Sungai Buloh-Kajang Line or MRT Line 1 had been completed and started operations on Dec 16. Phase 2 will be operational by July 2017. The first phase covers 12 stations running from Sungai Buloh to Semantan.
Construction of the two-phase 51km MRT Sungai Buloh-Kajang Line commenced in July 2011. The line has 31 stations of which seven are underground. The trains will run at a frequency of 3.5 minutes. MRT Corp recently awarded contracts for MRT Line 2 (Sungai Buloh-Serdang-Putrajaya Line) construction works.
• As many as 15 new light rail transit (LRT) stations on the Kelana Jaya LRT extension alignment have also started operations in June. Some of the new stations include Putra Heights, Subang Jaya, USJ 7, Taipan, Alam Megah, Subang Alam, Puchong Prima and Puchong Perdana.
• In the northern region, the Penang government announced that it will build a proposed RM4.8 billion elevated 22km LRT system which will operate between Weld Quay and the Penang International Airport, as part of the RM46 billion Penang Transport Master Plan.
• In November, Malaysia inked the engineering, procurement, construction and commissioning agreement with China Communication Construction Co Ltd for the proposed 620km East Coast Rail Link, stretching from KL, across Pahang and Terengganu, to Tumpat, Kelantan which will cost RM55 billion.
5. Developers, do you have money to lend?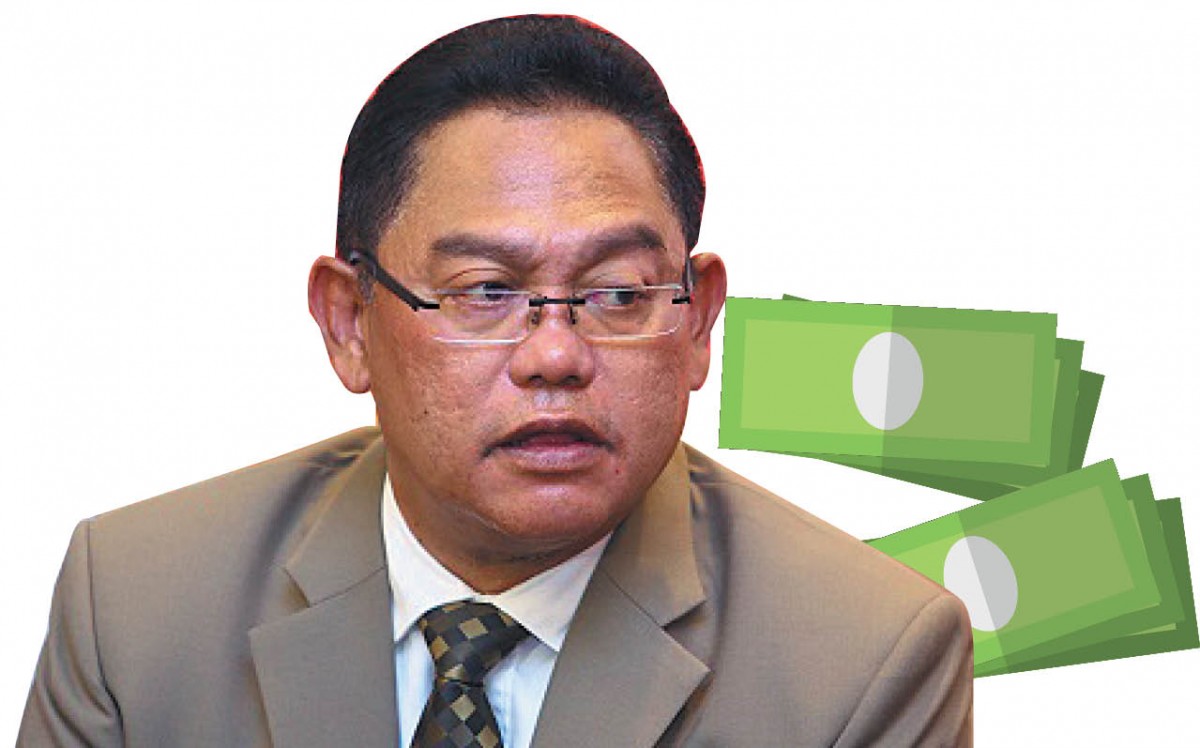 The constant grouse by property developers over the tight lending policies hampering homebuyers from making purchases led to the Urban Wellbeing, Housing and Local Government Ministry's announcement in September that the ministry will issue money lending licences to eligible property developers so they can provide financing to homebuyers.
The announcement made by the minister Tan Sri Noh Omar, who took over the portfolio from Datuk Abdul Rahman Dahlan in a cabinet reshuffle announced on June 27, made quite a stir among property developers who were mostly amused at the move.
The licence is to provide 100% or just a portion of the loan to value ratio of normal home loans. For example, if a buyer can only fork out 10% down payment and he or she can only get a 70% loan from a bank, the buyer can apply for a loan from the developer to finance the remaining 20%.
The licence is regulated under the Moneylenders Act 1951 and Pawnbrokers Act 1972, and does not involve BNM.
It is also worth mentioning that the ministry has already issued such licences to a few developers, like Sunway Bhd, prior to the official announcement.
6. Budget 2017: Just eye candy?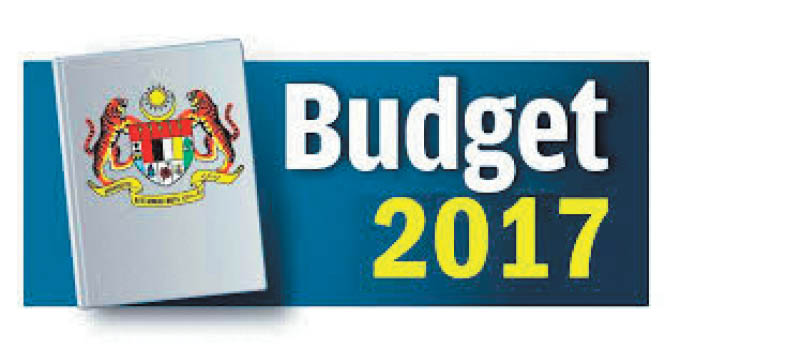 When October, the time for Budget 2017 to be tabled, came, industry players were hoping for some incentives or new measures to stimulate the property market, including reviving the developer interest bearing scheme. However, Budget 2017 turned out to be a "no show" for many in the real estate fraternity. Nevertheless, there were notable new schemes focused on affordable homes, and to help first-time homebuyers and the young working group own homes. Among them were:
• Stamp duty exemption doubled to 100% on instruments of transfer and housing loan instruments for properties valued up to RM300,000 and transacted between the period of Jan 1, 2017 and Dec 31, 2018.
Meanwhile, the stamp duty rate on transfer of real estate worth more than RM1 million will be up from 3% to 4% effective Jan 1, 2018.
• The introduction of a "step-up" end-financing scheme under the Perumahan Rakyat 1Malaysia (PR1MA) programme, in collaboration with BNM, the Employees Provident Fund (EPF) and four commercial banks. The loan amount is up to 100%. However, should one choose EPF as the facility, all other pre-retirement withdrawals under Account 2, such as medical and education withdrawals, will no longer be available until the PR1MA loan is fully settled.
• The government will build 10,000 houses in urban areas for rental to eligible youths with permanent jobs. They may rent up to a maximum of five years, at a below-market rate.
• The MyBeautiful New Home scheme was introduced especially for the B40 (bottom 40% of households with monthly income of RM3,900 and below) group, with an allocation of RM200 million. At the initial stage, a total of 5,000 units will be built with prices ranging from RM40,000 to RM50,000 per unit. The Government will finance RM20,000, while the remaining will be paid as instalments by each owner.
• Government-linked companies and PR1MA to get vacant land in strategic locations to build more than 30,000 houses. These will be sold at prices from RM150,000 to RM300,000.
7. EcoWorld partners GuocoLand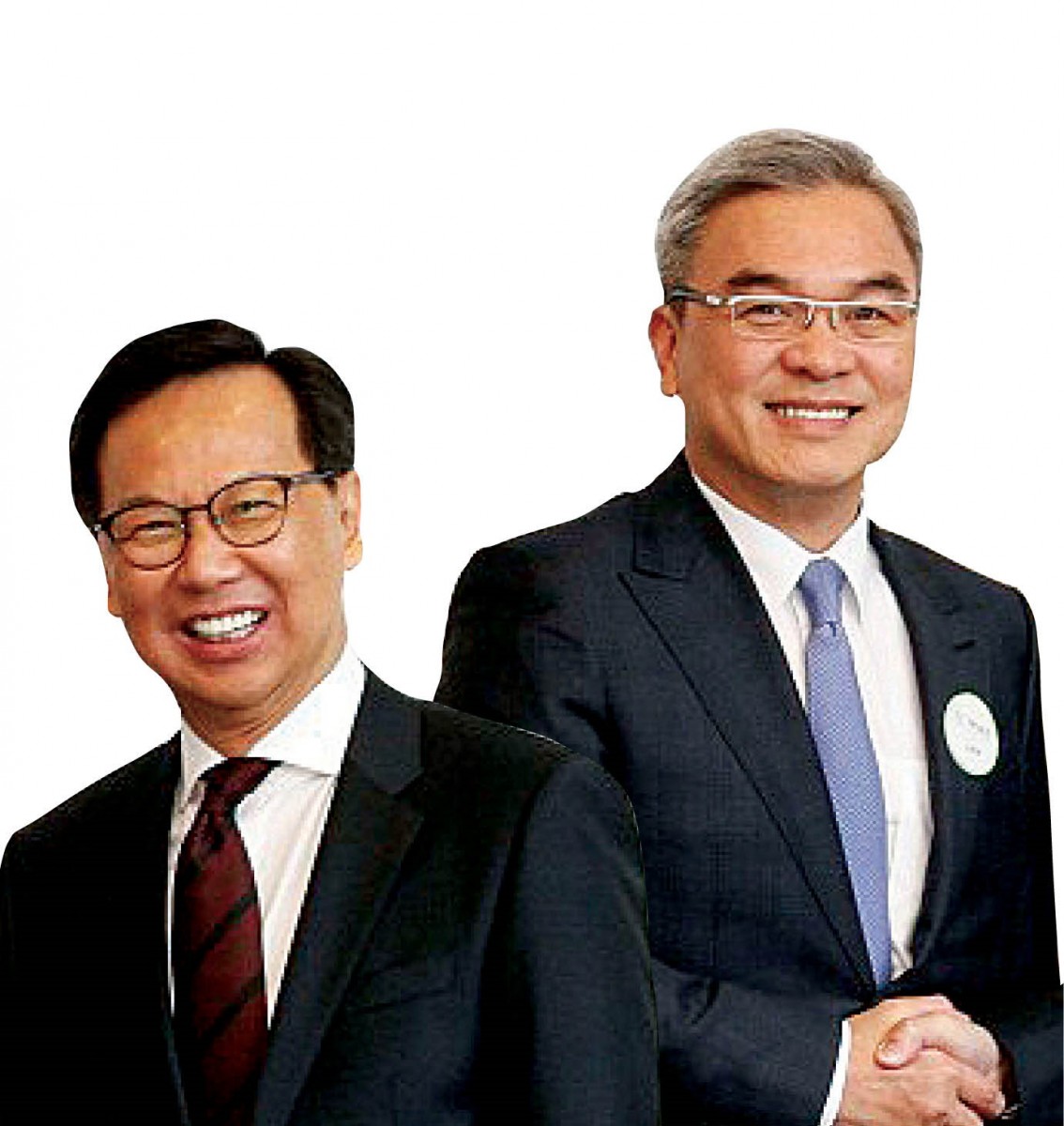 Towards the end of 2016, there were some rather exciting corporate developments. One that made everyone sit up was Eco World Development Group Bhd's (EW Bhd) strategic partnership with GuocoLand Ltd, a member of Hong Leong Group, for Eco World International Bhd's (EWI) upcoming initial public offering on Bursa Malaysia Securities Bhd in 1Q2017.
Under the strategic partnership formed in October, GuocoLand will subscribe to a 27% stake in EWI's proposed listing, equivalent to the stake which will be owned by EW Bhd at the point of EWI's listing.
The aim is to raise more than RM2 billion to fund the development of four EWI projects — three in London, UK and one in Sydney, Australia, with an estimated total gross development value (GDV) of £2.4 billion (RM13.36 billion).
"On our own, we will never grow big in London and that's why we need GuocoLand. Property development is a financial game after all, where we need financial strength and GuocoLand is the perfect partner," chairman of EW Bhd and executive vice-chairman of EWI Tan Sri Liew Kee Sin had said.
Meanwhile, under the Shareholders Agreement, both parties have agreed that EWI will continue to focus on property developments beyond Malaysia while EW Bhd will focus on property developments in Malaysia.
8. Desmond Lim is now WCT's largest shareholder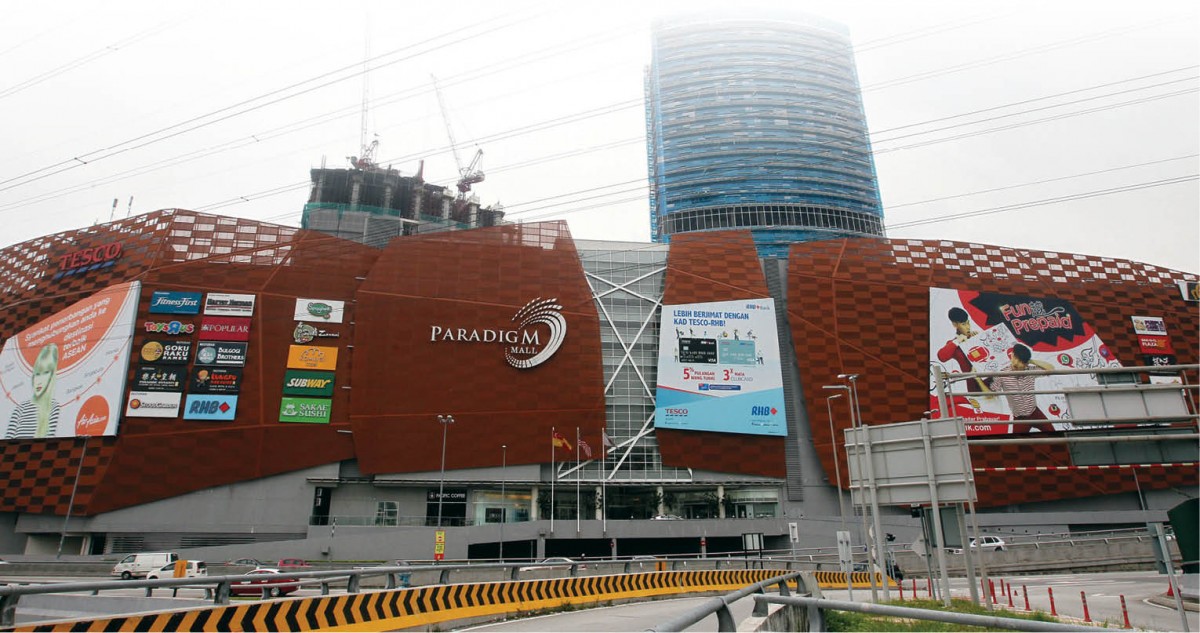 Another major corporate move that made the front page was Tan Sri Desmond Lim Siew Choon's emergence as WCT Holdings Bhd's biggest shareholder.
He had bought a 19.67% stake for an undisclosed sum via Dominion Nexus Sdn Bhd from WCT Capital Sdn Bhd, the private vehicle of WCT Holdings' co-founder and managing director Peter Taing Kim Hwa. The acquisition in November resulted in Lim, who is the executive chairman of Malton Bhd, being appointed as executive chairman of WCT Holdings with immediate effect.
From Jan 2, 2017, Lim will relinquish his current position in Malton and assume the position of non-independent non-executive chairman. Lim is also the man behind the Pavilion Group as well as the chairman and executive director of Pavilion Real Estate Investment Trust (Pavilion REIT) Management Sdn Bhd, the manager of Pavilion REIT.
Meanwhile, Taing has resigned as managing director since he has ceased to be a substantial shareholder in the group. Analysts predicted that the stake disposal by the controlling shareholders could possibly see changes in key management and business direction.
9. Bring on the lux! Notable high-end projects of 2016
While it may have been a challenging year for those in the real estate fraternity, there were a few brave ones who went ahead to introduce or launch several luxury projects, banking on their reputation and deeper pockets.
Among the new high-end projects were:
Eco Grandeur and Eco Business Park V by EcoWorld and EPF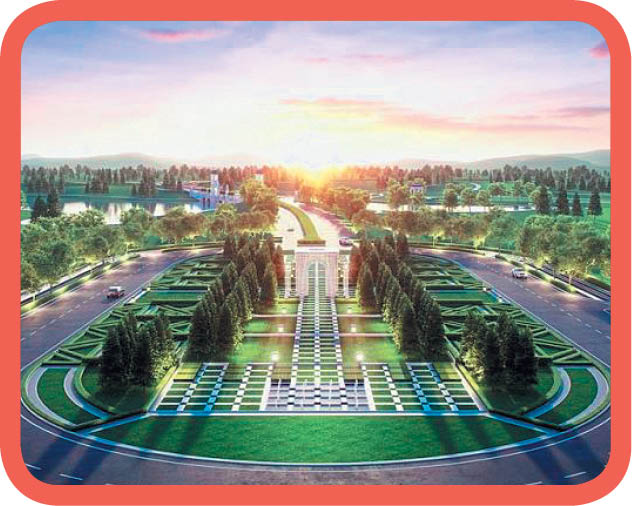 Besides Bukit Bintang City Centre, Eco World Development Group Bhd (EcoWorld) and EPF are also jointly developing a new township, Eco Grandeur and Eco Business Park V, in Kuala Selangor.
Eco Grandeur and Eco Business Park V have a combined GDV of RM15 billion and will be developed on a 2,198.4- acre leasehold site in Kuala Selangor.
Eco Grandeur's first terraced house launch in September has received a strong take-up of 81% in about three months while Eco Business Park V will be launched in 2017.
Eaton Residences by GSH Corp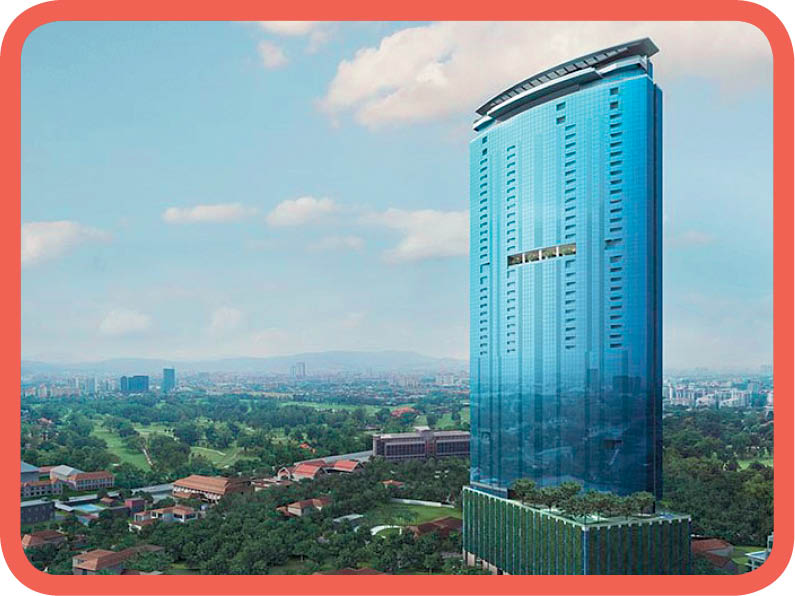 Singapore-listed GSH Corp launched the first phase of its Eaton Residences in Jalan Kia Peng, KL on Sept 20. The size of the 1- to 4-bedroom units range from 635 sq ft to 2,874 sq ft. Penthouses are from 2,271 sq ft to 2,982 sq ft. Prices start from RM1.14 million (S$370,000) for a 1-bedroom unit to RM4.19 million for a penthouse. There are a total of 632 units in the single 52-storey tower.
M101 SkyWheel by M101 Holdings Sdn Bhd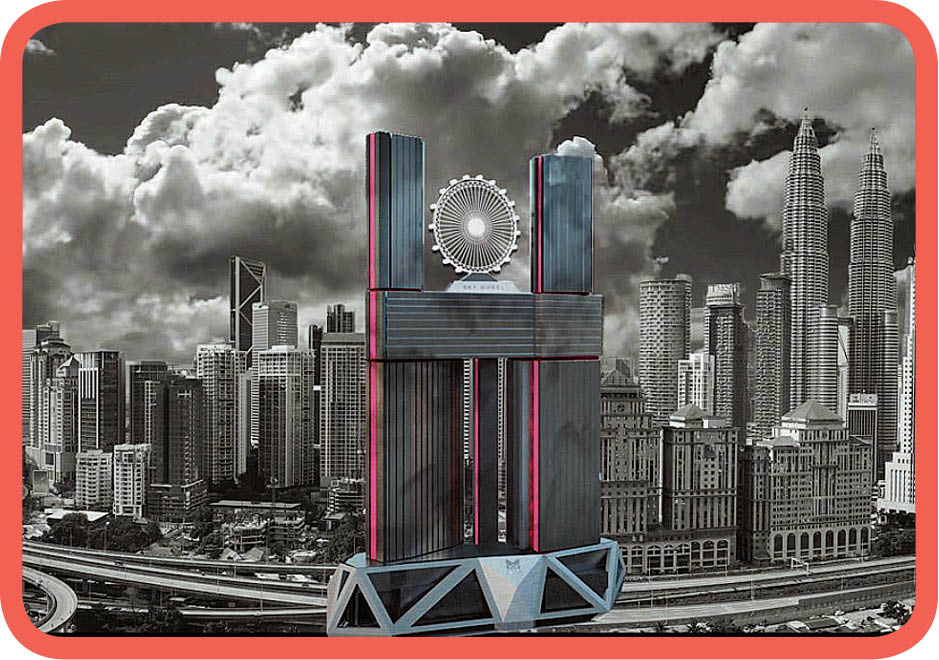 The integrated development comprises two 78-storey towers and a Ferris wheel, yes you read right, of 60m in diameter to be built on the 52nd floor in between the two towers.
M101 SkyWheel will feature 1,200 Small-office Flexible-office (SoFo) units, a SkyMall that extends from the 48th to the 52nd level offering over 200,000 sq ft of retail space, serviced suites and Asia's first Planet Hollywood Hotel.
The SoFo units will have built-ups between 400 sq ft and 800 sq ft with estimated selling prices ranging from RM1,200 psf to RM1,500 psf. The developer is looking to launch the SoFo units next year.
Stonor 3 by Tan & Tan Developments Bhd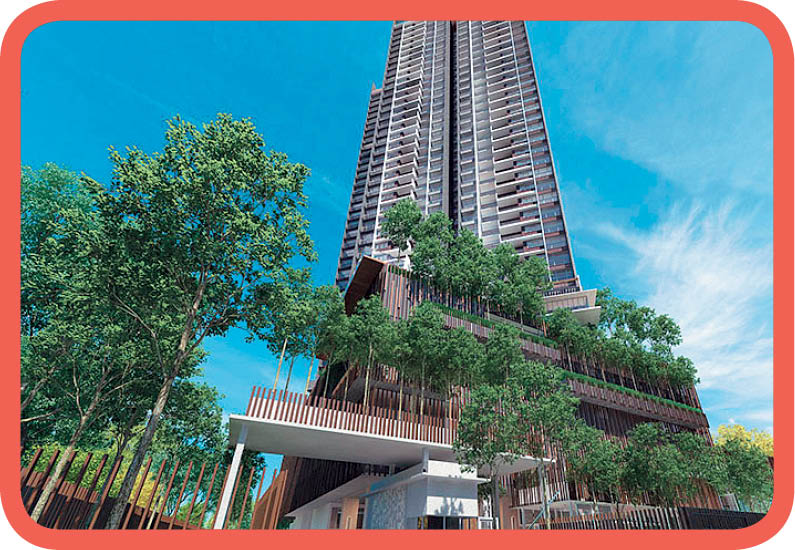 Jointly developed by Tan & Tan Developments and Japan's Mitsubishi Jisho Residence, Stonor 3 is located on a 1.48-acre freehold site along Lorong Stonor in the KL city centre. It has a GDV of RM650 million. Stonor 3 is a 41-storey project comprising 400 units with five layouts ranging from 649 sq ft to 1,232 sq ft and priced between RM1.1 million and RM2.1 million.
Setia Sky Seputeh by S P Setia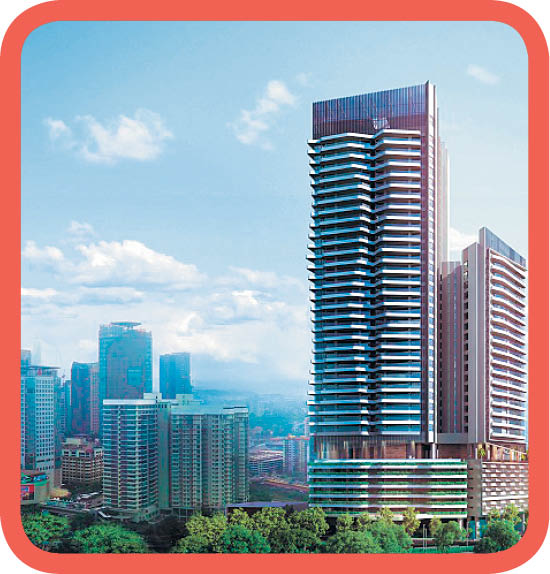 S P Setia Bhd launched luxury condominium project Setia Sky Seputeh in Taman Seputeh, KL consisting of two blocks housing 290 units. The project sits on a 4.8-acre freehold site and has an estimated GDV of RM950 million.
The average price per unit was from RM2.99 million to RM3.6 million, or about RM1,300 psf. Unit built-ups are large, ranging from 2,300 sq ft to 3,000 sq ft.
Owners get a minimum of three car park bays while owners of the bigger units will be given a maximum of five car park bays. Each unit will also have a private lift.
Aira Residence by Selangor Property Bhd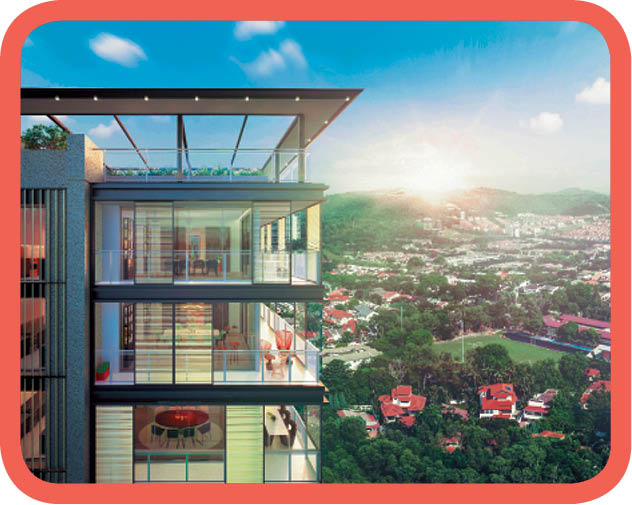 Selangor Properties Bhd launched its Aira Residence luxury condominium project on Jalan Batai, Damansara Heights in KL in October. Targeted at well-to-do locals, the 105 units of the 3-acre freehold project in Tower A with unit built-ups ranging from 2,679 sq ft to 7,730 sq ft are priced at RM1,700 psf and above.
10. To control or not to control? Penang's rent control policy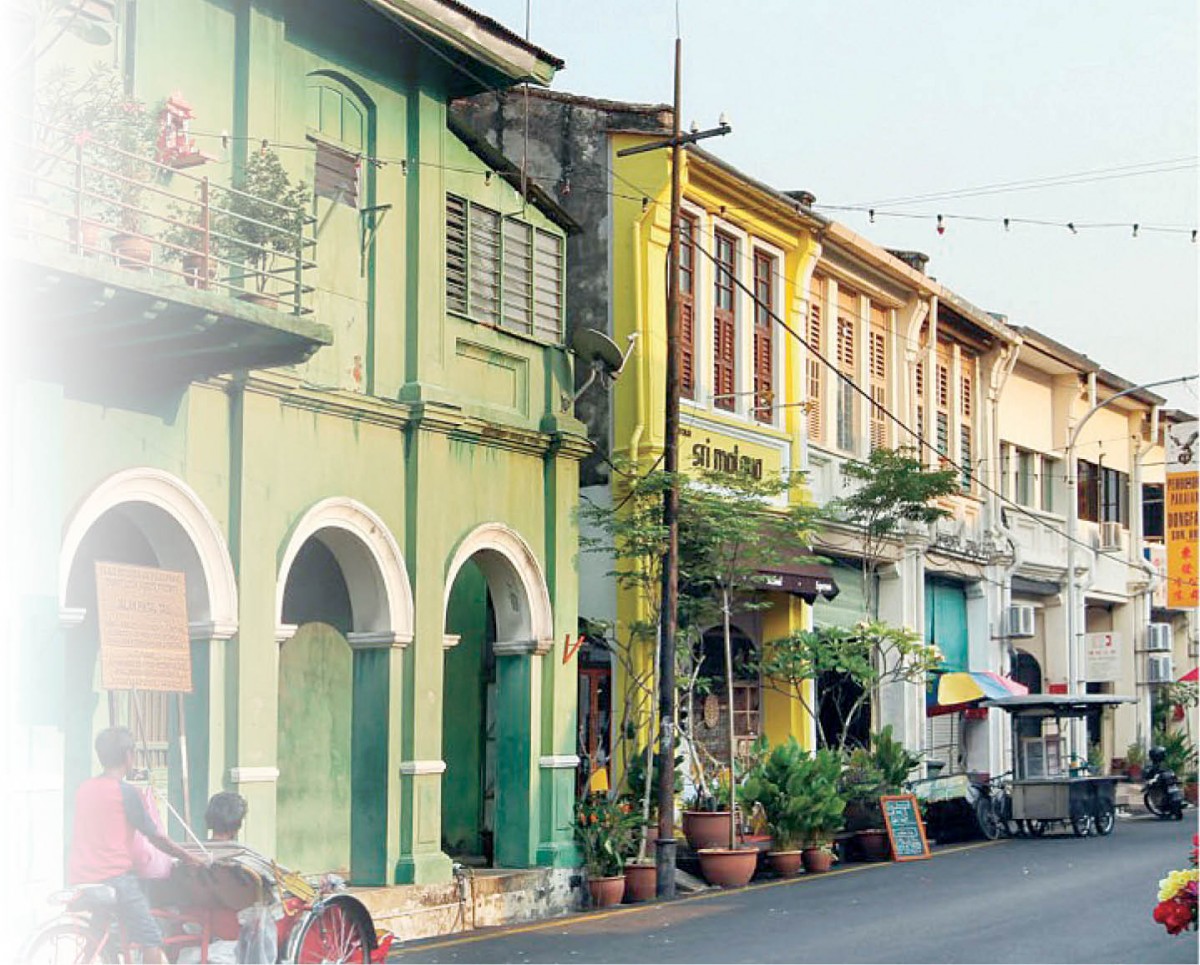 Over in Penang, the state government is looking to implement the Rent Control Enactment similar to the Rent Control Act which was repealed in 1997 by proposing a rent control policy for pre-war buildings in George Town following complaints from business operators in the George Town Unesco World Heritage Site over excessive rental hikes. This has received mixed response with those opposing insisting that the free market should be left as it is.
Penang chief minister Lim Guan Eng said that the state is mulling a cap on rental hikes in pre-war buildings to 20% over a period of four to five years, in contrast with more exorbitant hikes of 100% to 200% observed in recent times.
State Housing, Town and Country Planning Committee chairman Jagdeep Singh Deo has been assigned to facilitate the legal aspects of the policy, while senior state executive councillor Chow Kon Yeow will handle and engage with the public for their feedback.
In September, Jagdeep said the legal aspects on the rent control proposal have been approved at the state level. "We are engaging with the stakeholders to find out the number of people who are really affected by the increase in the rental rates. Remember, we are not saying that [the landlords] cannot increase rental rates, just that they cannot increase it exorbitantly."
"The state government needs to preserve the living heritage and ensure they do not leave just because they cannot afford to pay the rentals," Jagdeep added.
This story first appeared in TheEdgeProperty.com pullout on Dec 23, 2016, which comes with The Edge Financial Daily every Friday. Download TheEdgeProperty.com pullout here for free.