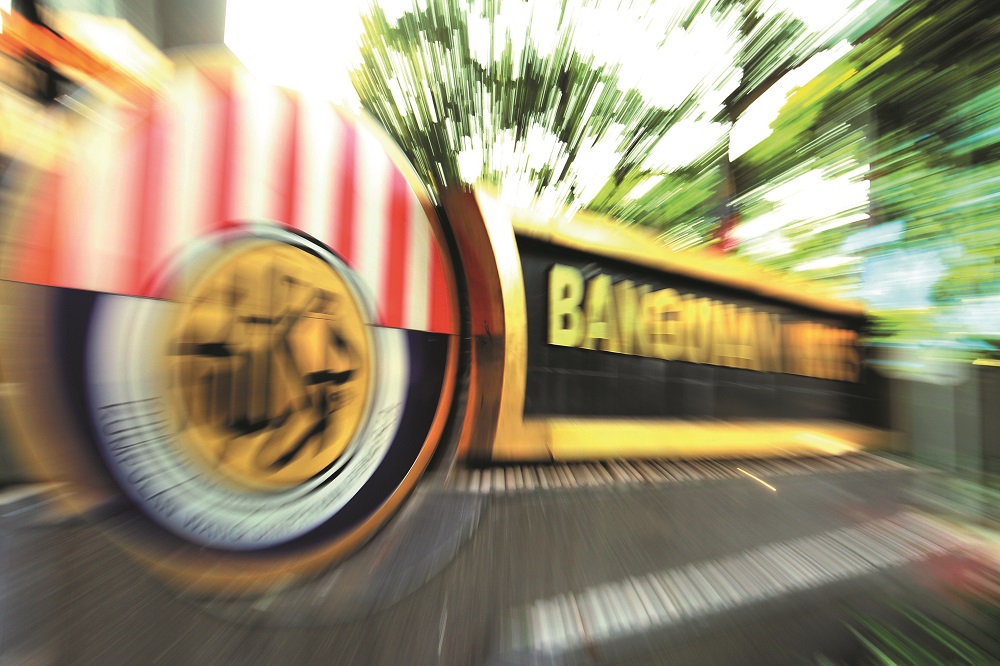 EMPLOYERS be forewarned! The proposed Employment Insurance Scheme (EIS) will be implemented soon pending final approval by the government. The proposal is contentious although the purpose is valid — to provide temporary financial assistance and opportunities for reskilling and upskilling retrenched workers.
This development is a big blow to employers who unanimously objected to the EIS on the grounds that it is not a feasible nor well-thought-out proposal.
Human Resources Minister Datuk Seri Richard Riot Jaem gave notice last month that the EIS, first proposed three years ago in Budget 2015, was ready to be submitted to the Cabinet for approval later this year.
Redundancy
The collective view is that although the EIS has its merits, there is a lot of redundancy, with clauses in it that overlap existing legislation that already provide protection for retrenched workers.
Malaysia has a comprehensive social safety net framework in place, provided through various government agencies and organisations. These include the Social Security Organisation (Socso), Employees Provident Fund (EPF), private health and accident insurance, pension schemes, Welfare Department assistance, Workmen Compensation Act 1952 and Ministry of Health protection insurance for foreign workers. Others include collective agreements (with severance payments for retrenched employees), the national minimum wage and Employment Termination and Lay-Off Benefits (ETLB) Regulations 1980, which provide severance payment for retrenched employees.
As it is, Malaysia can be proud of its social safety net, and it is only among 12 countries to provide ETLB as a statutory benefit. Our ETLB rates, moreover, are the fifth highest in the world.
Employers also find it untenable that even after the EIS is implemented, the ETLB will continue to operate. There cannot be two systems of social security protection running side by side at the same time.
Self-defeating
According to the EIS proposal, employers and employees are each required to contribute 0.25% of the median wage of RM1,800 every month to the fund. In the first year, an estimated RM734.4 million is expected to be collected per annum, based on the total of 6.8 million local employees.
It is self-defeating that the estimated annual operational cost to manage the EIS will eat up 25% — about RM183 million — of the total yearly collection. This is undoubtedly a very large sum.
The above cost projections were provided by the Ministry of Human Resources (MOHR) during deliberations with the Malaysian Employers Federation (MEF) and industry stakeholders.
By its own account, MOHR forecasts that the number of claimants in the first year of operations will range from 175,000 to 215,000. It means the EIS will surely start off facing financial difficulties and face a shortfall as the total payouts would amount to RM945 million (the sum total of RM1,800/2 x 6 months x 175,000 workers).
If the scheme is financially not viable, it will end up being bailed out by the government or employers/employees will be made to pay more the following year. Already projected to face a shortfall, how is the EIS going to fund retraining and reskilling programmes for retrenched workers?
When push comes to shove
The industry hopes to continue its discussions on the social security net with MOHR but it should be in the context of a wholesome review of labour legislation with a view of creating more flexibility on the rights of employers to hire and fire.
Pragmatically, MBAM feels that if the industry has no choice but to accept the EIS, then MOHR must ensure the following:
1. Some form of quid pro quo regarding the ease of hiring and firing employees.
2. The ETLB should be revoked.
3. Rebates should be given to good employers or a mechanism put in place to recover the unused contribution.
4. The EIS should be a tripartite contribution scheme involving employers, employees and the government.
It is pertinent to look at the EIS again as it will be unfair for good employers to bail out the bad ones as the percentage of recalcitrant employers is low (0.2%), apart from the concern that employees will now have to pay for their own protection when they didn't have to previously.
Interim E-card hailed
The latest move on the rehiring of illegal foreign workers is good news for the construction industry. The government is issuing enforcement cards, or E-cards, that will allow them to work temporarily while their application for legalisation is pending.
This stop-gap measure will help to overcome the shortage of workers, especially skilled workers, who are often the illegal ones.
MBAM feels the E-card application should be opened to all illegal workers, regardless of whether they are with or without employers, in all sectors. In this way, all illegal workers can be registered and those without employers should be given a time period to get hired or be deported.
This will also help in tracing the whereabouts of illegal workers and prevent them from job hopping. The application for rehiring should be made affordable, simple and fast, and be vetted by the Immigration Department without going through a third party.
In tandem with the E-card, the government should review the maximum age limit for hiring foreign workers and extend it to 55 instead of 45, while the maximum employment period should be increased to 10 years, or whichever comes first. At 45, most workers are at the peak of their careers and would possess sufficient skill and knowledge.
Lastly, employers should take note and seize the opportunity to apply for the E-cards to legalise their workers to avoid any legal implications later.
Foo Chek Lee is MBAM president and managing director of Pembinaan Mitrajaya Sdn Bhd.
This article first appeared in City & Country, a pullout of The Edge Malaysia Weekly, on Feb 20, 2017.
For more stories, download TheEdgeproperty.com pullout here for free.