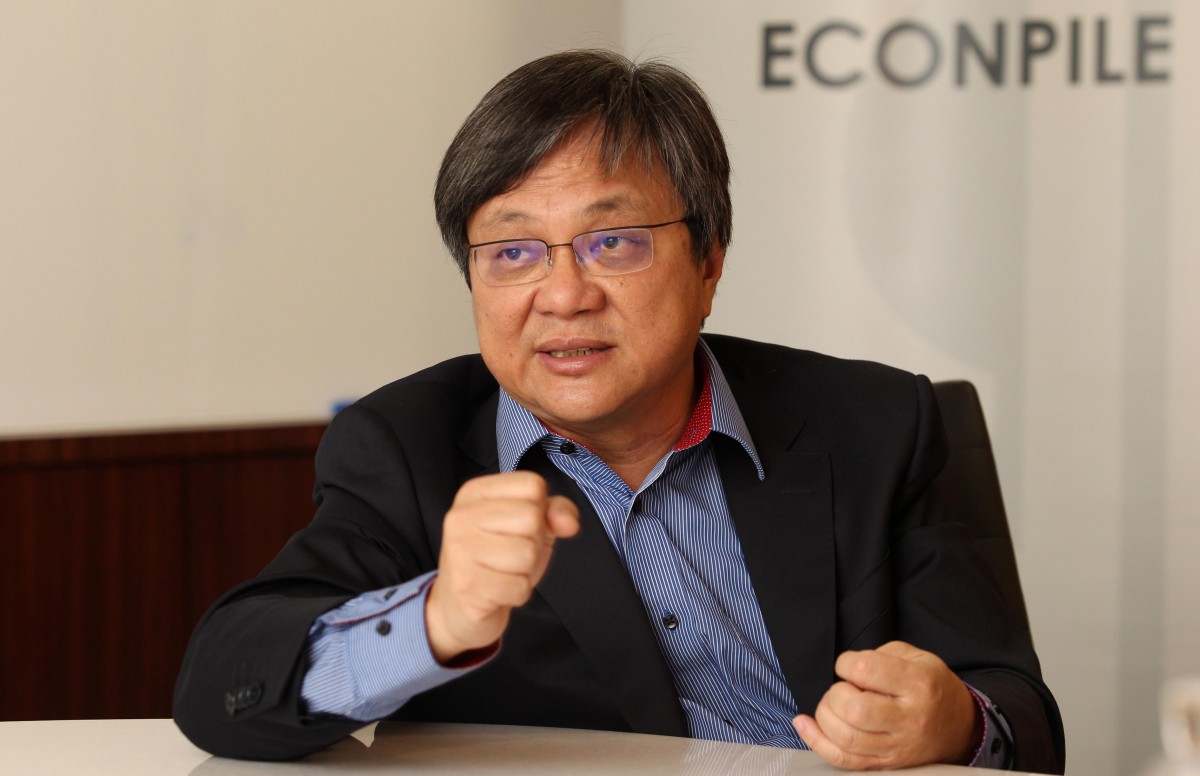 PETALING JAYA (Feb 22): Piling and foundation specialist Econpile Holdings Bhd (Econpile) has won a contract worth RM570.4 million to carry out piling and substructure works for Pavilion Damansara Heights.
Awarded by Domain Resources Sdn Bhd, the contract is the single-largest contract in Econpile's 30-year history as it eclipses the previous record contract win of RM280 million, according to a press release today.
The contract entails Econpile undertaking piling works and basement structure works for Pavilion Damansara Heights, which consists of a nine-block office, three-block serviced apartments on top of a four-storey retail podium with one-storey lower ground, and eight-storey basement.
Econpile executive director and group CEO Raymond Pang (pictured) said the latest contract win pushes the company's order book to a record-high of RM1.4 billion.
This is also the first time that the company's total outstanding order book exceeded the RM1 billion mark, he noted.
"We are invigorated by this new project, as it affirms Econpile's position firmly in the big league of the construction support services sector," he said.
He added that the contract is also a technically challenging undertaking, with the eight-level basement being among the deepest underground structures in Kuala Lumpur.
"As a provider of specialist services, we are proud to participate in iconic developments alongside the nation's rapid development."
Meanwhile, Econpile also announced its record quarterly performance for the quarter ended Dec 31, 2016 (FY2Q2017).
The company recorded net profit of RM21.4 million, an increase of 28.9% against RM16.6 million over the corresponding period of the previous financial year. Revenue registered RM147.9 million, rising 33.7% from RM110.6 million a year ago.
The record quarterly performance reflected the larger base of ongoing projects, alongside the company's expanded capabilities in piling and substructure works, said Pang.
Among the group's ongoing projects are works for the East Klang Valley Expressway, Oxley Tower, and Maju Kuala Lumpur.
For FY1H2017, revenue increased 23.8% to RM262 million from RM211.6 million previously.
Revenue contribution was dominated by the piling and foundation business segment from property development projects, amounting to RM241.8 million or 92.3% of total revenue, while the remainder came from piling and foundation works from infrastructure and other segments amounting to RM20.2 million or 7.7%.
Net profit rose 21.7% from RM31.1 million in FY1H2016 to RM37.8 million in FY1H2017. This is mainly the result of higher revenue generated in FY2Q2017.