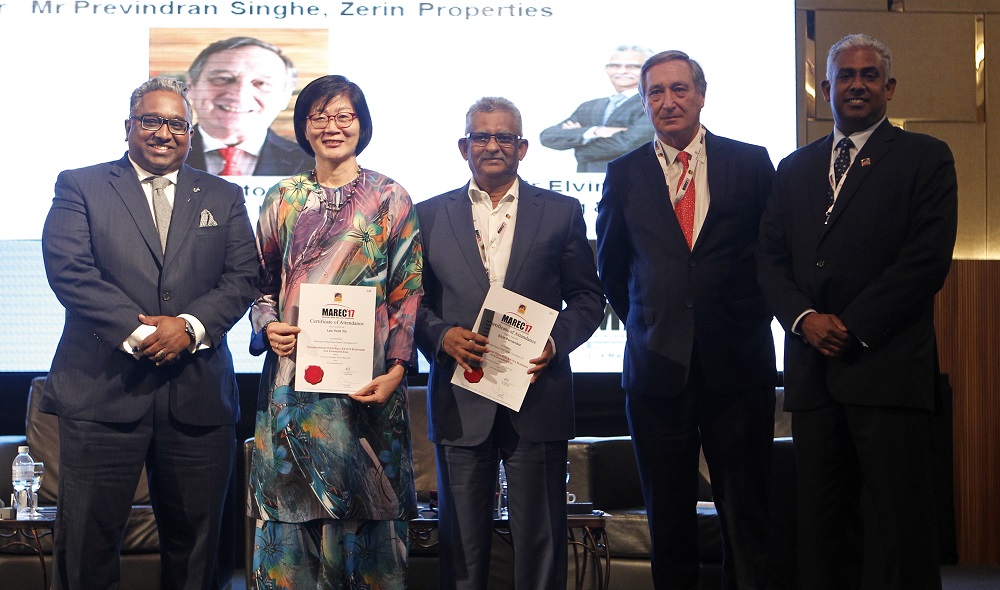 SHAH ALAM (March 3): There is a need for more statistics in the real estate industry so that the correct information can be conveyed to both sellers and buyers, said JLL Property Services (Malaysia) Sdn Bhd country head and managing director, Y Y Lau.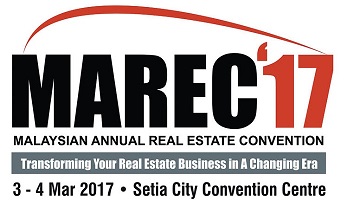 "Sometimes, clients ask me, what is the price differential for a building in Jalan Sultan Ismail and Jalan Ampang? We don't seem to be able to give them such information because we lack such statistics unlike if we were in Singapore," she shared at a forum discussing about the challenges faced by the local real estate industry when closing big deals.
Lau was one of the panellist on the Multi-Million Dollar Deal Forum at the two-day Malaysian Annual Real Estate Convention (MAREC'17) which begins today. Also on the panel were Savills Malaysia executive chairman Datuk Christopher Boyd and Khong & Jaafar Sdn Bhd managing director Elvin Fernandez. The session was moderated by Zerin Properties group CEO and founder Previndran Singhe.
To be successful in closing a large deal, one needs a good team. "It boils down to team work, to help analyse both the buyers' and sellers' wants and needs," Lau said.
Meanwhile, Boyd noted there is a need to convey clarity to the potential buyers about the property and the seller. "It is all about matchmaking the right sellers and buyers together."
"All these come with experience. Trust with clients is also built over time. There are simple things you learn along the way such as wording your appointment appropriately and making sure there is clarity between the buyers and sellers," he noted.
On the current soft market, Fernandez noted that there are still offices with good rental yield even though the market may be soft.
"Look out for those offices with long-term tenants and which can command decent rental yield," he said.
The two-day annual convention is organised by The Malaysian Institute of Estate Agents (MIEA). TheEdgeProperty.com is the media partner for the event