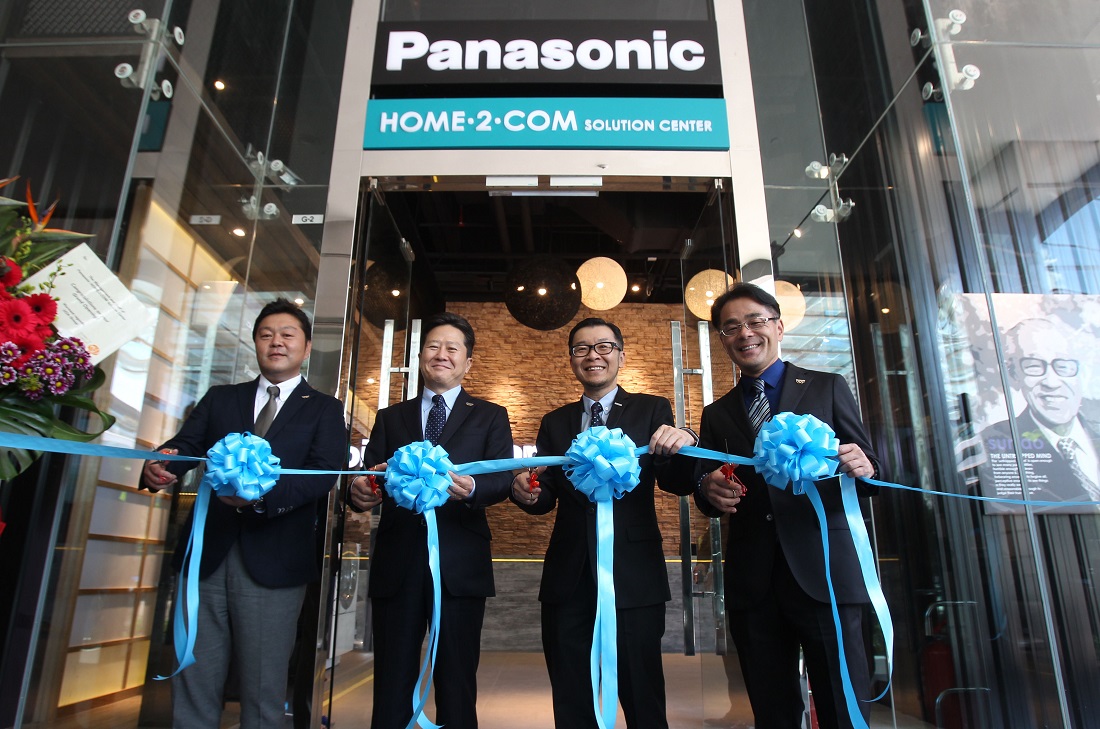 KUALA LUMPUR (March 22): Panasonic Malaysia Sdn Bhd has launched the first Home·2·Com Solution Centre in Southeast Asia today.
Located at Bangsar South through the support of UOA Group, the Home·2·Com Solution Centre serves as a platform in providing references and inspiration to various business-to-business-to-consumer (B2B2C) segments, showcasing various technologies suitable for application in the home as well as in town and commercial areas.
A comprehensive line-up of products and solutions in indoor air quality, energy and LED lighting, security, communications, professional audio/visual, smart solutions and lifestyle appliances are showcased at the solution centre.
"Malaysia has always been one of the most important and strategic countries for Panasonic. It is forecasted that Malaysia's gross domestic product growth rate will exceed 4% this year and its population will also grow by about 1% annually.
"Such growth has led to higher requirements for housing standards and better quality of life in Malaysia.
"Panasonic has the expertise and long history in providing solutions to both consumers and businesses, therefore we see Malaysia as the first key market to set up our very first integrated B2B2C solution showroom in Southeast Asia," said Panasonic Asia Pacific managing director Toru Nishida at the official launch of the Home·2·Com Solution Centre today.
Managing director of Panasonic Malaysia Cheng Chee Chung said the opening of the new solution centre is to cater to the B2B2C segment the company has been actively engaging with.
"Our sales for FY2015 stood at RM1.6 billion where B2B2C contributed 10%. We hope that by 2020, B2B2C will contribute over 20% to the group's revenue," he said.
Among the core targeted visitors to the solution centre would be property developers, consultants, architects and designers, hoteliers, project managers, building and facilities managers as well as city councils.
"We don't foresee any challenge reaching out to developers, our relationship is very good with them. The challenge is introducing smart homes to Malaysians," added Cheng.
"So, we have to do this step by step by identifying what are their priorities and we are also making steps to collaborate with property developers," he said.