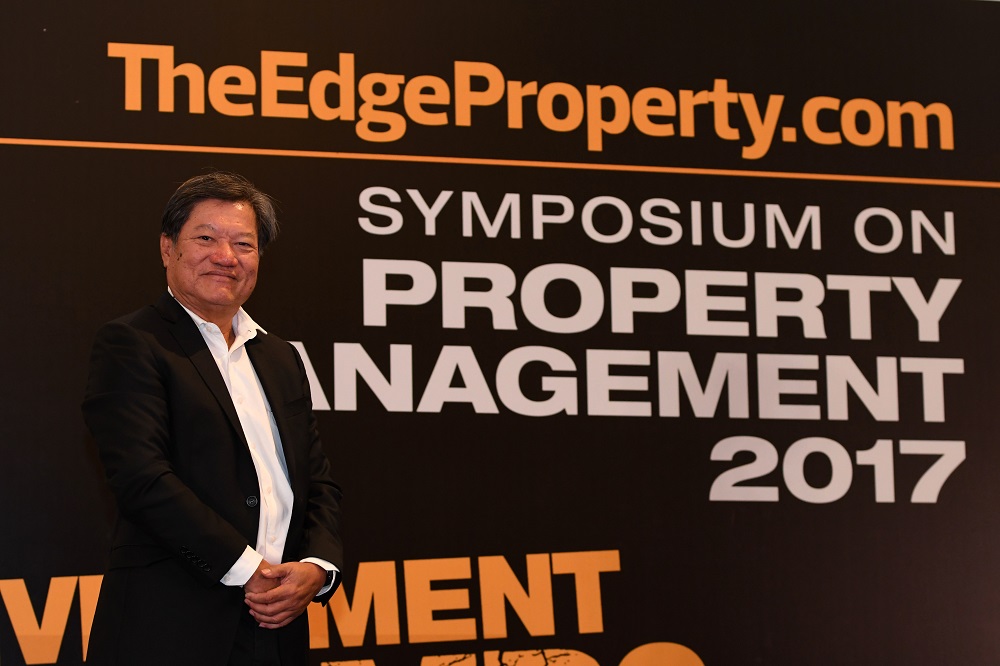 PETALING JAYA (April 8): Building Management Association Malaysia (BMAM) president Tan Sri Eddy Chen believes design is key to the long-term upkeep of a property and in maintaining its value.
Speaking in his session titled "Is the devil in the building design?" at TheEdgeProperty.com Symposium on Property Management 2017 themed "Is your investment a time bomb?" today, Chen said design is more important than one imagines when it comes to property value.
"From the perspective of longer-term upkeep and maintenance, generally the issue of sustainability, it is indisputable that design indeed plays the key role. Poorly thought-out designs will inevitably lead to long-term cost and headaches to both tenant and owner in the final analysis impairment in value to the same," Chen noted.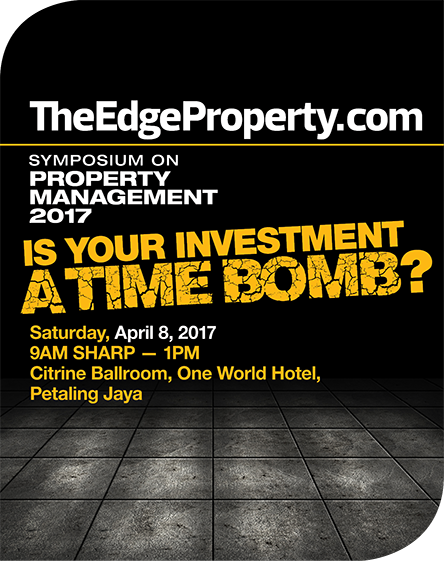 He said the philosophy of "having the end in mind" is very apt. "All designers should, before they even put ink on paper, revisit this thought, that you don't create a devil of the building."
Chen explained that the design will not impact the future value of the property, but the maintenance cost.
"The lousier the design, the increased likelihood to end up in higher maintenance, replacement and retrofitting costs. This will eat into the sinking funds. On the other hand, a well-designed building is likely to incur less maintenance cost and, hence, a value enhancement over the life of the building," he shared.
He cites an example that the direction of a house, for instance, could decide on the cost of energy.
"For example, if your house is facing west, your electricity bill might be higher because you may turn on the air-con more often than other units that are facing a different direction," Chen said.
He reckoned that a good property should have elements such as energy efficiency, good ventilation and natural lighting, and is also aesthetically pleasing and has good accessibility.
The symposium is organised by TheEdgeProperty.com with partners Nippon Paint Malaysia and Panasonic Malaysia. The supporting sponsor is Gamuda Land. It is also supported by The Edge Malaysia.
The full report on TheEdgeProperty.com Symposium on Property Management 2017 will be published in the April 14 issue of TheEdgeProperty.com pullout which is available free for download at www.theedgeproperty.com.