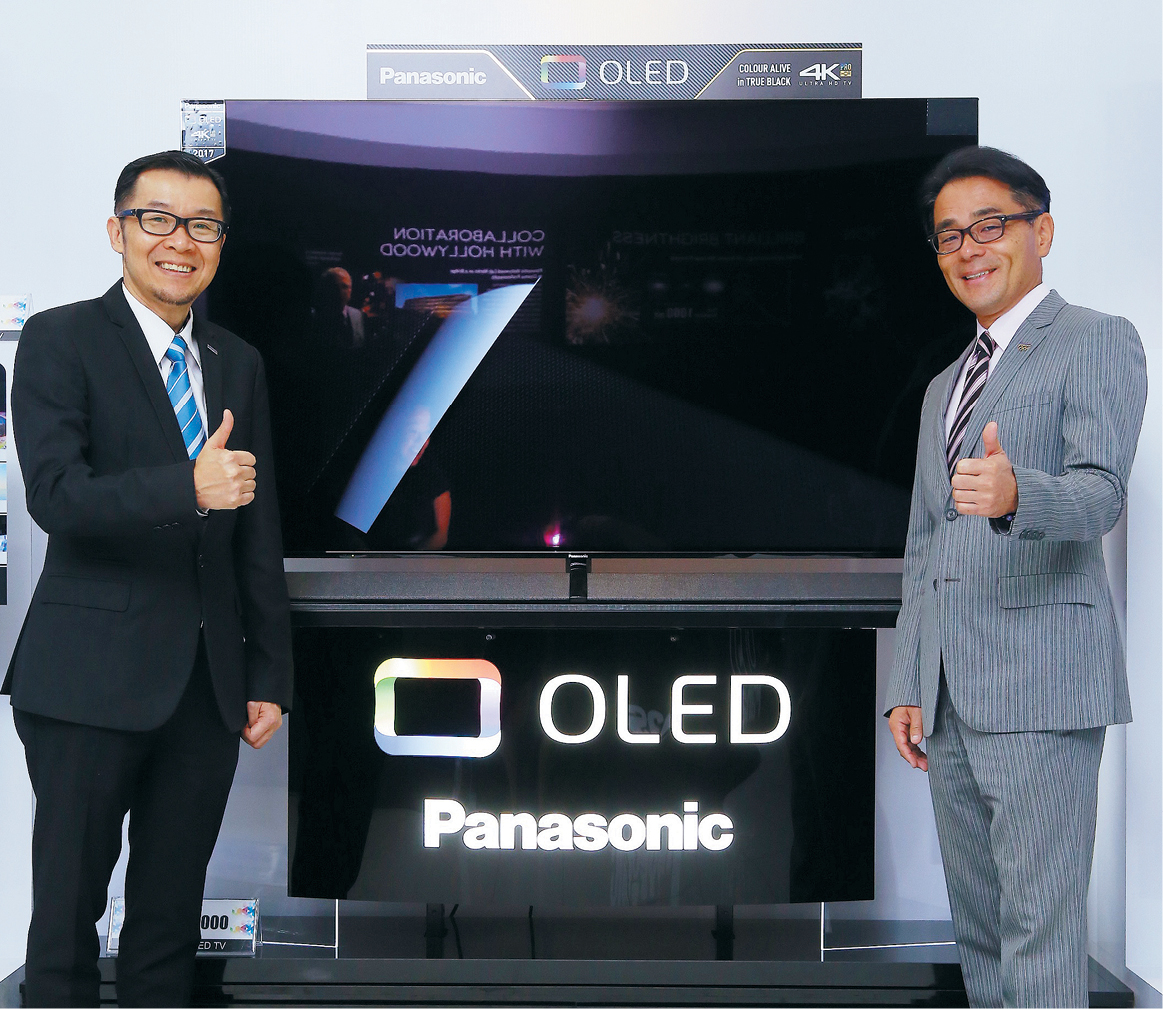 Panasonic Malaysia has come up with even more choices for those looking to fit out their homes with the latest home entertainment and network systems.
"With the introduction of this new line-up of Home Entertainment and Home Network Systems, we would like to give our consumers more options to choose from," said Panasonic Malaysia managing director Cheng Chee Chung in a press statement following the recent launch of the new systems.
Panasonic Home Entertainment covers all home entertainment devices, from high definition TVs to speakers and players, aimed at providing users with superior picture and sound quality in devices that boast sophisticated, sleek and convenient designs.
The new line-up includes Panasonic's latest 4K Pro HDR OLED TV, the EZ1000, which unlocks the full potential of Panasonic's latest OLED screen technology for deeper blacks and more accurate colours.
The EZ1000 is complemented by the new 4K Pro HDR TVs including 4K UHD and Full HD models, as well as the latest generation LED TV series including the EX750, EX600, ES630, and ES500/ES501.
Meanwhile, the Panasonic Ultra HD Blu-ray Player renders fine details thanks to their high 4K resolution. "This provides lifelike depth effects and vivid colours through high contrast between dark and light areas, and always displays sharp and beautiful images enhanced by smooth motion," said the company.
As for its audio system, the Urban Audio Series has three new speakers: the SC-UA7, SC-UX100 and SC-UA3. Each speaker provides expansive, smooth, interference-free sound in a stylish design that fits easily into any room.
On the other hand, the Panasonic Home Network System is a line-up of four sleek safety monitoring and automation packages to protect your home. This range of clever devices and kits allows users to remotely activate electrical appliances around the home, and monitor from inside and out.
"Users will be able to easily sync and expand the security system to their homes and connect indoor and outdoor cameras, digital cordless handsets, and other devices including smart plugs, motion sensors and window/door sensors."
This story first appeared in TheEdgeProperty.com pullout on June 30, 2017. Download TheEdgeProperty.com pullout here for free.