PRG teams up with Greenland Group
PRG teams up with Greenland Group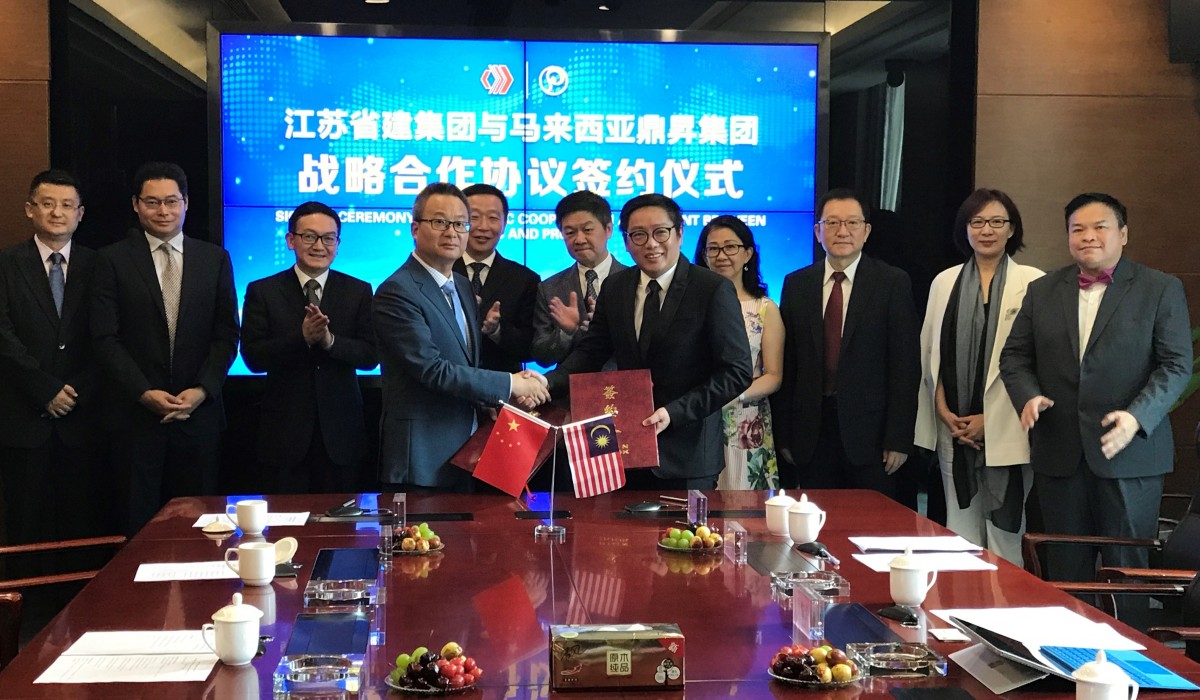 PETALING JAYA (July 17): PRG Holdings Bhd has entered into a strategic cooperation agreement with China's Jiangsu Provincial Construction Group Co Ltd (JPC) to jointly undertake infrastructure, property and construction activities in Malaysia and internationally.
According to the agreement, PRG will source for infrastructure, construction, project financing and property development projects, while JPC will invest, finance and be responsible to build, complete and comply with the terms and conditions of projects or contract works procured by PRG.
JPC is a member of the Greenland Group. It has completed more than 10,000 construction projects, with an estimated 100 million sq m in construction projects and 10 million sq m in real estate developments to date.
JPC has 4,500 employees and businesses in more than 30 countries with an annual output value of nearly 30 billion yuan (approximately RM19 billion) and total assets of 15 billion yuan (approximately RM10 billion).
In a press release today, PRG group managing director Datuk Lua Choon Hann said: "Things are going to be exciting in PRG, and we are pleased that we have JPC on board, who shares our vision on this journey. Our partner, JPC, has an exemplary track record in the construction industry and PRG stands to leverage on its knowhow and resources to extract maximum value from the derivable synergy flow."
"The agreement is also in line with PRG Group's business model to form joint ventures with strategic partners that are experienced in property development and construction projects, fitting into the group's strategies and business capabilities. This corporate exercise will also provide a good opportunity to diversify the revenue stream of the group," he added.
Get More From EdgeProp.my