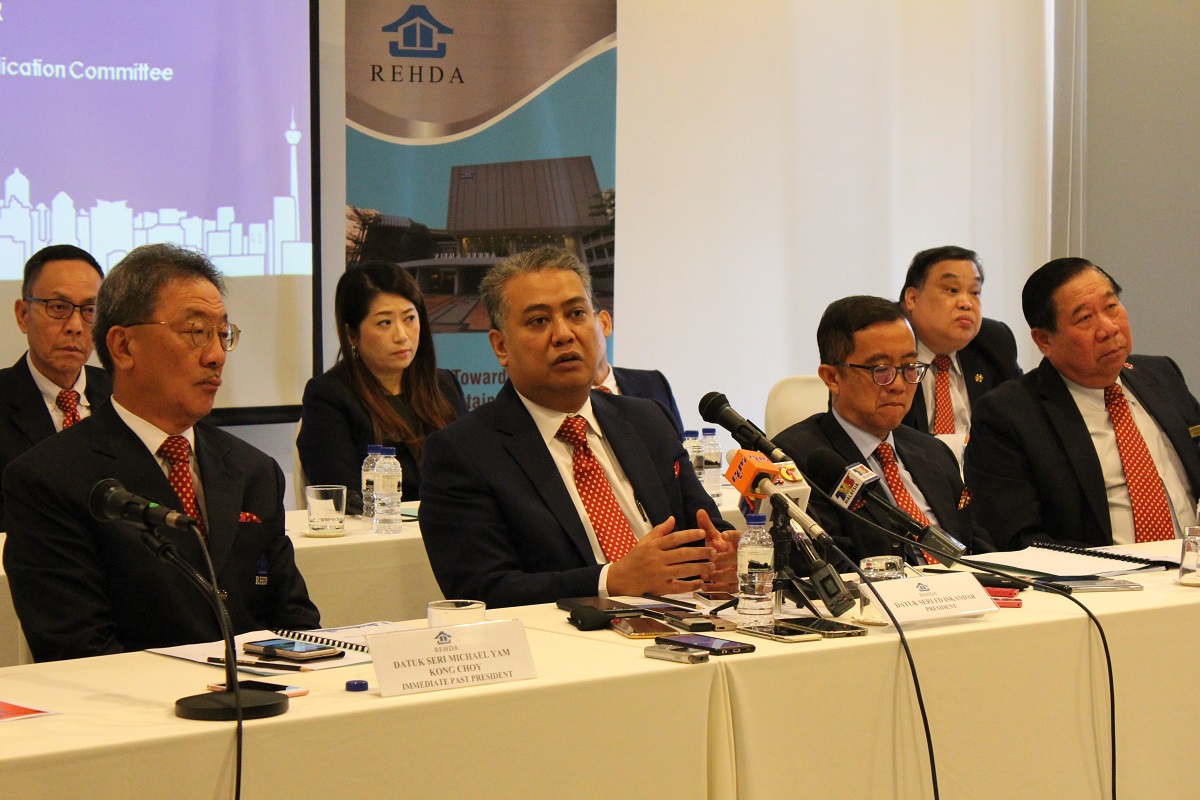 PETALING JAYA (Sept 20): To embrace the current challenging market conditions, more developers are assisting buyers with the 10% downpayment and are lower selling prices to boost sales, according to a recent survey by the Real Estate and Housing Developers' Association Malaysia (Rehda).
The assistance provided by the developers include rebates or marketing packages that allow buyers to defer their downpayments.
Rehda president Datuk Seri FD Iskandar Mohamed Mansor said the top three measures used by developers to push their sales are downpayment assistance, selling price review and enhancing product innovation as well as creativity.
* Rehda survey: Only 31% of developers launched new projects in 1H17
* Rehda: More govt incentives needed to encourage affordable housing projects
* Rehda: Most developers harbour pessimistic sales outlook
A total of 153 respondents have participated in the Rehda property industry survey 1H17 and market outlook for 2H17/1H18.
"Seventy-three per cent of the respondents are facing buyers with end-financing problems. Surprisingly, 52% of the respondents who saw the potential buyers being rejected by banks are those purchasing property below RM500,000," he noted.
For properties selling between RM500,001 and RM700,00, 22% of respondents said most of their buyers faced loan rejection issue in this category.
As for properties priced above RM700,001, 26% of the respondents saw purchasers having difficulties in securing home loans.
"Not only is it harder to obtain the housing loan, the loan approval time also takes longer than before. Currently, property buyers need around 60 to 90 days to get their loans approved, unlike within 30 days three years ago," said FD Iskandar.
He noted that developers are having more realistic expectations in sales performance as they anticipate it will take a longer time to conclude deals.
The general weak sentiment has also led to decreasing property supply, as the survey showed that the planned supply in 1H2017 was 21,899 properties, but actual supply over the same period was just 9,089 units.
"There is a big discrepancy between projected supply and actual supply. This is also reflected in market conditions, end-financing issues and the challenging business environment," said FD Iskandar.
The survey also showed that the actual supply has dropped 32% to 9,089 units as compared to 13,276 units in 2H2016.
Meanwhile, FD Iskandar also noted that end-financing issues and unreleased bumiputera quota units have also kept units high, at above 70% since 1H2016.
Seventy-two per cent of respondents said they have properties that remain unsold after completion over the last three years, with 46 respondents revealing that they are holding over 30% of the unsold units.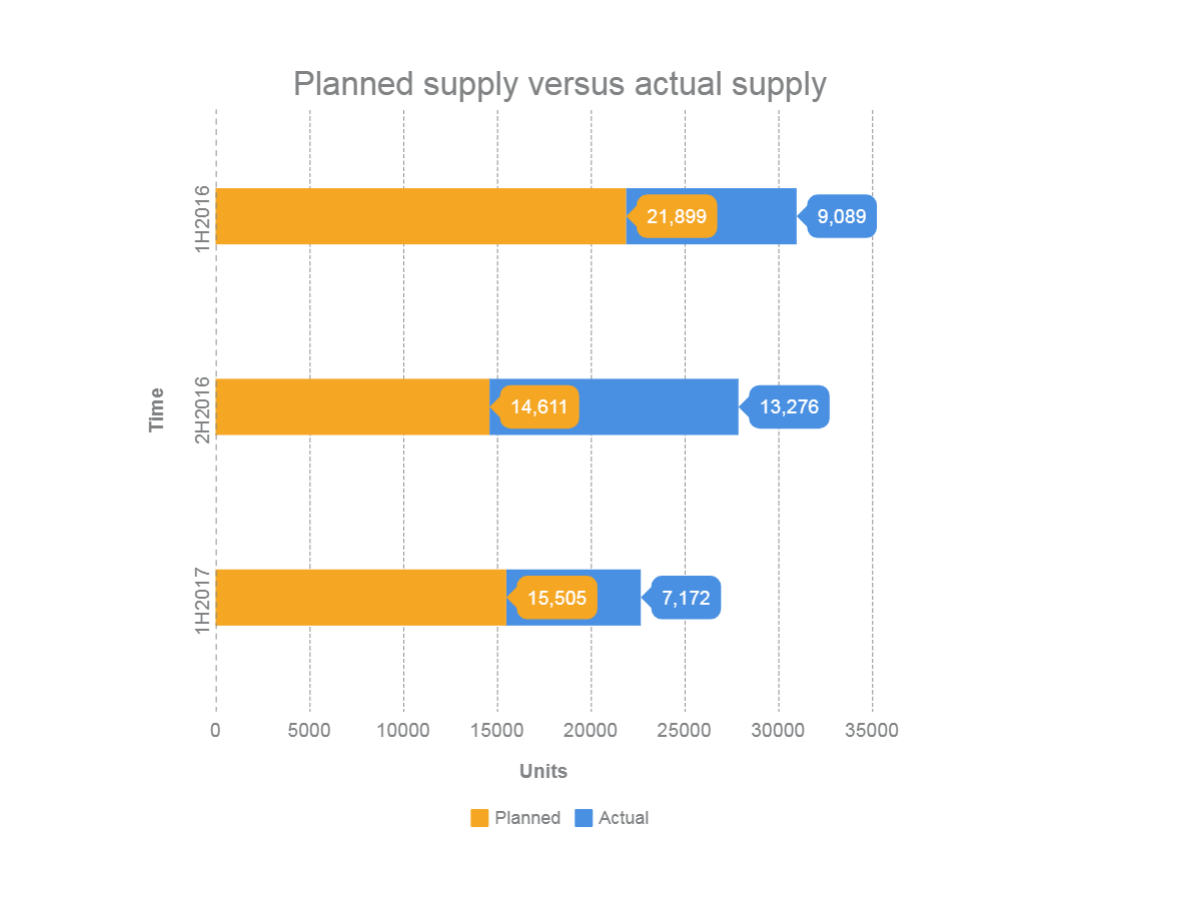 (Source: Rehda, EdgeProp.my)