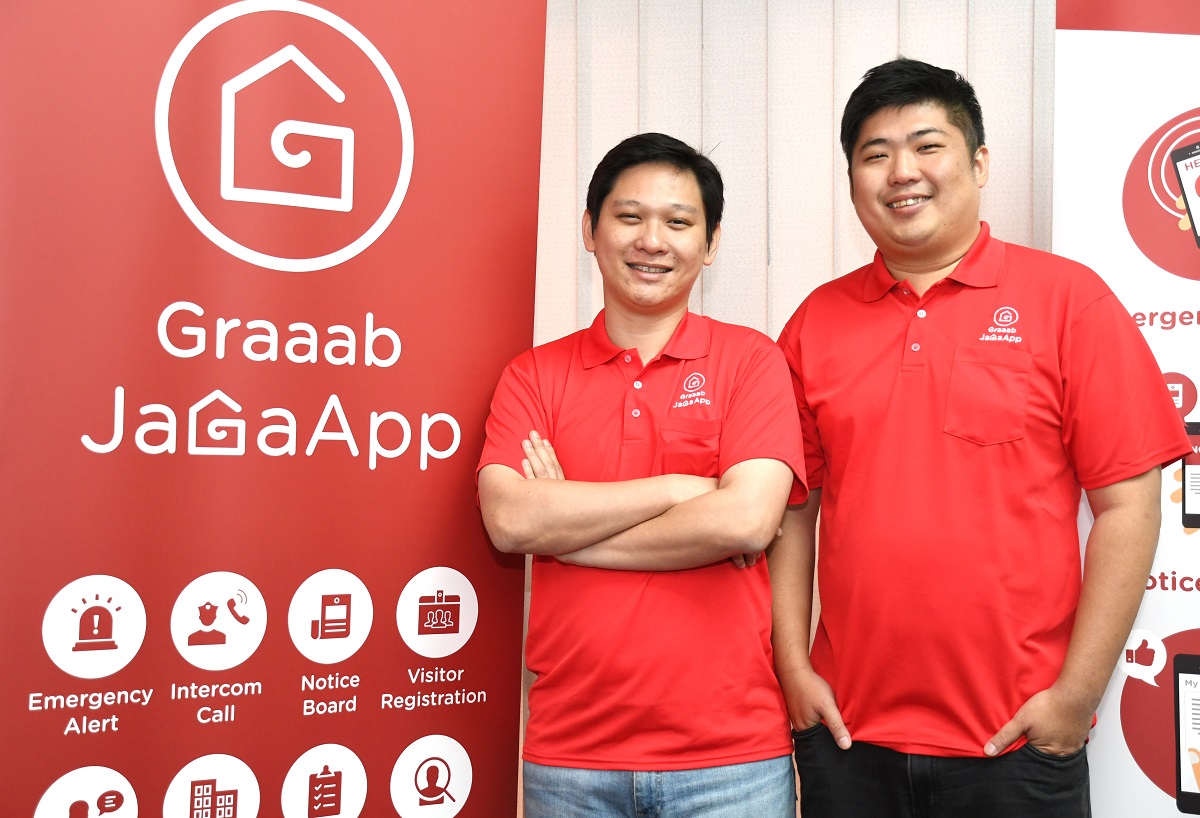 PETALING JAYA (Oct 13): Red Ideas Holdings Bhd, which developed the property management app Graaab JaGaApp, has applied to list on the Bursa Malaysia Leading Entrepreneur Accelerator Platform (LEAP) market, its founders and directors David Foo and Ignatius Ho shared with EdgeProp.my.
The company has submitted the necessary documents to list and aims to raise RM7 million.
After overcoming numerous hurdles, including being cheated twice by their outsourced coders, the app was finally introduced to the public in the middle of last year on Apple AppStore and Google Play following a three-year gestation period.
To date, over 100 "communities", or housing estates, apartments and condos across the Klang Valley, Johor Bahru and Melaka — which comprises 98% of the app's portfolio — use the mobile app.
They are aiming to have 500 communities using their app within the next two years.
"In the Klang Valley, one of the developers we are working with is IJM Land Bhd, where the residents living in their homes in their Bandar Rimbayu township near Kota Kemuning will be utilising our mobile app. We are also currently working with them on other projects in Malaysia," Ho shared.
Currently, the app costs property managers RM600 monthly per community, and as long as the managers pay the fees, residents may use the app for free, he added.
The app has an emergency alert where residents can notify family members, friends and the security guard at the press of a phone button.
When the emergency button is pressed, the guard automatically will receive the alert and will immediately know which unit the alert came from.
There is also a "Call Your Guards" button, which replaces the traditional point-to-point cabled system enabling your calls to come directly to your mobile phone.
For example, if a guard is making his rounds and notices that the gate is open or something looks amiss, he will immediately ring the resident up. Residents can put up to 10 numbers in the system so that the guards have alternatives if the resident does not pick up.
Other key elements of the app include a real-time notice board, visitor pre-registration, a channel to offer feedback to the property managers, facility booking system and forms to request things such as access cards, renovation permission and businesses chosen by the community.
Ho and Foo are also collaborating with companies such as Allianz Insurance, Nippon Paint Malaysia and laundry operator Pressto to serve residents.
"For example, if you are going for a holiday and you need to buy home insurance, you can just buy one with Allianz Insurance via the app. Need to paint your house? No problem, Nippon Paint Malaysia can come over to your house, give you a consultation and quotation for the paint job and paint your room for you. We are constantly working to see what other providers we can bring in," Ho shared.
There are plans to expand regionally, although nothing has been firmed up yet, according to the founders.