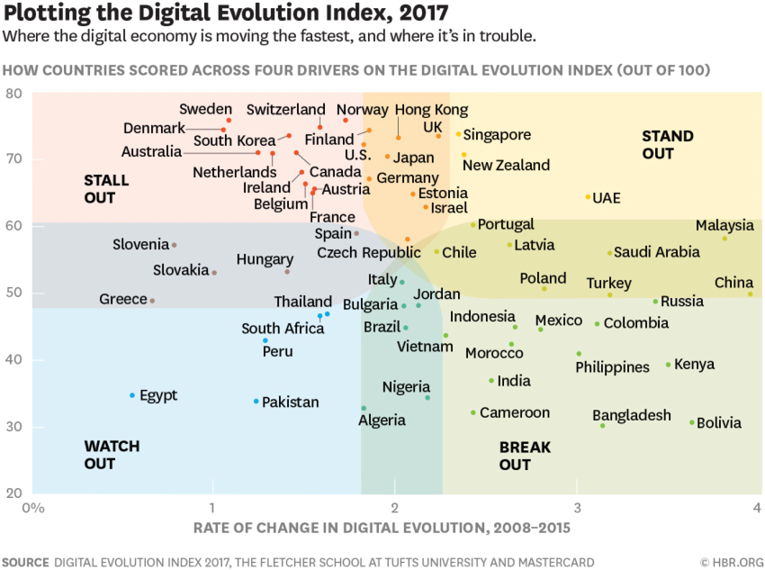 The digital era's Internet of Things (IoT) is on everyone's lips. However, how many of us really understand what IoT is and its influence in everyday life now and in the future?
According to Panasonic Malaysia strategic B2B development general manager Tan Chee Hon, IoT is a simple yet flexible concept that aims to enhance the quality of work, live and play.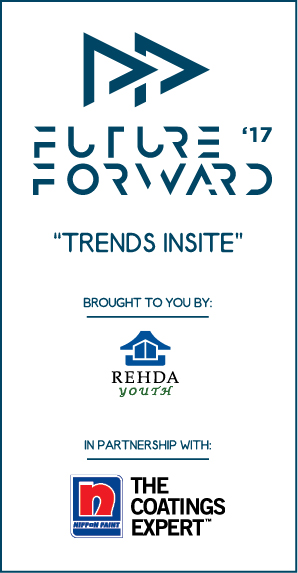 "IoT is about connecting people with people or things through the internet. It improves connectivity between people and people, people and machine, and machine and machine," explained Tan in his talk titled "Internet of Things (IoT) Perspective of a People's Company" in the Future Forward Forum 2017 held on Sept 7.
Themed "Trends: Insite", the forum was organised by Rehda Youth, the youth division of the Real Estate and Housing Developers' Association Malaysia, in partnership with Nippon Paint Malaysia. EdgeProp.my was the official media partner of the forum.
"With the connecting activity, we can collect data and these data are the fundamentals and root of the mushrooming social media, e-commerce, applications, analytics and automation, which are the tools to enhance our social experience and speed of doing business and communication," Tan said.
The widespread use of broadband technology today has spurred the growth of IoT.
"In many parts of the world, broadband and Long-term Evolution (LTE) services are widely available. We also have high diffusion rate of the internet today and, most importantly, people are already very adapted to high internet usage in their daily lives. I would think that now is the perfect storm for IoT," he shared.
Furthermore, the incredible penetration of smart devices, the much-improved IT literacy in society with lives intertwined via social network, the mushrooming of digital entrepreneurs and as more connected devices become smaller, more affordable and advanced, all these are contributing to the growth of IoT.
However, Tan believes the potential of IoT has not yet been fully unlocked.
The current common IoT in use are: smart devices, security cameras, video intercom, HD video conference, connected AV and home network systems. But IoT can do more, he added.
Future IoT for everyday life
"As a consumer electronics company, we invent various technologies for IoT as well. One of our 10-year R&D vision is IoT / Robotics, such as artificial intelligence, sensing and UI (user interface) and UX (user experience) design," Tan said.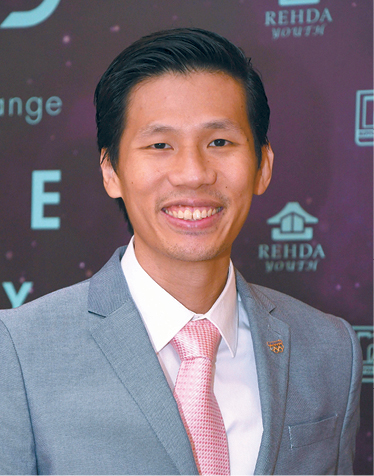 He pointed out a few innovative IoT technologies that aim to enhance future living and working quality, such as the wireless/batteryless switch, transparent screens, smart cooking, smart healthcare and interactive beauty mirror.
The wireless/batteryless switch enables simultaneous communication with multiple terminals by generating power and performing wireless actions with a single touch. "With this, you can, for example, make your computer, lamp, little fan and music turn on once you have sat on the chair. This IoT technology allows us to do less in our everyday action to create a smart life in the future," Tan said.
Meanwhile, transparent screens use transparent film, enabling video projection when affixed to glass. This system makes it possible to create new spaces by combining the video projected onto the glass and the scenery or objects behind the glass.
In the future, we will also see smarter and faster cooking with the invention of new smart cooking tools.
"The future home-cooking concept will be beyond what we have now — beyond the induction hobs or griddles, there will be built-in cookers on the dining table itself.
"The cooker only heats food, so it's enough to put food on a plate and then set it on the cooker. This suggests a new cooking experience, requiring no pot or frying pan, where delicious and freshly prepared flavour is maintained to the end," Tan shared.
In terms of healthcare, IoT technology can help create a smart bed where you can lie down and it will automatically display your vital signs, such as body temperature, heart rate, hydration level, sleeping cycle and more — all of which can be projected on the wall.
"Armed with that data, your room's sensors could then adjust the thermostat or maybe start up a humidifier if the air is too dry, adjust the light and colours in the room to a more fitting mood, and so on," he offered.
And then there is the interactive beauty mirror that takes your photo to point out wrinkles, redness, pores and even sun damage beneath the skin that's invisible to the naked eye. It does not need to end there. "It will then proceed to recommend products to correct every blemish. This offers future solutions for makeup stores and counters, so customers can buy the recommended products on the spot," Tan said.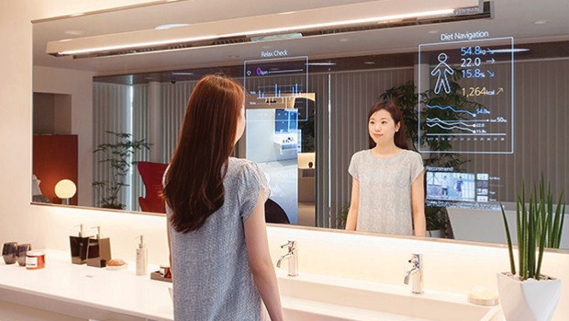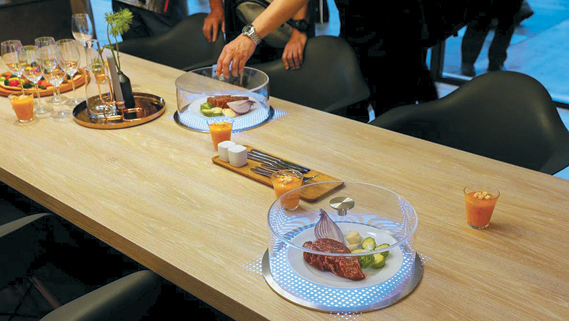 Malaysia's digital economy is moving fast
Citing the 2017 Plotting the Digital Evolution Index by The Fletcher School at Tufts University in the US and Mastercard, Tan said Malaysia is moving fast in digital economy.
"According to the index, Malaysia is one of those listed in the category of cities that are 'rapidly changing' [in terms of digital economy]. We are in the same category with China and Saudi Arabia," he said.
Meanwhile, countries in the "stand out" category are Singapore, New Zealand and the United Arab Emirates. Among countries that have minimal digital economy establishment are Colombia, Kenya, the Philippines, India and Indonesia.
"There are many challenges in establishing a digital economy. Some of the top reasons [for these challenges] involve data security, privacy and rights, as well as a fragmented understanding of IoT," said Tan.
There are many more issues to deal with when a country strives for digitisation, such as uncertainty in standards, unchartered policies in terms of support and reference, learning curves and digital divide, compatibility and longevity.
"IoT is not something standard. For an end-user, you will need to understand what you want for your lifestyle, work style and business style, and then you will need to see how IoT can fit in to enhance the quality of life, work and business," said Tan.
This story first appeared in EdgeProp.my pullout on Oct 20, 2017. Download EdgeProp.my pullout here for free.