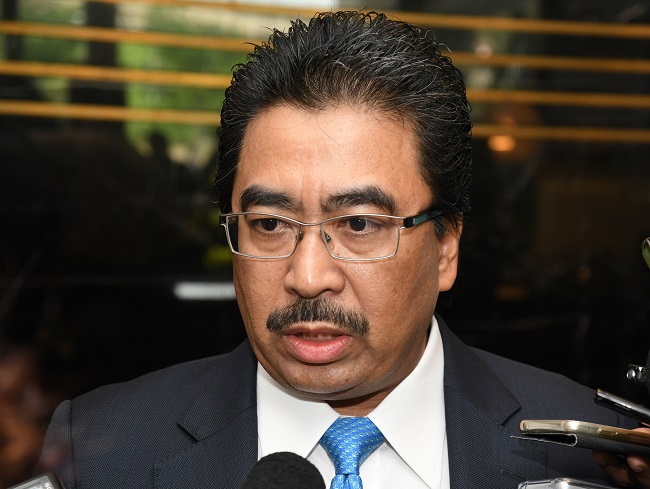 KUALA LUMPUR (Dec 15): Finance Minister II Datuk Seri Johari Abdul Ghani reaffirmed that the freeze on shopping mall, office and high-rise residential projects of RM1 million and above applies nationwide, but developers can still submit their project proposals for consideration.
"By 2018, there will be about 42 million sq ft of office and 20 million sq ft of shopping mall space in Malaysia. It is very clear that the government wants to temporarily freeze office and shopping mall projects nationwide," said Johari on the sidelines of the signing ceremony between EcoWorld International and Willmott Dixon Holdings Ltd today.
He said the focus of the government is to build more affordable homes for Malaysians and to prevent property prices on the fringes of Kuala Lumpur and Selangor, Johor as well as Penang, from escalating.
However, he said: "We understood that properties in KLCC and Bukit Bintang can go above RM1 million because of the higher land cost. So, when a developer has brought a land at RM3,200 psf in KLCC, for instance, you can't expect them to sell below RM1 million.
"If the location is right and there is demand, why should we stop them from building properties priced at a million ringgit and above?"
It also depends on the financing aspect of the project. "If the bank is confident with the location, product and demand and decides to loan money to the developer, why not develop?" Johari said.
He emphasised that the purpose of the policy is to give a wake-up call to developers to study the market carefully before developing a project to avoid an overhang.
"The policy is temporary and we don't have a timeline. It depends on the market situation," Johari said.