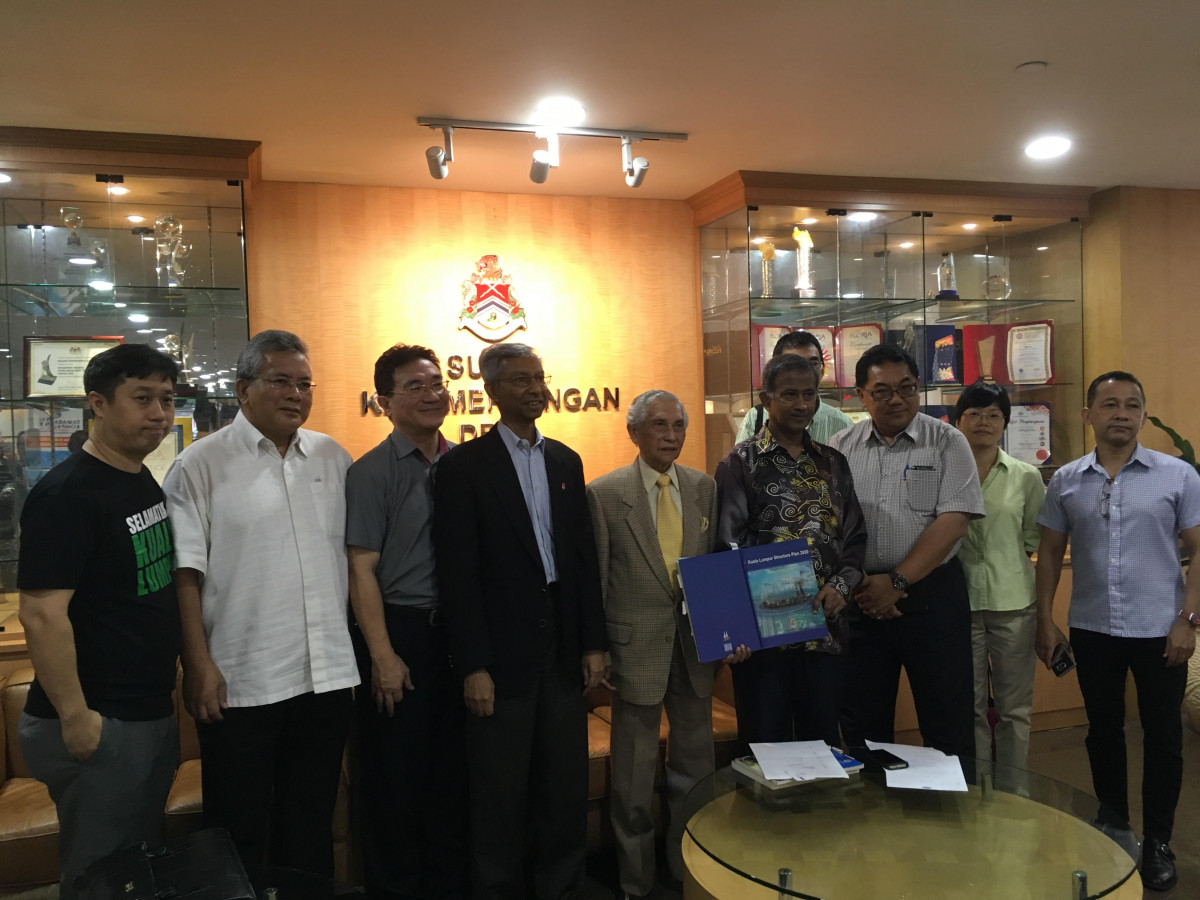 KUALA LUMPUR (Feb 22): THe Save Kuala Lumpur (SKL) coalition is considering court action against Dewan Bandaraya Kuala Lumpur (DBKL) if the latter chooses to ignore SKL's call to gazette the KL City Plan 2020, which was launched in 2008.
"Since independence, there had never been a local plan for the development of the city. We are asking DBKL to gazette the KL Draft City Plan 2020, which they are currently using as a guideline," said SKL chairman Tan Sri Dr Abdul Aziz Abdul Rahman.
* TTDI residents to unveil 'new facts' on court case against DBKL
"We might take court action, if they ignore us [on this request to gazette the KL City Plan 2020], but I hope we don't have to come to that.
"This morning, we asked DBKL to approve and gazette the local plan so that KL residents have a guide to refer to. For heaven's sake, approve and gazette the plan. Unless you have a [local] plan, there's no hope of us becoming a world-class city.
"We're disappointed that they don't want to gazette the plan," he continued.
He added that SKL will have a meeting with its members in two weeks' time to discuss their next course of action.
Citing the Federal Territory (Planning) Act 1982, Abdul Aziz said a broader structure plan and a more detailed local plan — both of which define land use in the city's development — must be drafted and gazetted.
Abdul Aziz was speaking to reporters after meeting with DBKL executive director for planning Datuk Mohd Najib Mohd to have a better understanding on the Federal Territories Act 1982, KL Structure Plan 2020, KL local plan and other DBKL planning guidelines.
"Approvals for changes in land use and density are not transparent, and residents are left in the dark regarding the outcomes of their objection hearings," he said, adding that the absence of a gazetted local plan has resulted in an oversupply of high-end residential and office buildings that do not reflect the residents' needs.
Last year, DBKL said it was pointless to gazette the KL City Plan 2020 as it was due to expire by 2020.
However, the KL mayor Tan Sri Mhd Amin Nordin Abdul Aziz said there would be discussions to draft a new plan — the Kuala Lumpur Structure Plan 2050.
To that, Abdul Aziz said the important thing is that there is not a single gazetted local plan in Kuala Lumpur, so it would only make sense to gazette and update the only existing local plan — which is KL City Plan 2020 — while the new one is in the pipeline.
Set up in 2008, the SKL is a coalition of over 30 residents' associations from Taman Tun Dr Ismail, Tiara Titiwangsa, Bukit Bandaraya, Bukit Damansara, Taman Desa and other neighbourhoods in Kuala Lumpur.