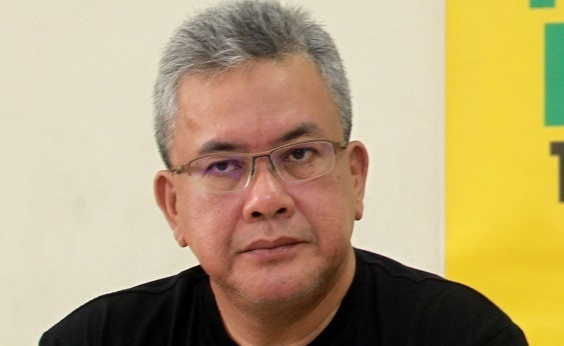 KUALA LUMPUR (Feb 22): The Taman Tun Dr Ismail Residents' Association (TTDI RA) will be presenting "new facts" found in the affidavits submitted by DBKL and its related parties.
A press conference will be held by the TTDI RA on Feb 26, Monday morning at the TTDI community Hall.
Media coordinator of Save Taman Rimba Kiara Khairudin Rahim said the ongoing judicial review for the proposed development in Taman Rimba Kiara has it case management set on April 18, 2018.
On Dec 14, 2017, the KL High Court had dismissed the stay application by residents pending a judicial review of the development order granted by Dewan Bandaraya Kuala Lumpur (DBKL) to Memang Perkasa Sdn Bhd — which Malton Bhd holds a 51% stake in.
The residents have been ordered to pay RM40,000 in legal fees incurred in the stay application, which they are currently crowdfunding.
Meanwhile, TTDI RA chairman Abdul Hafiz Abu Bakar said the RA plans to submit its official objection letter to DBKL on Feb 26 for another proposed change of land use of a residential plot at Lorong Datuk Sulaiman 1 in TTDI to build new office buildings. (Read the story here)
To recap, DBKL has received applications to change the land use from residential to commercial for a proposed development of two seven-storey office buildings with basement parking.
A kindergarten, Tadika Diyana, is currently operating on the residential site.
"We have not found out who is the landowner but we are trying to do [so] now," he told EdgeProp.my on the sidelines of a media conference held by the Save Kuala Lumpur (SKL) coalition today.
He added that the project required the land status to be converted from residential to commercial.
"You don't just simply convert a residential land into commercial," he said.
"Also, the developer of the project has not made any attempts to talk to the residents about the proposed project. We as residents [of a township], we don't want a mature residential area be turned into a commercial zone.
"We want things to stay the way they are. All these [happened] because there is no gazetted local plan.
The coalition has called for KL Draft City Plan 2020 to be gazetted, otherwise DBKL might face court action from SKL. (Read the story here)
The TTDI RA will be setting up a collection desk this Saturday (Feb 24) from 9am to 4pm at the main gate of Tadika Diyana for residents to submit their letters to DBKL to object the proposed office building and change of land use. The letter template can be downloaded here.