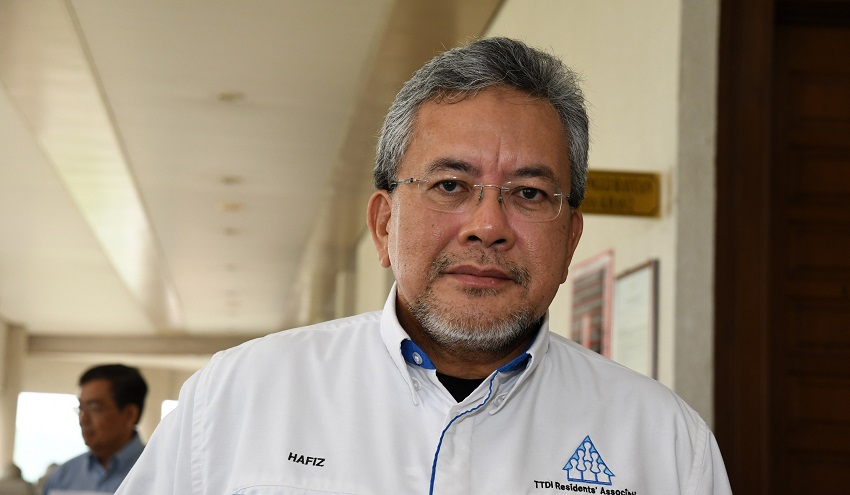 KUALA LUMPUR (FEB 26): The Taman Tun Dr Ismail Residents' Association (TTDI RA) has collected 1,400 objection letters from residents on the redevelopment of the Tadika Diyana kindergarten site into an office development. The letters will be submitted to Kuala Lumpur City Hall (DBKL) today.
The kindergarten has been operating for more than 20 years in TTDI. A notice was put up at the site recently by DBKL stating that a request has been made to convert the residential plot into commercial for the proposed development of two seven-storey office buildings with 72 units of shopoffices.
* Further developments likely on Taman Rimba Kiara, claims group
"We were told that the kindergarten will be operating until end-2019. Of course, the residents are not happy with the proposal. Today, TTDI RA will be submitting our formal objection letter to DBKL as well as the 1,400 protest letters on behalf of the residents," said TTDI RA chairman Hafiz Abu Bakar in a press conference today.
He stressed that the residential plot only allows for institutional buildings such as schools or police station.
"We're against the conversion of land from residential title to commercial title. To us, DBKL being the gate keeper of development in KL, should have objected the application [of the land title conversion] from the very beginning.
"We can't rely on DBKL to protect the interest of the residents. We hope DBKL will hear our voice. We will do whatever we can to protect this piece of land from being converted to commercial," Hafiz stressed.
Meanwhile, in a report by The Malaysian Insight, DBKL planning director Sulaiman Mohamed said residents have until Feb 28 to submit their feedback on the project and it will call for a public hearing if needed.
"We will look into objections put forward by those living next to the project site and those living within 20m of the borders of the development."
He said the planning department will have a meeting and decide on the public hearing for those eligible to be heard.
TTDI is one the greenest communities to live in but recently, it has become a target of developers.
Besides the proposed development at Taman Rimba Kiara and now at the Tadika Diyana site, the RA has also received information that there is yet another proposal for development, this time on the site of a playground in the neighbourhood.
"There is a playground and open space near the Agama school known as the Medan Athinahapan playing field. The community has received information that a proposal has been submitted to DBKL to develop the playing field," said Hafiz.
The 35,000 sq m land belongs to DBKL and is meant to be an open space, or a public amenity or facility such as a multipurpose hall, according to Hafiz.
"We have sent two letters to DBKL in July and September last year to object any proposed development on that piece of land. As of today, we have not received any response from DBKL. We will be writing again to seek their confirmation on this particular matter," he noted.
It is understood that a non-listed company has applied to purchase the piece of land from DBKL.
"Again, DBKL should not even entertain any proposal to commercialise the piece of land originally or already designated for sports or recreation," he added.