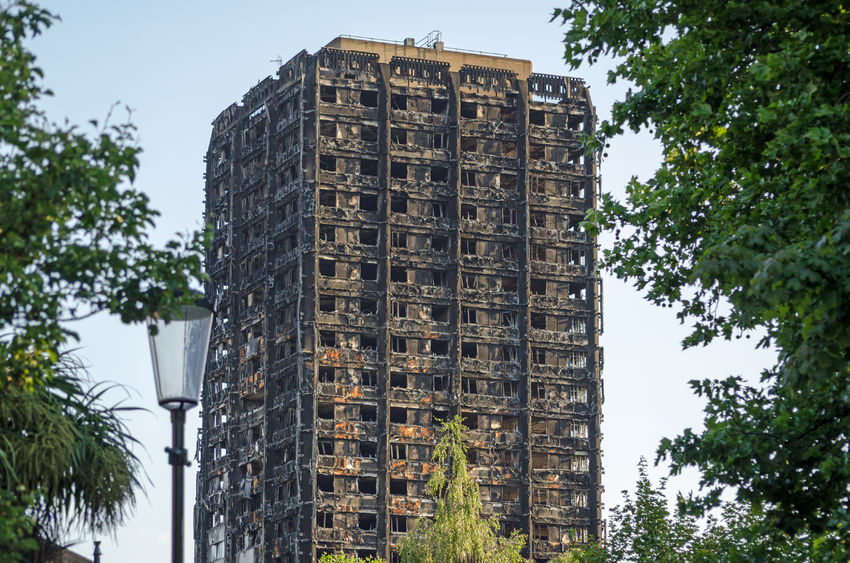 PETALING JAYA (March 10): Victoria will ban the use of flammable cladding material in its response to the tragic Grenfell Tower fire in London last year that claimed 71 lives, reported The Age.
The ban by the Australian state government includes aluminium cladding with a polyethylene core of more than 30% and expanded polystyrene panels on all multi-storey buildings.
Buildings under construction will not be allowed to be completed if they use the illegal cladding materials, said the government.
Now, surveyors in the state will only be allowed to grant development approval for projects that use cladding materials that are not banned.
Planning Minister Richard Wynne said the new rules would provide clarity for supplies, builders and developers about materials that can and cannot be used on sites in Victoria, ending the use of dangerous, flammable materials.
"We're putting a stop to dangerous combustible cladding being used on Victorian buildings.
"This has been allowed to go on for too long and we're ending it," he said.
The Victorian Building Authority (VBA) will issue a product safety alert, with builders ignoring the guidelines potentially facing disciplinary action from the authority, Wynne added.
"The rules are clear: If builders use these dangerous flammable products, they'll face disciplinary action from the VBA.
"There is nothing more important than public safety," he said.
The state government had also discovered that out of 1,369 structures in the state that were initially deemed at risk of a fire, 608 had not begun construction, while 188 were only partially built.
The state government had set up the Victorian Cladding Taskforce last year, headed by former Premier Ted Bailleu and Deputy Premier John Thwaites, to discover how widespread the use of flammable cladding is on Victorian buildings.
Following the taskforce's recommendation, the VBA had performed safety checks on 87 buildings as part of a statewide audit; the authority and local government Municipal Building Surveyors are issuing emergency orders and building orders or notices on properties using the banned cladding.
The authority will now inspect 10% of the state's building per year, up from 2% previously.