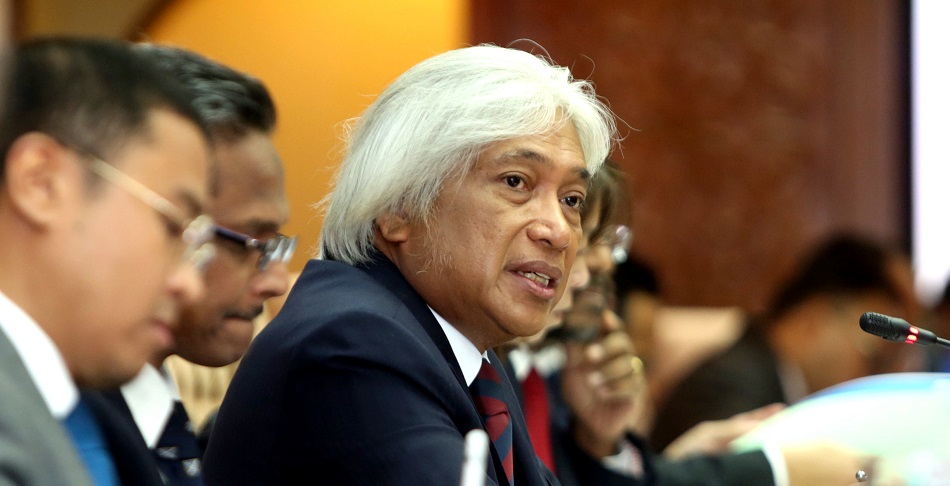 PETALING JAYA (March 28): The authorities, property developers, owners, and other stakeholders in the real estate sector are urged to come up with specific measures to reduce the severe imbalances in the office and shopping complex segments that threaten the rest of the economy, according to the "Financial Stability and Payment Systems Report 2017" published by Bank Negara Malaysia (BNM) today.
"Delay in addressing this issue may aggravate imbalances in the property market with spillovers to other parts of the economy," it said.
* Housing loans make up half of household debt, reflects affordability issues
* Rejection rate of housing loan applications drops below average, says Bank Negara
Based on the central bank's analysis, the incoming supply of 38 million sq ft of new office space in the Klang Valley is expected to drive vacancy rates to an all-time high of 32% by 2021, surpassing the 5.1% recorded in 1997 and the historical high of 25.3% registered in 2001.
As at the third quarter of 2017 (3Q17), vacancy rates of office space declined to 16.8% from 17.7% in 2016, but remained higher than the five-year average of 16.3% between 2010 and 2015.
Meanwhile, the average rental rate of office space in the Klang Valley remained depressed at RM5.83 psf per month, lower than the RM5.94 psf recorded in 2016.
"While overall business sentiment is expected to improve, risks remained heightened in the office space segment with continued cost-cutting measures by businesses, including downsizing of office space or relocating to lower-cost premises," the central bank said in the report.
Similarly, the incoming supply of 140 new shopping complexes by 2021 across the Klang Valley, Penang and Johor is expected to worsen the oversupply condition in this segment.
In 2016, places such as Penang, Klang Valley and Johor already have higher retail space per capita of 10.5, 8.2 and 5.1 sq ft per person, respectively.
This was higher than regional cities such as Hong Kong and Singapore, where retail space per capita was 3.6 and 1.5 sq ft, respectively.
The higher retail space per capita will continue to weigh on occupancy rates and rentals.
As at 3Q17, vacancy rates of shopping complexes increased moderately to 18.8% from 18.6% in 2016, despite rental rates remaining stable.
Meanwhile, the report noted that in general, banks are assessed to be able to withstand a broad property slowdown, including from the oversupply situation in the office space and shopping complex segments.
Banks' current exposures to these segments in the form of loans and holdings of corporate bonds and sukuk amounted to about RM84 billion.
These exposures accounted for 4.9% and 5.4% of banks' total outstanding loans, and holding of corporate bonds and sukuk respectively.
Meanwhile, impaired loans ratio for the non-residential property segment remained low at 1.1% in 2017, which is slightly higher than the ratio of 1% in 2016.
On the end financing front, banks' exposure to the purchase of non-residential properties stood at RM213.4 billion in 2017, an annual increase of 2.1% against RM209.1 billion in 2016.
Such financing accounted for 26.1% of banks' exposure to the property market or 13.5% of banks' total outstanding loans.
The oversupply in spaces has led banks to become more cautious in lending to the office space and shopping complex segments.
Approval rates for construction in 2017 is 70.9%, compared with 76.8% in 2016 while approval rates for purchase in 2017 was 72.8% compared to 80.2% in 2016.
When asked why financing is still given to these commercial properties despite the oversupply situation, BNM governor Tan Sri Muhammad Ibrahim (pictured) said financing for property development does not come from banks alone but other sources as well including corporate retained earnings, the capital market, and foreign direct investments.
"From our perspective on financial stability, we want to make sure that the banking system doesn't add to this speculative property market and secondly doesn't increase the overall property prices in the property sector.
"That's why in our supervisory intervention, we engage specific or individual financial institution and make sure their exposure to the property market are within prudential limits. The exposure of banks to malls and office space is only about 3.2%. It is very small and hardly a debt to the bank's balance sheet," he told a media conference.