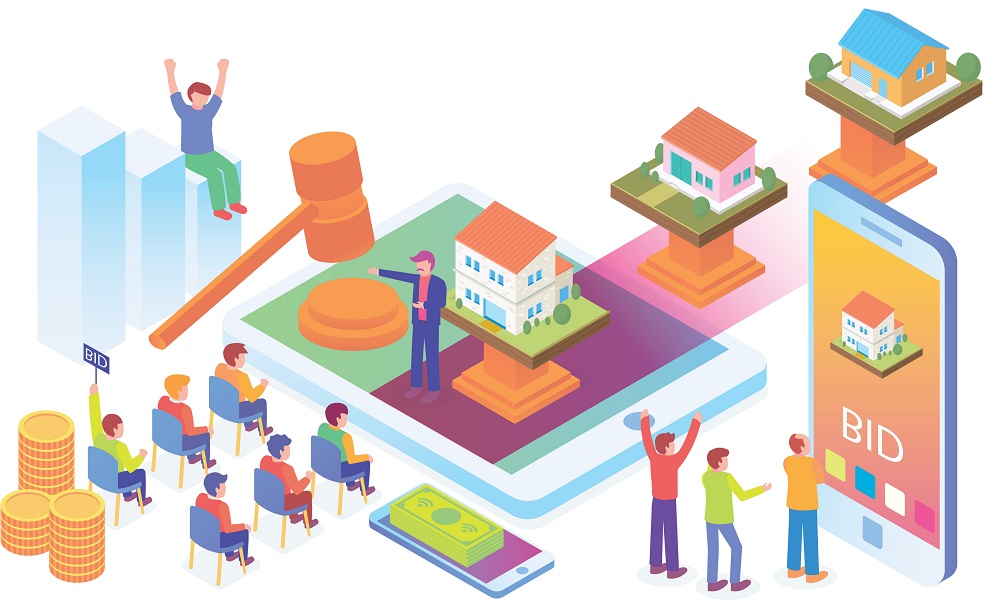 Where does one find bargains in the real estate market? Property investors say: Look at property auctions.
Data from AuctionGuru.com.my showed that, in the midst of rising foreclosures in the current market slowdown, many auction properties — especially high-end ones — were unable to secure buyers even after several rounds under the hammer. This spells good opportunities for bargain buys.
AuctionGuru.com.my executive director and Ernte Real Assets auctioneer Gary Chia has picked out five "bargain" residences in "Grade A" locations in the Klang Valley from the property auction portal's data in 2017.
Among them is a 2-storey semidee house in Taman Tun Dr Ismail, Kuala Lumpur. The freehold property with a land area of 8,804.88 sq ft has been put up for auction since November 2014. The reserve price plunged 51.4% from the initial RM6 million to RM2.92 million at the last round of auction in May 2017, but it still failed to find a new owner.
There were four other houses that have their reserve price cut by between 27.1% and 41%, namely a 2½-storey bungalow and a 3½-storey bungalow at Damansara Heights, Kuala Lumpur, a 3-storey bungalow at Petaling Garden, Selangor and a 2-storey bungalow at Mont'Kiara, Kuala Lumpur.
Chia offers possible reasons for the lack of interest in these prime properties. One could be that people are conserving liquidity as they expect tough times ahead. Secondly, the tightened lending environment has dampened purchases, while some units with private caveats deter buyers.
Nevertheless, Chia believes there are deals to be found in the current soft market, which is expected to remain weak for some time.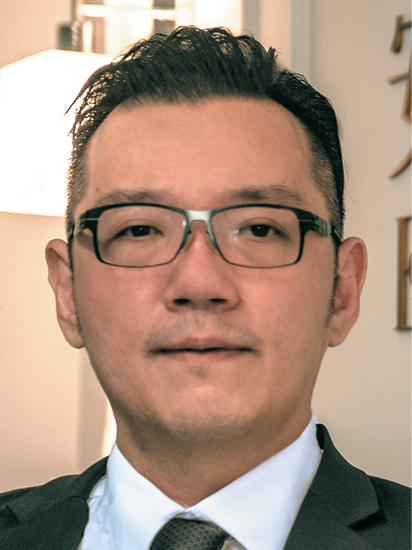 "All five properties will be put up for another round of auction. These are considered good deals as the prices have dropped significantly, so if you have surplus cash, they are very attractive deals," he offers.
Some expert advice
Twincrest Properties Sdn Bhd principal Betty Chan has been investing in auction properties and helping her clients do so for the past 13 years.
"Over the years, I have bid for 20 to 30 auction properties for my clients and myself and more than 10 of them were successful," Chan tells EdgeProp.my in an interview conducted at her first auction property — an office unit in Damansara Intan, Petaling Jaya adjacent to Tropicana City Mall that she acquired in 2005.
She had spotted the 1,248 sq ft office unit in a newspaper. "At that time, a similar unit like this was going for around RM320,000 but I managed to get it at about RM270,000 at its second auction. The initial reserve price was RM300,000 but there was no bidder, so the price was reduced by 10%," she recalls.
She then forked out about RM20,000 to RM30,000 to renovate the unit. She then leased it out for RM2,800 per month for about seven to eight years before turning it into her own office.
It turns out to be a good investment. Even with the renovation cost factored in, the total cost was still 20% below the market price for similar units back then. She was also earning a handsome rental return of 11.2% for the unit then.
According to Chan, similar units in Damansara Intan are currently asking for some RM600,000, marking a capital appreciation of up to 100% over the past 13 years for her unit.
Secrets to success
What does it take to succeed as an auction property investor? Chan offers one tip: Strike at the right time.
Due to the current challenging market environment, a number of foreclosure properties have to go through many rounds of auction with their reserve prices reduced by 10% each round. This has prompted many potential bidders to wait for prices to go down further.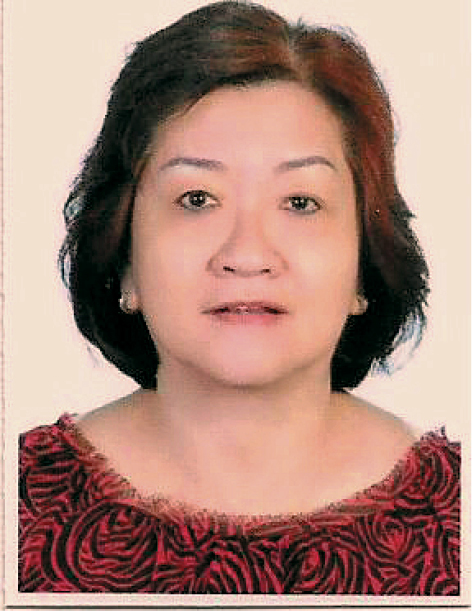 However, for Chan, a reserve price that is 10% to 20% lower than the current market price is a good price to bid.
"When the reserve price of a good property has been reduced to an extremely low level, it will attract more bidders and stiffer competition, which could lead to an even higher hammer price," she explains.
Hence, instead of waiting for the reserve price to drop further, one should take action when the price is right, she urges.
After successful procurement, Chan would fork out a sum of money to renovate and furnish the property. The overall cost of the auction property could end up no different from the current market price, but it won't be a bare unit, she points out.
To reap a decent harvest from the auction property investment, Chan says one has to be patient and wait for the property value to go up.
Risks
As with all investments, interested bidders should be aware of the risks involved in investing in auction properties.
For instance, properties on auction are sold on an "as-is-where-is" basis and most of the time you are unable to carry out internal inspections, so there is a risk that the property might be in very poor condition.
AuctionGuru.com.my's Chia says that one may also risk deposit forfeiture if one fails to secure a loan to finance the purchase within the stipulated 90 or 120 days.
Chan highlights that if the previous occupant refuses to leave, the successful bidder would have to file an eviction order against the occupant in court, thus incurring additional cost and time.
She also warns that some auction properties may come with hidden costs such as utility bills defaulted by the previous owner or tenant.
"I once acquired a 2-storey terraced house in Denai Alam, Selangor for RM655,000 at an auction. The house had an outstanding electricity bill of some RM30,000, but luckily it fell under the account of the previous owner, so I didn't have to bear the cost," she recounts.
Hence, prospective buyers are advised to check all the terms and conditions stated in the proclamation of sale and conditions of sale of an auction property.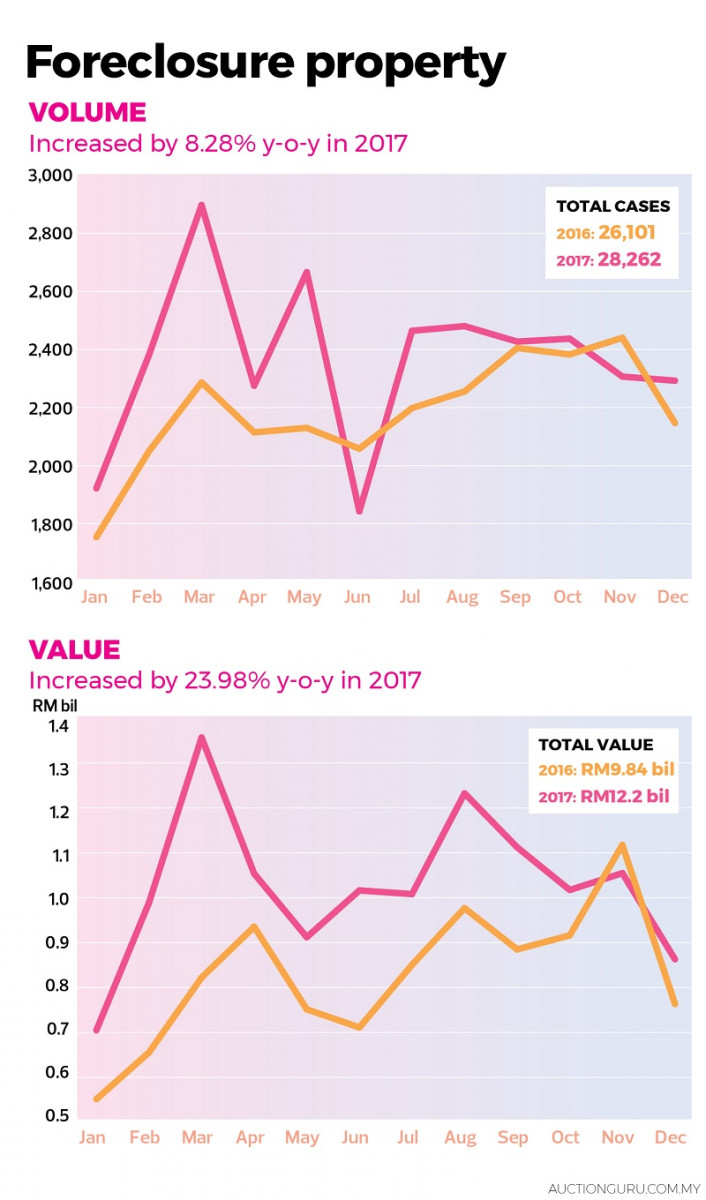 Five residential properties in the Klang Valley that have slashed their reserve prices (as of end-2017):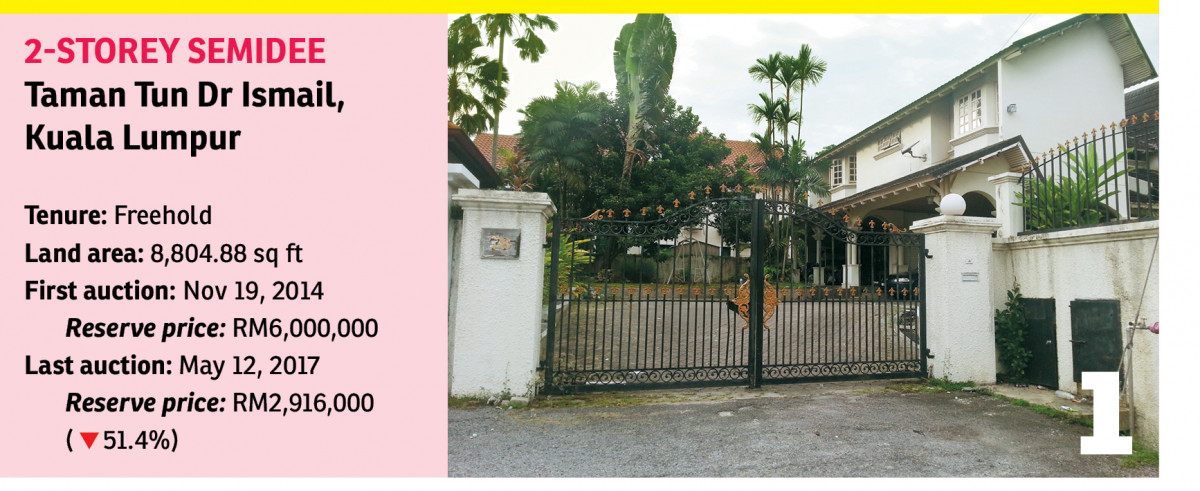 .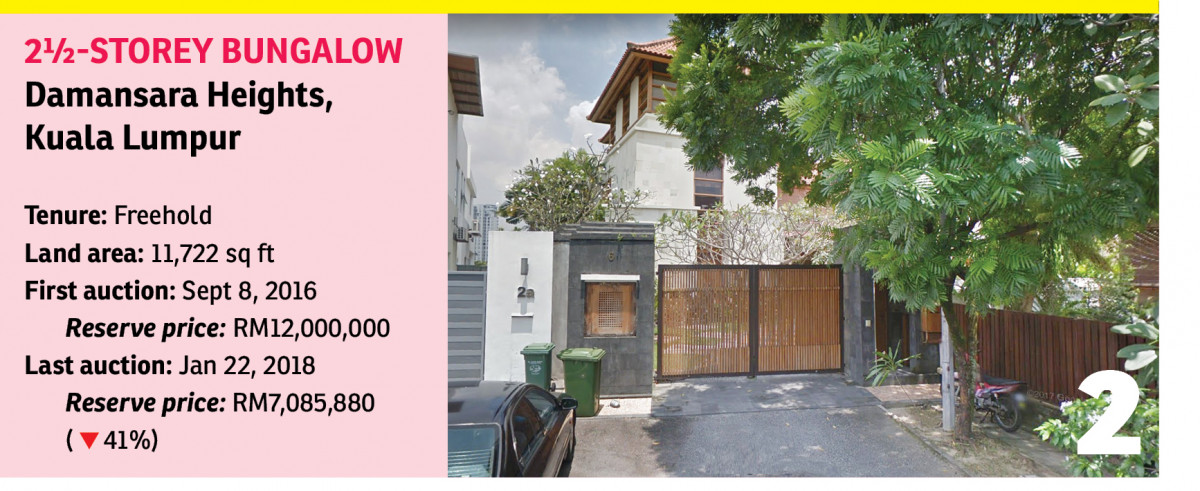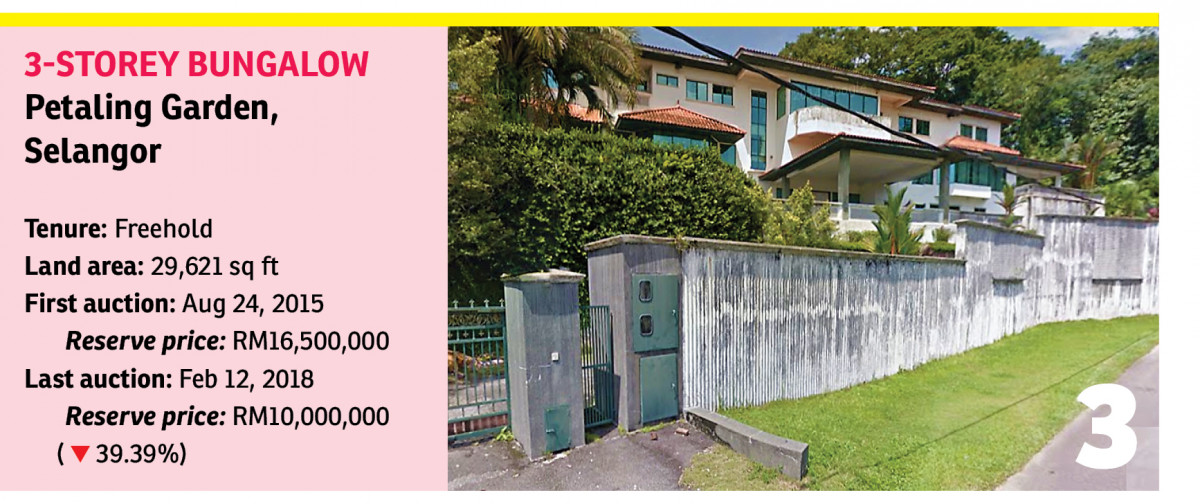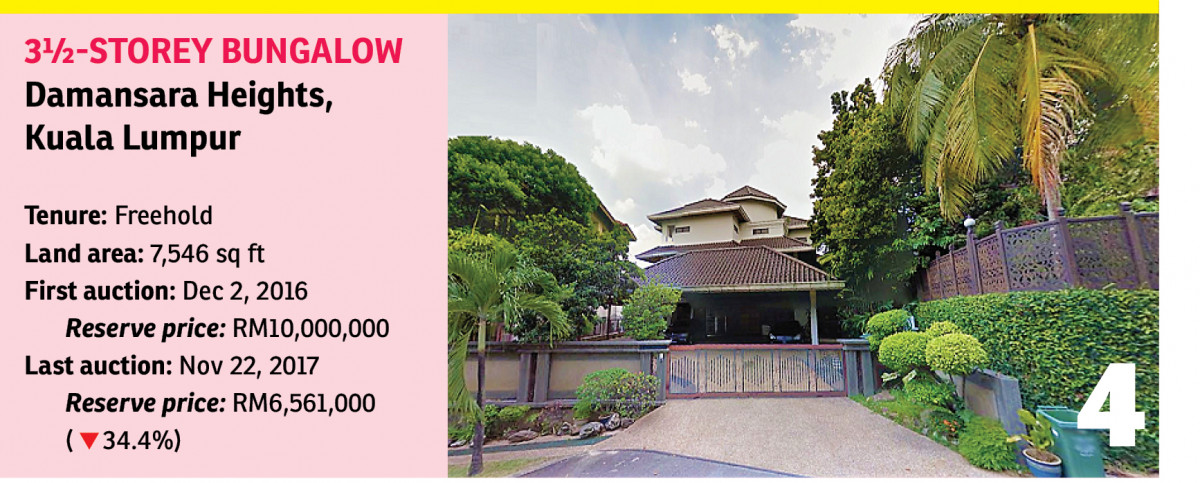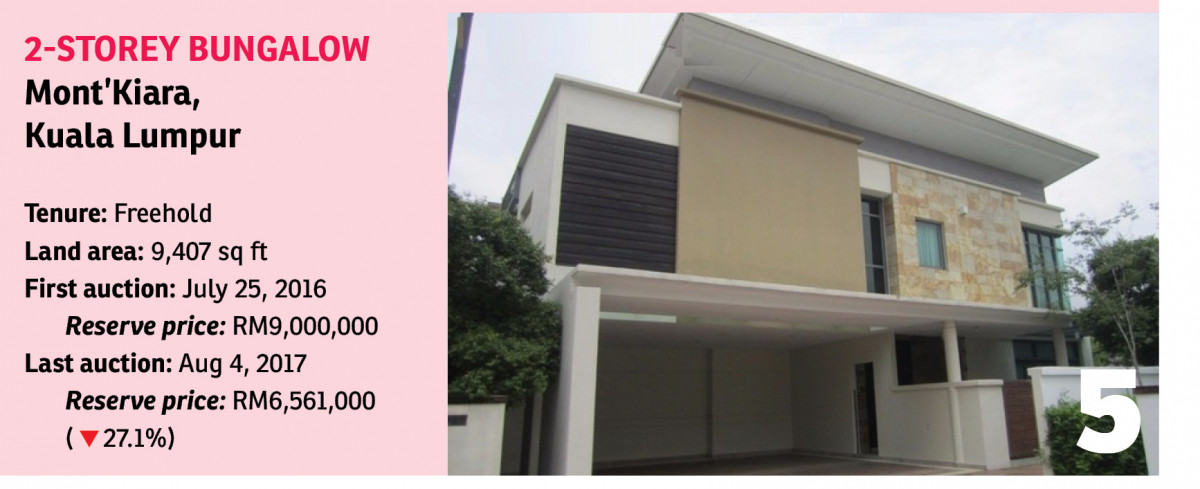 Read the sidebar story: A step-by-step guide to buying auction properties.
This story first appeared in EdgeProp.my pullout on April 6, 2018. Download EdgeProp.my pullout here for free.