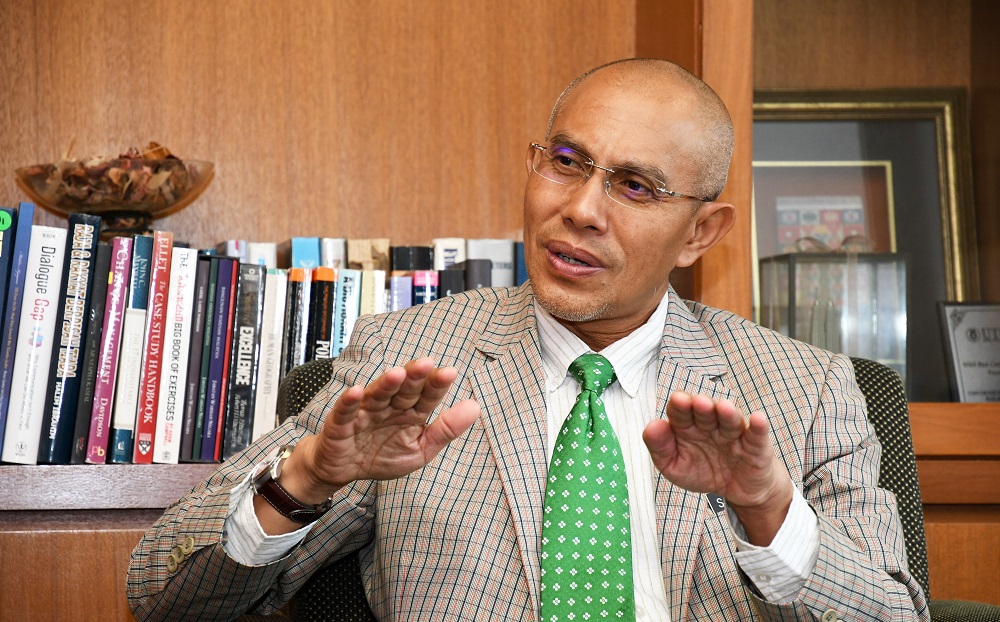 PETALING JAYA (April 19): The Department of Director General of Land and Mines (JKPTG), which falls under the Ministry of Natural Resources and Environment, has established a Strata Ownership Special Fund (Tabung Khas Hak Milik Strata) with an allocation of RM12.8 million to help property owners facing complications while applying for strata titles.
According to JKPTG director-general Datuk Seri Dr Sallehuddin Ishak, the fund aims to solve the strata title woes of 136 special building schemes (25,761 strata parcels) in Peninsular Malaysia and Wilayah Persekutuan Labuan within five years.
The RM12.8 million fund size was proposed by the Ministry of Natural Resources and Environment to be included in the second schedule of the Financial Procedure Act 1957.
It was tabled and approved by the Parliament on April 5, 2018.
Sallehuddin added that the Strata Ownership Special Fund is specifically for buildings categorised as "special buildings" under Section 4 of Strata Title Act 1985 (Act 318), with a focus on low- and medium-cost housing schemes.
"'Special buildings' are old buildings that were either occupied before June 1996 (automatic classification by the Act 318) or any building occupied from June 1996 up to April 11, 2007 (as classified by the state authority).
"These special buildings are not with strata title due to land, legal and proprietor's issues that have hindered the application to be approved such as erroneous building plan, accrued land rent and proprietor/developer was adjudged as bankrupt," he told EdgeProp.my via email.
The list of schemes categorised under the special buildings that are eligible for funding were proposed by state governments through the 1 Negeri 1 Skim (1N1S) programme, initiated by JKPTG and the Ministry of Natural Resources and Environment in 2011 to solve issues faced by special buildings in applying for strata title.
Since the establishment of 1N1S in 2011, with joint efforts from state governments, proprietors and buyers, the programme has successfully helped to issue 13,718 strata titles to strata parcels of special buildings in Peninsular Malaysia, said Sallehuddin.
"Apart from 1N1S, the government through JKPTG has made several amendments in the Act 318 since 2007 to ensure that the application of strata titles for special buildings is simplified and that similar issues that had plagued special buildings will not take place again in the future.
"The list of special buildings that are fit to be funded will be shortlisted and approved by the Special Board of Strata Title Fund.
"Due to an overwhelming amount of special buildings with expensive cost [for strata title application], this preliminary fund might not be able to solve [the problems of] each and every special building in Peninsular Malaysia [and] Labuan. Nevertheless, it is a great kick-start to [resolve] this long-standing hitch," said Sallehuddin.
Those who wish to apply for the fund or find out how to obtain their strata titles may refer to their respective states' Land and Mines offices.