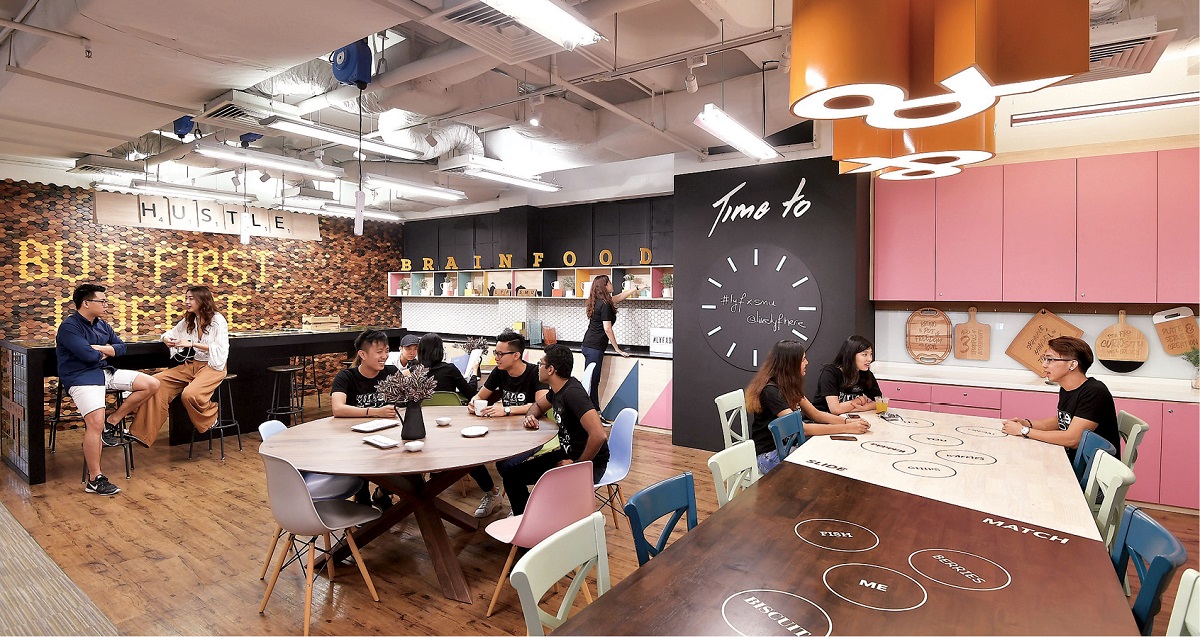 Inspired by the co-working trend, people are now more open to the idea of space-sharing with strangers. Co-living could be trending next in Malaysia, considering laments over housing unaffordability, without having to forsake amenities, facilities and lifestyle requirements.
Consulting firm Savills Malaysia Sdn Bhd's research and consultancy director Amy Wong tells EdgeProp.my that expensive houses in city centres, especially in developed countries like Hong Kong and Singapore, have led to the emergence of co-living as a viable option for young professionals and students.
* Live and work at The Hatchery Place
"I see the co-living concept as an extension of the hospitality sector as it operates somewhat like a hotel with facilities and events for long-term guests. From my observation, the co-living concept appeals to young, single working adults in their 20s and 30s, who spend most of their time out of their homes," she added.
For Exastrata Solutions Sdn Bhd CEO Adzman Shah Mohd Ariffin, co-living seems like a natural progression from co-working spaces.
"The idea of space-sharing could work well as it fits the needs of millennials and young start-up entrepreneurs, who need a space with all facilities intact and accessible to all amenities, yet not isolated from their business circle," he says.
According to him, it is an ideal accommodation option for those who have just moved to a new city, including expats looking for short-term accommodation while in transition to getting a more permanent residence.
Hence, he believes co-living spaces that come with co-working facilities, as well as easy access to other amenities, will be more appealing to young professionals who are looking for a space to both live and work.
"Unlike renting rooms, no deposit is needed. When rental is paid, 'tenants' could just move in with just their luggage as all furniture and necessities are provided," he adds.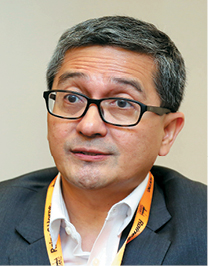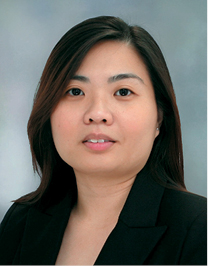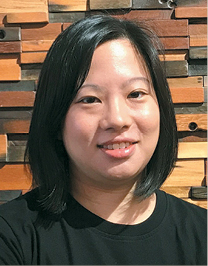 In a report titled "Co-living: Next big trend in real estate" by JLL Asia Pacific released in August 2017, its capital markets research director Myles Huang describes co-living as student accommodation for adults. "Rising accommodation cost is the main reason the co-living concept is popular in China, as many singles, students or young workers find conventional apartments out of their reach due to high rents, deposits and furnishing costs," he said in the report.
The report stated that there is strong interest in the co-living concept in cities with a growing population of millennial workers and travellers, and hubs that attract technopreneurs, start-ups and creative industries.
Attracting millennials
The Ascott Ltd vice-president for brand and marketing and digital innovation Mindy Teo concurs that millennials are highly adaptable and more willing to share facilities. When they seek out accommodation, it is not just about a night's stay, but also about the social experience and being able to plug into the local community.
"They no longer draw distinctions between business and pleasure, work and play. They have no qualms about being digital nomads, travelling frequently as part of work or relocating for work. More than anything else, they seek out experiences and value being part of a community," she offers.
Spotting the growth opportunities in the co-living space trend in Asia, the international hospitality group has simulated a co-living lab under its lyf brand in Singapore — lyf @ SMU — last year, to understand the key elements of communal living.
With Singapore Management University (SMU) as the project partner, it set up the 3,000 sq m co-living space in 2017, enabling the university's students to be the first to experience and shape upcoming lyf properties.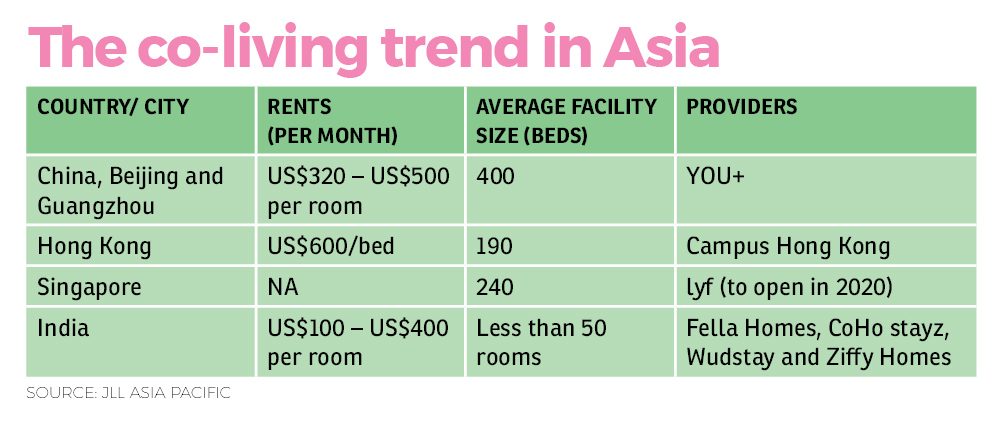 During this project, the company engaged with more than 1,250 millennial students who visit lyf @ SMU daily to field test various co-living concepts and community-building activities.
"With each student clocking an average stay time of about four hours every day, we have been building up a sizeable data reservoir of user preferences and space usage patterns. The data will be translated into actionable insights to better tailor lyf to customers' needs," offers Teo.
To date, The Ascott has secured five properties in China, Singapore and the Philippines to roll out the lyf brand, with its first property — lyf Wu Tong Island Shenzhen — scheduled to open by the end of this year. lyf DDA Dalian is slated to open in 2019, followed by lyf Funan Singapore and lyf Farrer Park Singapore in 2020, and lyf Cebu City in 2021.
"We see the potential for lyf in gateway cities in Malaysia as well as markets such as Australia, China, France, Germany, Indonesia, Japan, the Philippines, Singapore, Thailand and the UK. We aim to have 10,000 units under the lyf brand by 2020," says Teo.
China leads in Asia
As an emerging market, co-living in Malaysia is relatively new and there is hardly any active investment activity for co-living spaces here yet.
"Most of the available supply in the country at the moment cater to travellers and are mainly in landed or high-rise residential units, operating in a home-sharing setup similar to Airbnb," says Amy of Savills.
According to JLL's report, China is the trailblazer in co-living spaces in Asia. In China, YOU+ International Youth Community offers rooms between 22 to 50 sq m to city dwellers in Guangzhou and Beijing.
In Hong Kong, Campus Hong Kong operates a co-living facility after converting 48 units of 1-bedroom apartments into 4-bed dormitory rooms. Another Hong Kong-based operator Weave Co-Living's first property — Weave on Boundary, located at 36 Boundary Street — will welcome 160 residents across the 10-floor building with common facilities in 1H18.
Meanwhile, in India, there are currently four start-ups that focus on co-living operating out of Gurgaon.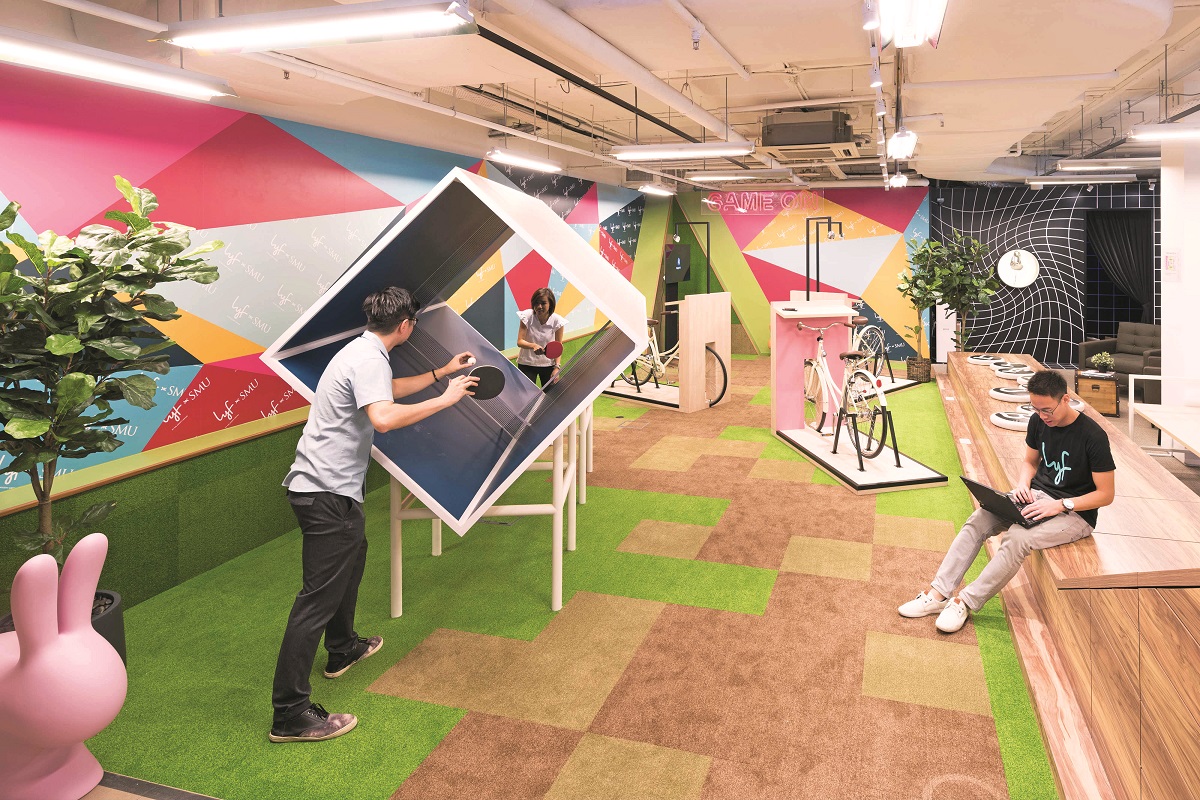 Option for property owners
Expecting the co-living trend to grow, Adzman sees opportunities for property owners to turn their properties into co-living spaces with co-working facilities to generate rental income.
"Unlike staying in an Airbnb or renting a room, co-living actually offers communal living where every resident shares the responsibility in maintaining the living environment. For instance, there will be a duty roster for cleaning the common area in the house," he explains.
Although co-living is a good option for property owners to consider, one must understand its true essence and not confuse it with a hostel or a "student house" or workers' quarters.
"It should be a place for people from different cultures who are open to the idea of a sharing economy, to stay and work together under one roof for a certain period, exchanging ideas and building relationships," he offers.
This story first appeared in EdgeProp.my pullout on April 27, 2018. Download EdgeProp.my pullout here for free.