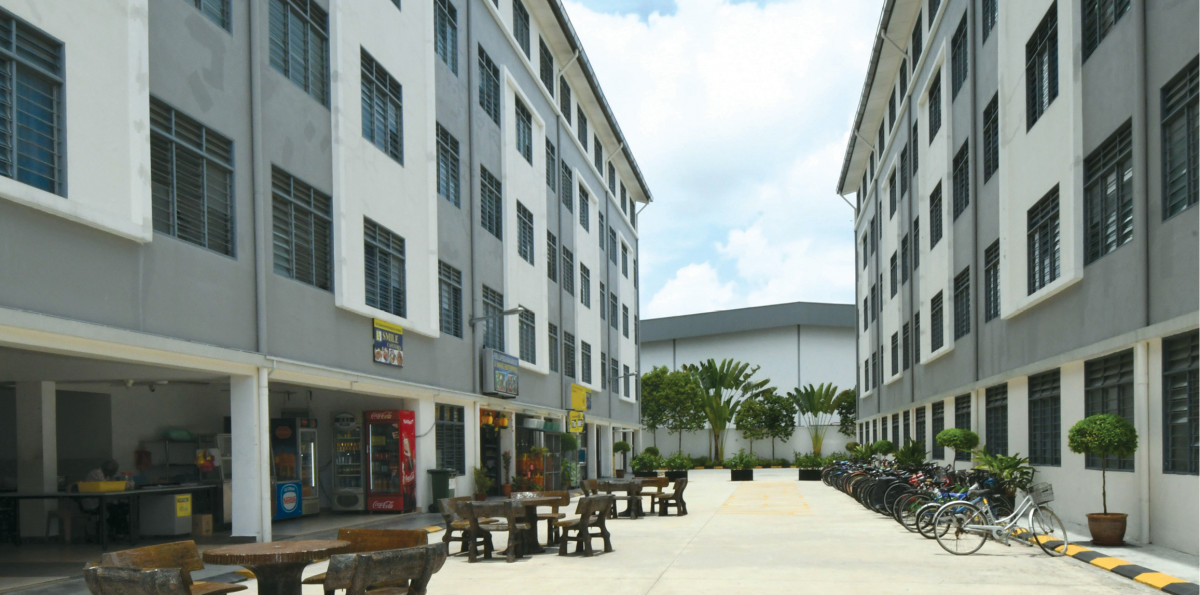 Mention the industrial property sector and the image conjured in the minds of most people is no doubt one of grimy and gritty factories and warehouses set in the outskirts of towns. This stigma is compounded by the employment of foreign labour and the attendant implication of social ills.
However, as the adage goes, in danger lies opportunity. This sector, fraught with problems, was also ripe for disruption. So AME Development Sdn Bhd seized the opportunity to do so.
AME Group — which AME Development is part of — has parlayed its hard-won lessons, technical expertise, sizable network of connections, and a significant amount of blood, sweat, tears and money to shake up the industrial property segment, with lofty long-term goals of helping Malaysian industries scale the value chain and leaving a legacy of sustainable industrial parks.
Given its commitment from the beginning to the end to build industrial parks that can be sustainably run and to invest in holistic solutions that address and anticipate their clients' every need, AME Development is indeed a deserving recipient of EdgeProp Malaysia's Responsible Developer: Building Sustainable Development Award 2018.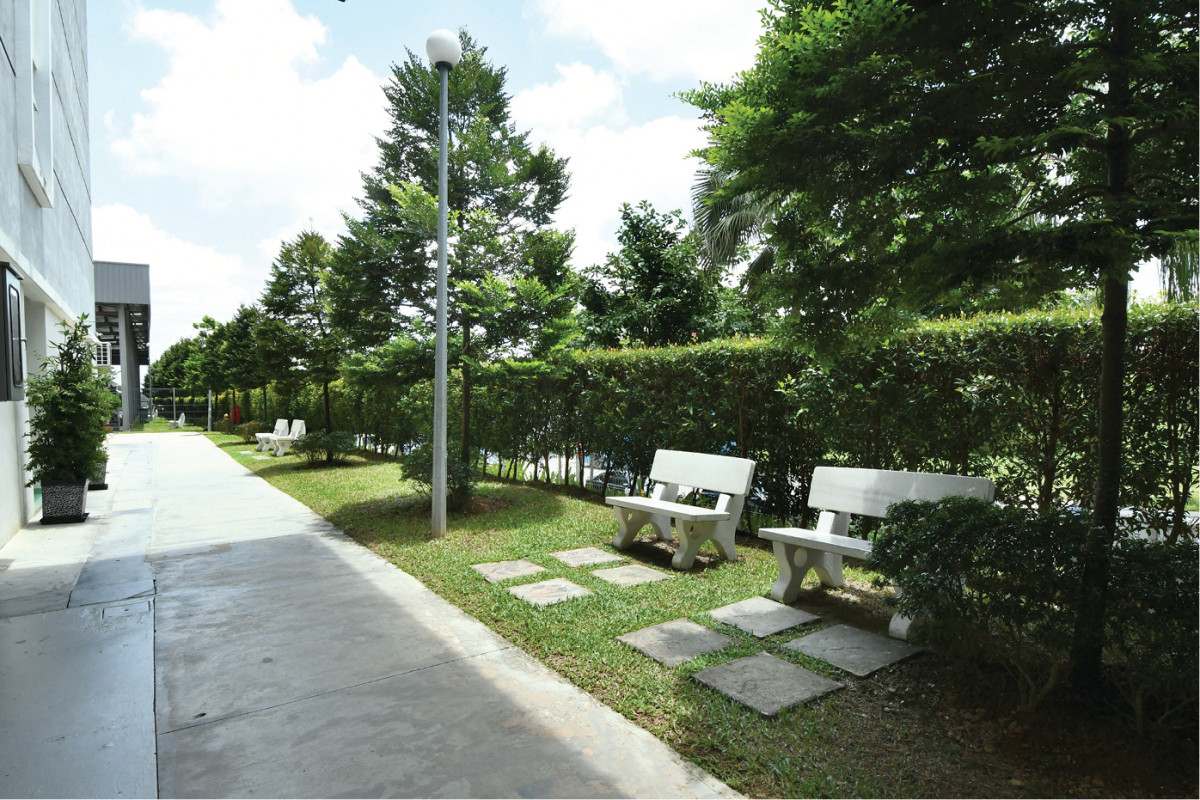 The challenges were many — from unfavourable policies that discourage foreign investment to the lack of proper infrastructure and utilities. But the challenges are worth it, says AME Group director Simon Lee.
"It's not easy to make money. [As a group], we may make a bit [about over 30% in margins], but all this effort [considered], we are not making fast food — we are making fine dining. It's so hard but it's worth it," he tells EdgeProp.my.
AME Group's ambitions are rooted in its past experiences. The group is headed by four directors — siblings Simon and Kelvin, who are engineers and quantity surveyors by training; Kang Ah Chee; and Lim Yook Kim. The former two set up a steel fabrication business in 1995 while the latter two began their construction business in 1984. The four set up the AME Group in the 1990s. Today, the group also includes civil and building construction AME Construction Sdn Bhd, steel fabrication and installation firm AME Engineering Industries Sdn Bhd, and mechanical and electrical contractor Asiamost Sdn Bhd.
Even before setting up AME Development in 2008, the group had built factories for its customers and quickly realised the shortcomings of such piecemeal activities. The directors knew they had to take a different tack to create a product with more longevity.
"A lot of them [our customers] needed tailor-built factories. So we would buy small parcels. After some time, we realised that we cannot control the surroundings and the infrastructure [of the area]," recalls Lee.
This prompted their official venture into real estate development. Following three years of landbanking — with the acquisition of a parcel of land at the Indahpura township in Kulaijaya from the Genting Group — their maiden project named i-Park @ Indahpura was launched in 2011. Today, the group has four industrial projects under its belt, including i-Park @ SiLC and District 6 @ SiLC at the Southern Industrial and Logistics Cluster in Nusajaya, and SME City @ Indahpura.
"With industrial parks, people see factories, production… but we look at them differently. People now talk about trends, and we are very adaptive to changes. We adopt a lot of new things to be sustainable," Simon says.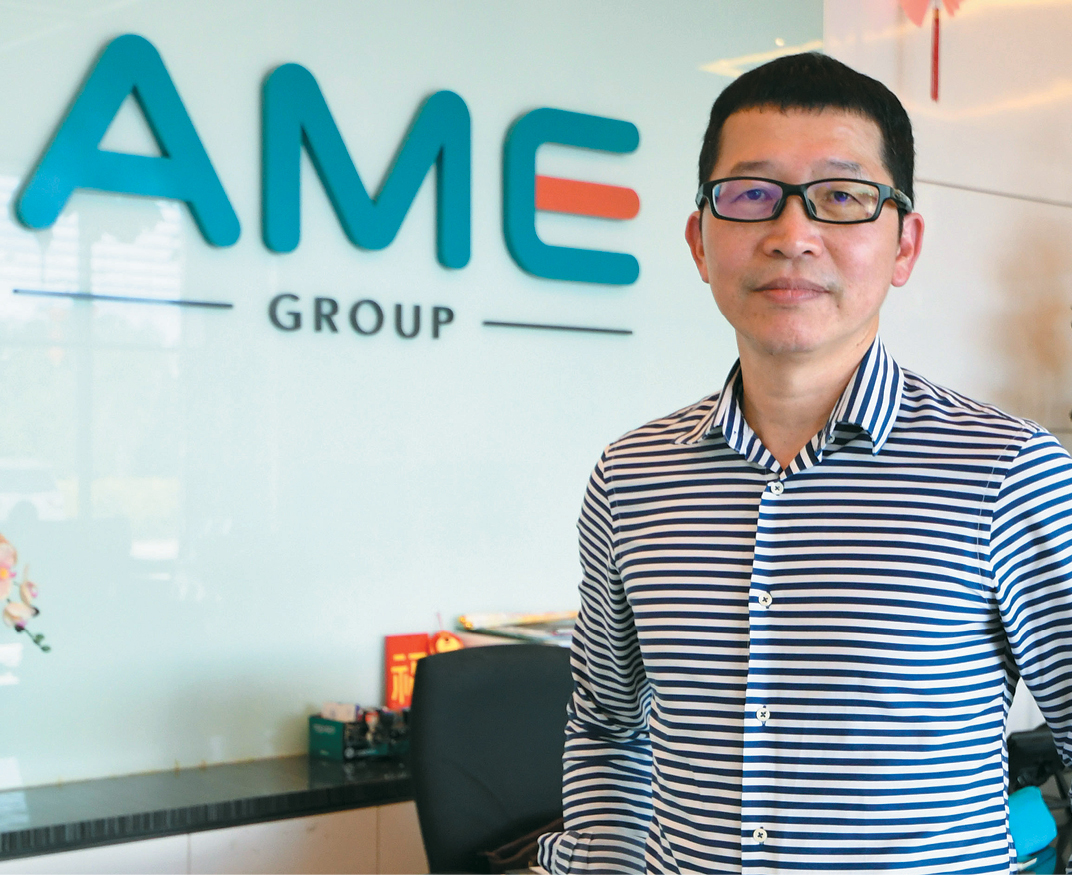 He cites concerns by foreign companies over security, which led them to develop what he claims is the first guarded industrial park in Johor.
"We did it for better security and control, to institute all the infrastructure," he explains.
AME Group became aware of even more challenges that their clients faced. Productivity was affected by workers living off-site — sometimes, the buses ferrying them to the factories would break down, while at other times, they would go AWOL. In response, the group built dormitories in some of their industrial parks.
"The factories' staff told us that with the dorms, productivity rose by 50% because their workers live in a very good environment. They are very happy, so their productivity also goes up," he says.
The dorms — with each 850 sq ft unit housing up to 14 people — are set in a clean and comfortable environment, replete with a canteen, mini market, clinic, and store selling long-distance call cards and prepaid mobile phone top-up cards. Face-recognition technology and thumbprint scanning systems there discourage trespassers. A dorm manager lives there to ensure that any emergencies — such as illnesses, breakdowns or fights breaking out — are dealt with immediately.
Meanwhile, the environment of their parks is clean, green and welcoming, thanks to features such as plant nurseries, landscaped parks and lakes, as well as amenities such as clubhouses, swimming pools and gymnasiums. The monthly maintenance fee per month for their parks comes up to RM0.03 psf, a rate set since 2011. AME Development is managing the parks and will continue to do so if the tenants wish, notes Simon. They will also maintain the RM0.03 psf rate for as long as they can.
While it is a costly endeavour in terms of outlay and maintenance — which AME Development foots, charging buyers only on a pay-per-use basis — Lee says it is vital to attracting a younger crop of good talent as well as helping these companies go up the value chain. After all, better facilities will help these companies to qualify for more sophisticated jobs, enabling them to embark on more higher-value manufacturing work.
On the cards are business hotels just outside their parks to cater for visitors such as managers and auditors, as well as to host training sessions for employees in their parks. This is part of AME Development's holistic approach to develop a sustainable eco-system for their clients, says Simon.
Beyond hardware, the company is also invested in the "software" of their clients' business, to ensure the longevity of their presence here.
"We work with universities and government agencies to offer scholarships at our tenants' factories and upskill their workers."
Currently, the majority of their occupants — up to 80%, for i-Parks — are foreign companies. Simon hopes to increase the proportion of Malaysian tenants to at least half of their parks, as it would demonstrate that Malaysia's manufacturers are becoming more sophisticated. Performing this national service, so to speak, will demand a lot of time and energy, but judging from how tenacious AME Development is, it is up for the fight.
This story first appeared in EdgeProp.my pullout on May 11, 2018. Download EdgeProp.my pullout here for free.