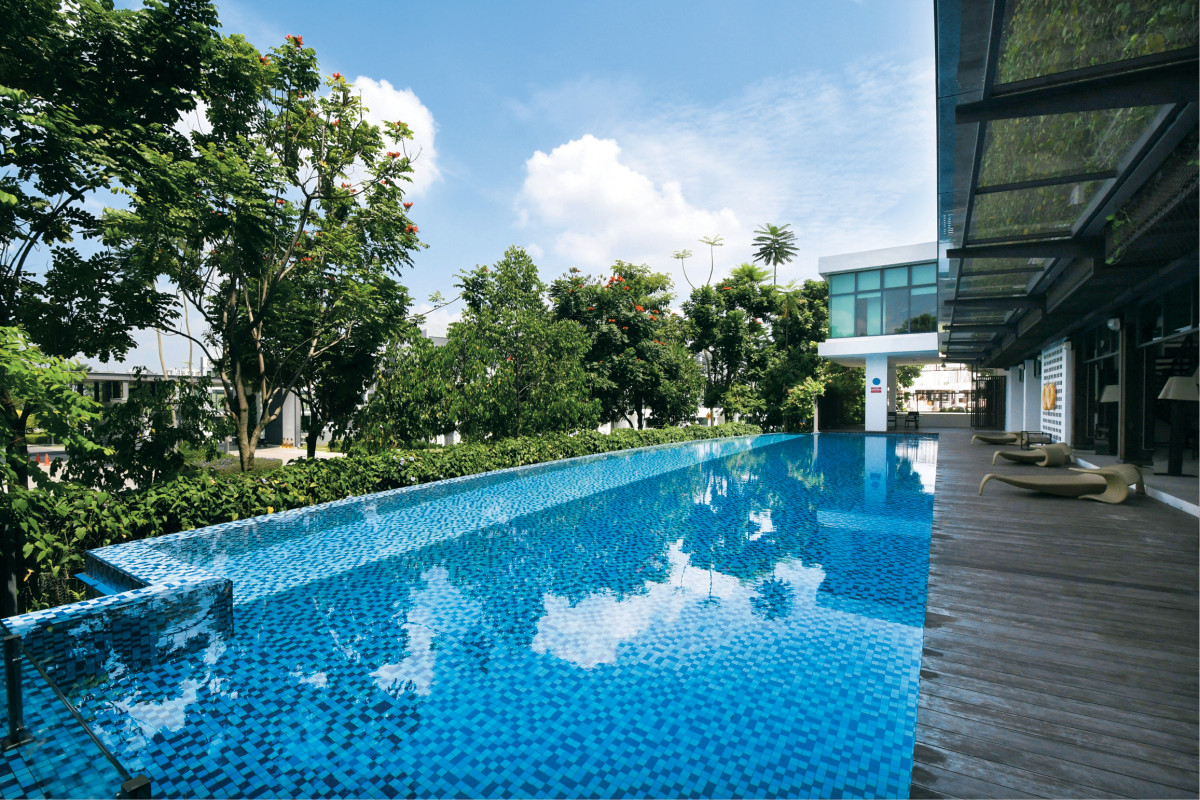 You could say that Paramount Property Development Sdn Bhd is comfortably into its middle age. With 40 solid years of experience, the former rice miller had launched a slew of townships in its native Kedah, before venturing into the Klang Valley with a number of large-scale developments and boutique projects across different sectors. It has delivered 14,000 properties to date.
Its first development, Taman Patani Jaya, was launched in 1981, followed by the upscale Bandar Laguna Merbok in 1996. This 493-acre picturesque development on the banks of Sungai Merbok has the distinction of being Kedah's first gated-and-guarded community. To date, the developer has completed over 10 communal living projects.
However, the company is not past its prime yet. In fact, it has merely begun its journey. "We want to be here for another 100 to 150 years," its CEO of property division Beh Chun Chong tells EdgeProp.my.
With the longevity of its company and the needs of future generations in mind, Paramount Property continues to refine its products and services in a bid to ensure that its properties become even more sustainable.
Taking measures such as assisting the joint management committees (JMCs) and residents' associations (RAs) in managing their residential developments, setting up a product design and innovation (PDI) department that transforms the collated feedback from their customers, paying for necessary improvements out of their own pocket even after their properties' vacant possession and adopting new technologies has earned Paramount Property Development the EdgeProp Malaysia's Responsible Developer: Building Sustainable Development Award 2018.
Real aftercare
"Our obligations towards our buyers do not end after we hand over our properties," says Beh.
For the developer, this means fixing flaws in its projects even after the properties have been delivered to buyers, at the company's own cost. Beh cites the facilities floor at Paramount Utropolis as an example. Buyers had complained of getting caught in the rain because there is no covered walkway from the car park. Acknowledging that this was an oversight on their part, Paramount Property built the walkway at no charge to the buyers.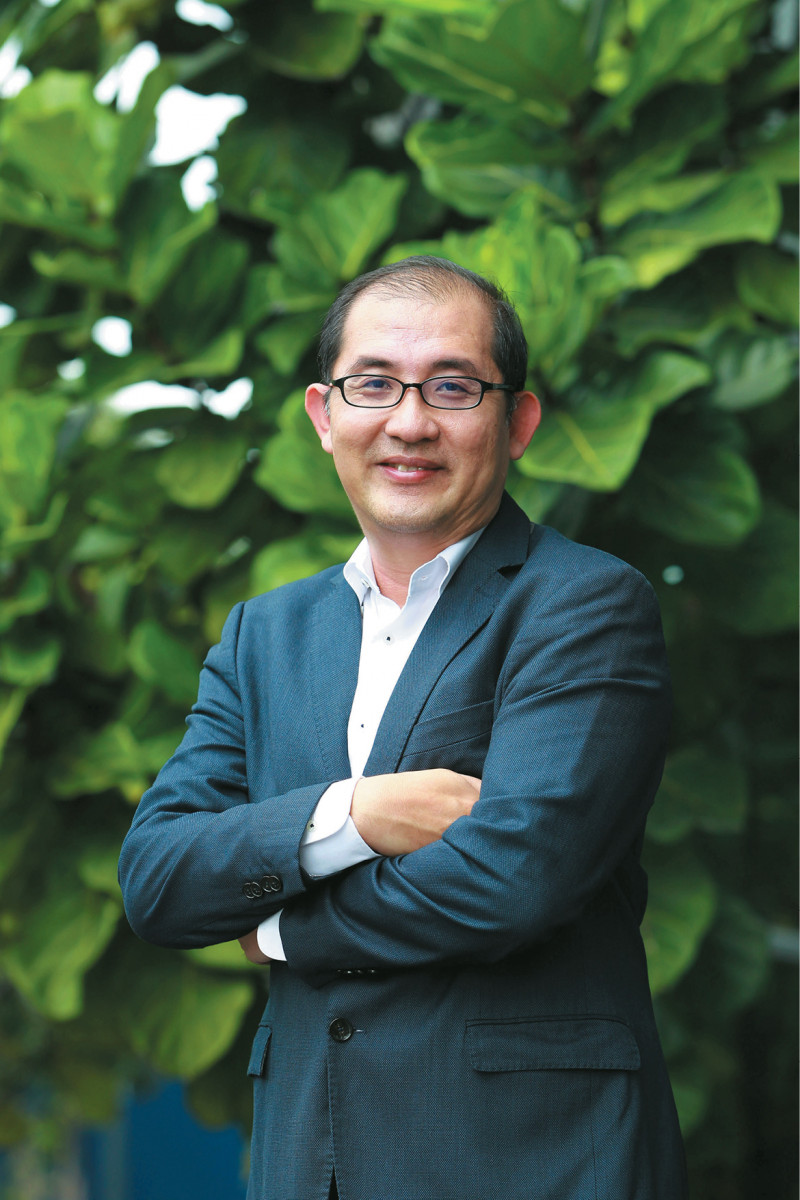 Likewise, the pool tiles at Sejati Residences' clubhouse's swimming pool were changed from small one square inch tiles to two square inch tiles for easier maintenance.
In addition to that, it also helps buyers of its communal living properties to set up JMCs and RAs — going as far as to arrange for payment schemes that will ensure a continuous flow of funds.
"We run campaigns to raise awareness and encourage them [buyers] to sign up with perks. This ensures that payments are always made. Having a system is important because if fewer people pay, then services suffer. Funds are the lifeline of the development," he points out.
Currently, the monthly maintenance and security charges for its projects range from RM50 (Azelia, Bukit Banyan, Kedah) to RM821 (for the larger homes at Sejati Residences, Cyberjaya).
Meanwhile, the collection rates for its projects range from 86% (Azelia and Eugenia, 868 units total, Bukit Banyan, Kedah) to 100% (KU Suites, 238 units, Selangor).
Paramount Property also seeks to provide its JMCs with recurring income, through building commercial properties that can service the population within and outside its developments.
Meanwhile, its products are designed to lower costs. For instance, higher outlay in the form of better security cameras and other technologies reduce the need for more security guards, translating into long-term savings, Beh says. "We have to be bold enough to explore something new."
At its Sejati Residences' clubhouse, features that minimise energy consumption include double-volume windows to maximise natural lighting, and a large fan that eliminates the need for air conditioning. LED bulbs are used because they cost less to replace in the long run.
The developer's properties are also designed with feedback from their buyers. Its PDI department — which comprises 10 architects and engineers — makes decisions on various things, from the minor such as the placement of switches, to the major such as the mechanical engineering of a building and the type of facilities in a communal living development, based on user experience.
To implement a minimum baseline of sustainable development, it has adopted industrialised building technology, which allows them to build properties that have the best standards. "For example, when we ask architects to design a 3-bedroom apartment, we find that some are good with space configurations while others are not so. So we pick the best one. A lot can be achieved through standardisation, because then we can set our minimum standards," he says.
Future goals
To realise its vision, Beh says, Paramount Property has outlined three goals — to reduce maintenance fees by 30% starting from this year, achieve green certification for all its new launches, and set aside a contingency sum of 40% for sustainability initiatives.
"We believe that 30% is achievable — any less and it is meaningless; any more and we may be setting ourselves for failure," he explains.
One way Paramount Property aims to achieve this goal is through product design; in fact, the PDI department has been tasked with working on designs that lower management fees.
In addition to achieving green certifications, its new launches starting from this year will also be designed to bring maintenance fees down.
"We must think of our shareholders — but in terms of products, we must stand in the shoes of our customers first. When we do things right, the profits will follow," he says.
This story first appeared in EdgeProp.my pullout on May 11, 2018. Download EdgeProp.my pullout here for free.