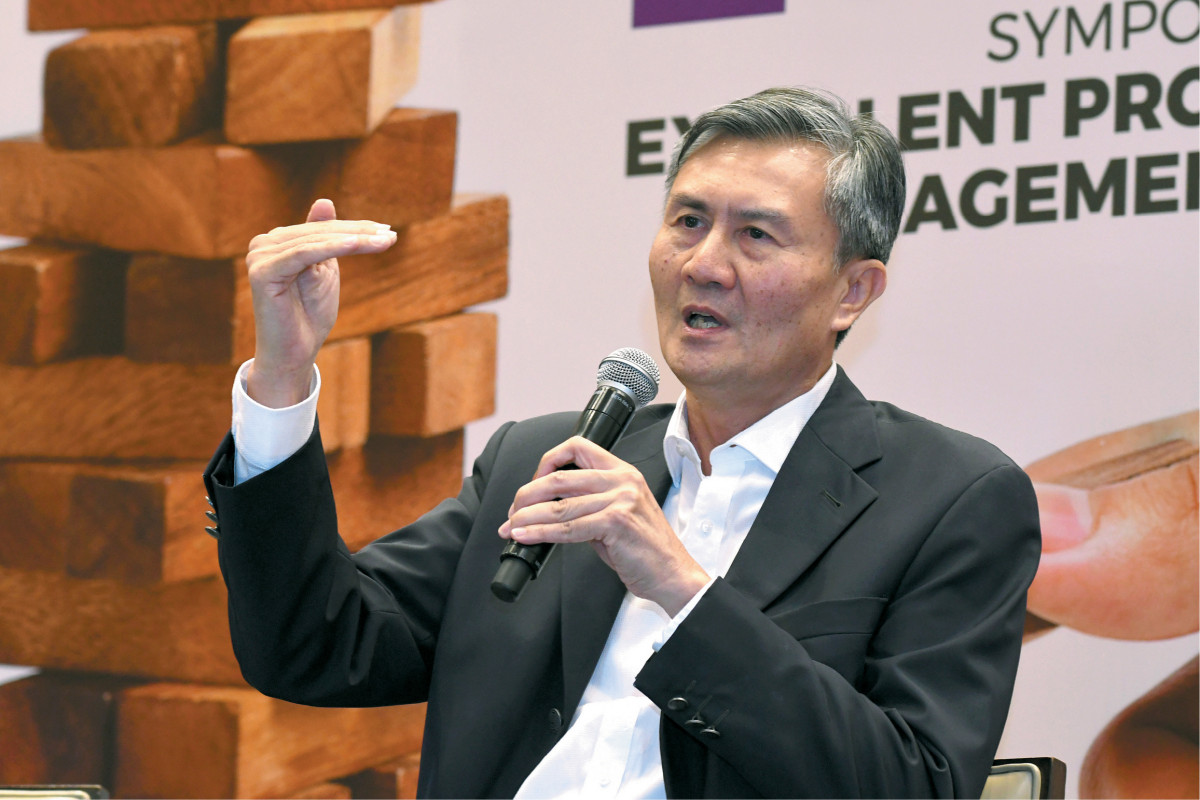 Be it in a family or a country, harmonious living is always desired. Similarly, well-managed strata or communal living will give property owners peace of mind.
Believe it or not, excellent property management begins with the property developer.
Speaking from the perspective of property developers, Rehda Institute chairman Datuk Jeffrey Ng noted that good design-and-build inputs in the early stages of the development process are crucial in achieving good and sustainable property management.
Ng was speaking at EdgeProp.my Symposium on Excellent Property Management 2018 entitled "Mistakes you CAN'T afford to make!" held in Kuala Lumpur on May 12. The symposium was organised by EdgeProp.my in partnership with Nippon Paint Malaysia and Panasonic Malaysia. Supporting sponsors were Gamuda Land, Red Ideas Sdn Bhd (Graaab JaGaApp) and Zurich Insurance Malaysia Bhd. It was also supported by The Edge Malaysia.
In his presentation entitled "Developers' role in excellent property management", Ng said developers play three key roles in the property development process:
1. Planning and design inputs
2. Construction management
3. Operations and property management
"A well-planned and well-designed project will bring long-term benefits in the project's sustainability, property management and eventually value appreciation.
"It is essential to balance the emphasis between aesthetics, functionality and maintenance practicality, as all these have long-term implications on property maintenance and risk management.
"We may have expensive and great-looking building designs… but what about the cost for its future maintenance?" he asked, citing a project where an 8-storey-tall glass panel was one of the features of the building.
A project's design can also pose safety risks, said Ng. For instance, some projects may have used fire-hazardous external building claddings for their facades, or a building's design is such that it has dark hidden corridors, thus raising its security risk.
"These are some of the design considerations that property developers have to take into account," he added.
Ng said that developers tend to shy away from the topic of property management, as they are reluctant to face the issues raised by homeowners, but he noted that this is changing.
"When it comes to property management, developers are usually in the first line of firing by owners. And the defence line is always the property management consultants who will become the mediators.
"But as we move forward, developers are becoming and have to become more responsible and willing to take the ups and downs and deal with problems accordingly," he said.
The rise of mixed-use developments
With ever-increasing land cost, developers will be developing more high-density, mixed-use developments going forward. This is where planning and design become even more critical because so many varied occupants are involved in a single development, said Ng.
"You will then start to see regulations regarding MCs (management corporations) and sub-MCs. So, it is very important for you, as one of the stratified owners, to know the rules, or else you will be very disappointed when dealing with the sub-MCs.
"For strata owners, everything depends on the planning right from the start. If you [the developer] plan it wrongly, problems will come.
"When it comes to mixed developments, my recommendation is that consumers invest in projects where the developer has a presence or stake as a co-proprietor. This enhances the developer's interest and long-term commitment towards good property maintenance of the project," he added.
Technological adoption and quality benchmark
Much of property management can be made more efficient, while the decision for the adoption of relevant technology that could benefit the management and maintenance of the building should be made at the building design stage, said Ng.
"Developers can defray future maintenance cost by investing in technology. The areas of technology adoption include the use of renewable energy, Internet of Things, security management systems and waste management technology.
"More importantly, we must be aware that maintenance cost will only rise over time. Hence, it is essential to incorporate good design input and efficient technology adoption to help defray cost escalations in the medium and long term.
"Things like security cost takes up about 20% to 30% of your annual budget, but if you know how to use technology, it could help save your budget significantly," he said.
Meanwhile, property developers should adopt quality project management practices and construction quality standards such as Qlassic and Conquas (Construction Quality Assessment System) to benchmark workmanship standards. Hence, Ng advised property purchasers to go for projects that have achieved such quality benchmarks.
Last but not least is the operations segment, which includes staff training, having standard operating procedures, preparing a homeowner's manual, maintaining clear and independent accounts, conducting proper and timely financial control and reporting, as well as initiating community events — these are among the important measures that need to be carried out by property management teams to promote cordial community living.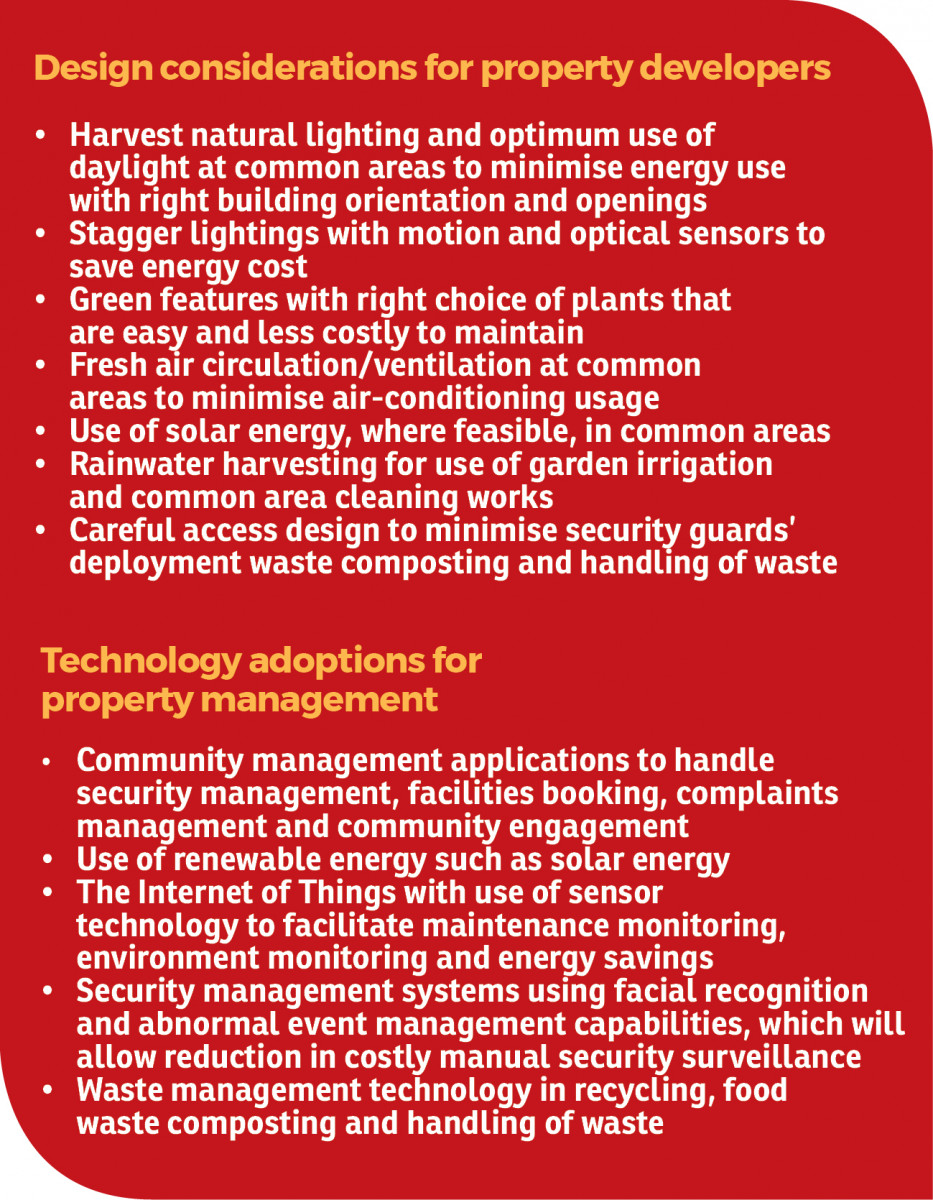 This story first appeared in EdgeProp.my pullout on May 17, 2018. Download EdgeProp.my pullout here for free.