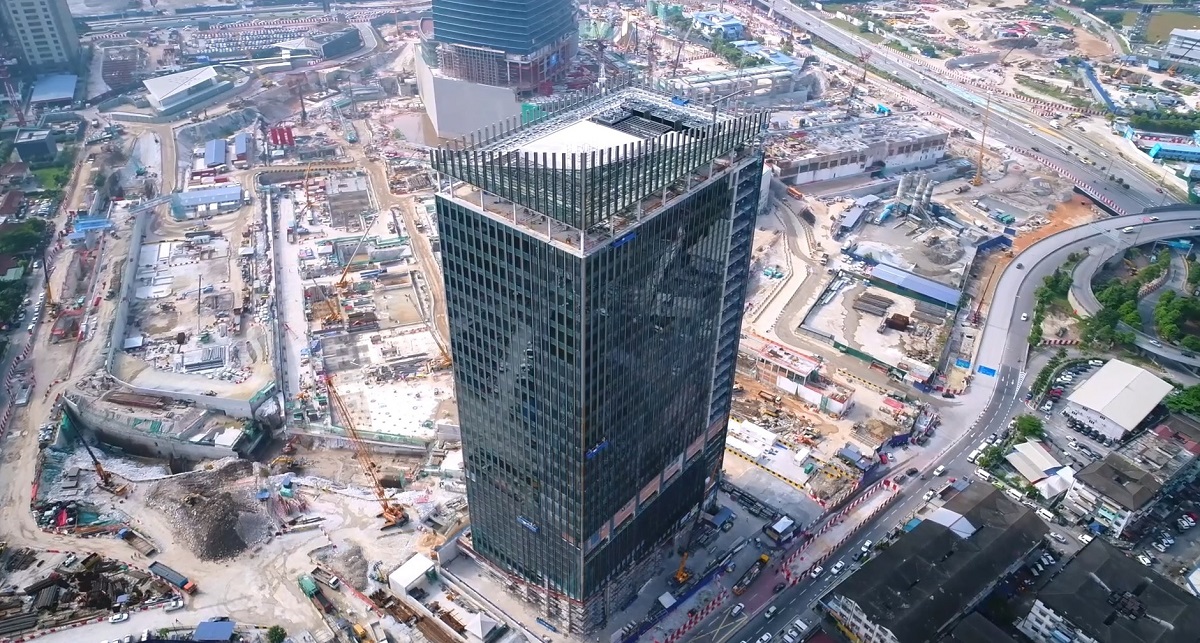 KUALA LUMPUR (June 24): Australian developer and infrastructure firm Lendlease has confirmed it is committed to transforming the Tun Razak Exchange (TRX) (pictured) Lifestyle Quarter into one of its largest urban regeneration developments, Bernama reported today.
"This significant city project will provide thousands of new jobs, leading technology and the best international standards of design and sustainability contributing to the future of Kuala Lumpur.
"The Lifestyle Quarter includes seamless connections to the new MRT network and adjoining public plazas. Leasing, design and construction all continue to make very positive progress," Lendlease told Bernama.
Lendlease said the "project would be delivered through its integrated business model, which would be leveraged throughout the course of delivery".
"Lendlease has been delivering projects across a broad range of sectors in Malaysia for over three decades, and we remain committed to Malaysia and will continue to build on our presence here.
"We are open to exploring any good investment opportunities that may come our way," the firm said.
Lendlease is partnered with TRX City Sdn Bhd to develop the TRX Lifestyle Quarter. TRX City Sdn Bhd is a wholly-owned subsidiary of the Finance Ministry.
The Pakatan Harapan-led government announced on Thursday that it is rescuing the 70-acre (28.33ha) TRX development in Kuala Lumpur, agreeing to inject RM2.8 billion of new capital into the project, which was mooted by the previous administration, to avoid bigger losses.
The RM2.8 billion bailout, announced by Finance Minister Lim Guan Eng, will help complete all the necessary infrastructure works in the TRX. The money would be released in stages up until 2024, with RM344 million to be disbursed starting this year.
According to Lim, TRX City does not have the funds for infrastructure works to complete the project and had sought financial assistance from the government.
The 6.88ha Lifestyle Quarter is a central part of the TRX financial district masterplan. It will comprise a lifestyle retail mall, restaurants, hospitality and leisure offerings, residential condominiums and a new city park, Bernama reported .
Stay on top of trending Narratives
Use Location Scan to view project options and price trends near your preferred location, including MRT3 stations
Check your loan eligibility on LoanCheck, or use LoanReport to get a FREE credit report