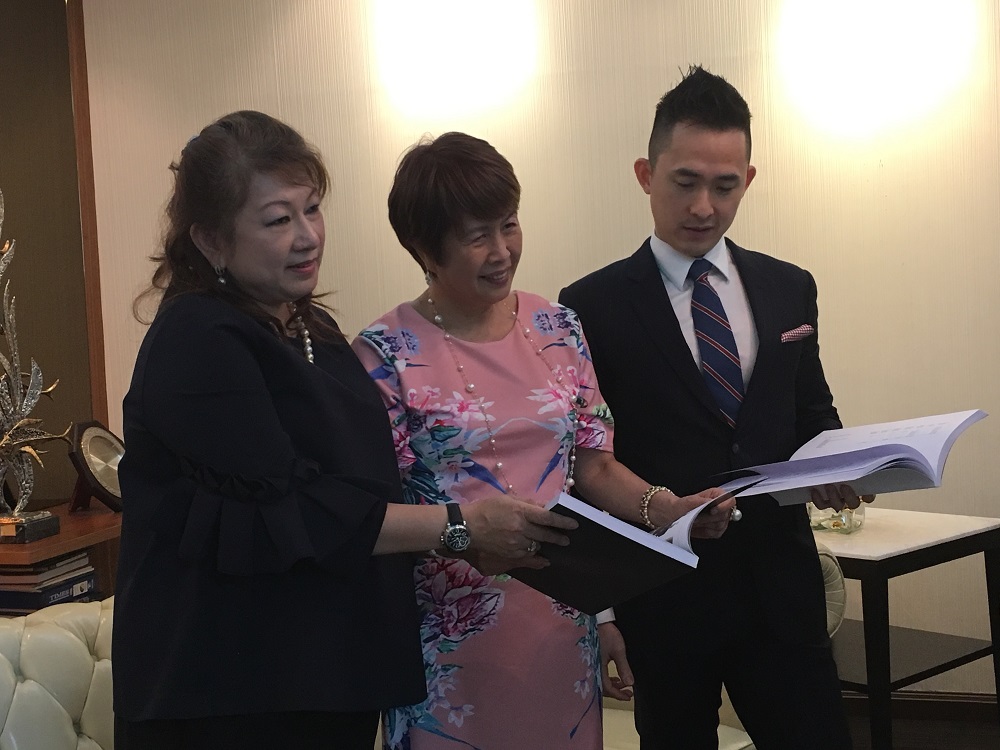 KUALA LUMPUR (June 27): TA Global Bhd will hold back the launch of three of its Kuala Lumpur projects this year due to the challenging market environment.
These projects which are now planned for launch next year include the long anticipated TA 3 & 4 in the Kuala Lumpur city centre; the Annexe mixed development at Damansara Avenue, Bandar Sri Damansara; and the Dutamas residential development.
"Market is soft now. Oversupply of certain properties in the city centre is another concern. We don't want to launch all our projects at the same time," TA Global Bhd CEO Tiah Joo Kim told reporters after the company's AGM today.
Nevertheless, he said construction work of some projects will continue while the components of some projects will be re-strategised to meet market needs.
"Generally, market sentiment is positive but the majority of buyers are taking a wait-and-see approach as there are still uncertainties in the market," he noted.
The TA 3 & 4 mixed development is now slated for launch in 1Q2019. The development is located on a 2.47-acre parcel within walking distance of Suria KLCC.
With an indicative combined GDV of RM2.8 billion, it will feature twin towers -- Tower 1 (62 storeys) and Tower 2 (66 storeys), located above a 10-storey podium and will comprise a 5-star hotel and serviced apartments.
Meanwhile, the launch of its Dutamas project has been rescheduled to early next year as it is still pending approval, said Joo Kim.
The 4.55-acre freehold high-end condo development comprises a 38-storey and a 25-storey tower housing 364 residential units.
The new phase of Damansara Avenue of the Annexe consists of a shopping mall, retail units and strata offices. It is slated for launch at end-2019.
Next year will also see the launch of phase one of a residential development in Kluang, Johor. The 142 units of two-storey terraced houses in a gated-and-guarded township will be launched in 2Q2019.
Tentatively, the 95-acre development in Kluang comprises 524 landed homes with a mix of two- and three-storey terraced, semi-detached and detached homes with an estimated GDV of RM450 million.
TA Global had launched Ativo Suites development in Damansara Avenue last year.
"60% of the buyers for the [668 serviced apartments have signed [Sales and Puchase agreements], we hope all units will be sold by end of this year," said Joo Kim.
Elaborating on the current market following the GE14 and subsequent change in government, TA Enterprise Bhd managing director and CEO Datin Alicia Tiah said there are many young professionals who are working overseas who are thinking of returning to Malaysia. This, she added, is a positive sign.
"There will be short-term pain [post GE] but in the long-term, it is good for the country," she added.
TA Global is the property arm of TA Enterprise Bhd (TAE) which is helmed by Alicia.
On its overseas developments, TA Global executive director Kimmy Khoo said development of Little Bay in Sydney, Australia, is nearing completion this year and the profit from the sales of land as well as properties from this project will be realised this year.
Currently, TA Global has a total landbank of 720 acres in Malaysia. Of these, 162 acres are planned for developments with an estimated GDV of 14.2 billion.