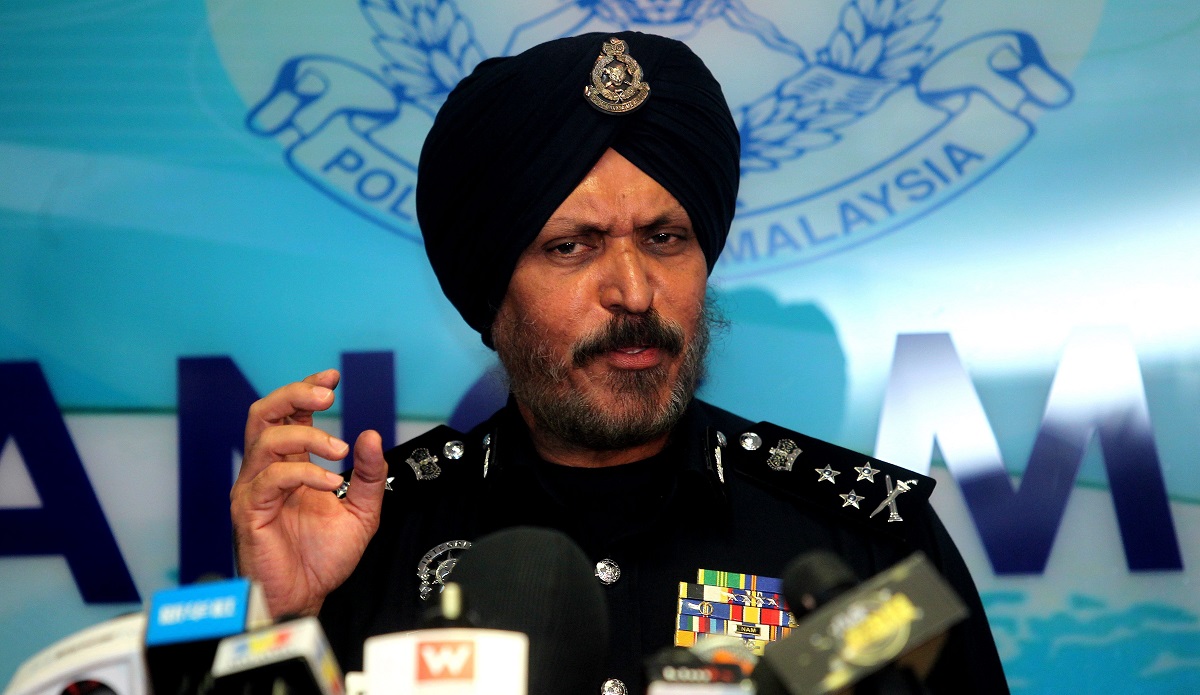 KUALA LUMPUR (June 28): Former prime minister Datuk Seri Najib Razak, his wife Datin Seri Rosmah Mansor, their family members, close associates and "gift givers" will be summoned by the police for questioning in connection with the luxury items seized from premises linked to Najib totalling as much as RM1.1 billion.
"We should be calling them soon. We have to verify if they were gifts from people, and if so, who are the gifts from," Federal Commercial Crime Investigation Department (CCID) director Datuk Seri Amar Singh Ishar Singh told a press conference yesterday.
"They will be investigated and we will also call their alleged gift givers for a statement to be recorded," he added.
Amar yesterday revealed the final tally of all the items seized from the six properties in Putrajaya, Pavilion Residences and Jalan Langgak Duta, including cash in 26 different currencies, 12,000 pieces of jewellery, 284 handbags, 423 watches and 234 sunglasses, totalling RM900 million to RM1.1 billion.
The 234 sunglasses of various brands including Gucci, Versace and Cartier alone were estimated to be worth some RM374,000, he said, adding that the total amount of cash seized, meanwhile, stood at RM116.7 million. "It took three whole days, with 22 officers from Bank Negara Malaysia (BNM) and six cash counting machines, to tally the final cash sum," he said at the CCID headquarters.
Amar said the police had also deployed more than 150 policemen to carry out the counting and tallying of all the items and merchandise seized from the six properties. "They have been working non-stop for 16 days including throughout the Hari Raya festive season.
"We have stored these items in a single location owned by BNM, so that it will be easy for the police and merchandise experts to count, evaluate and appraise the items," he said.
The 12,000 pieces of jewellery and beauty accessories seized amounted to RM442 million, comprising 2,800 pairs of earrings, 2,100 bangles, 1,600 brooches and 14 tiaras. "This amount is only at cost price and exclude other costs such as workmanship and various other ancillary costs," said Amar.
Among the jewellery, Amar revealed the most expensive piece was a white diamond necklace, which experts had estimated to cost RM6.4 million. As for the 284 handbags seized, they comprised 37 brands including Prada, Chanel, Versace, Hermes and Bijan, for which the average price per piece was RM1.6 million. "We have called in experts to evaluate and appraise the Hermes handbags only. These alone totalled RM51.3 million. We will identify the other brands at a later stage," he added.
The 423 watches seized totalled RM78 million, comprising more than 100 brands including Richard Mille, Rolex and Chopard. "The most expensive watch was a version of [the] Rolex Daytona, which was valued at RM3.4 million," said Amar. "This is the biggest personal asset seizure in Malaysia's commercial crime history," he said, adding that the case was classified under the Anti-Money Laundering, Anti-Terrorism Financing and Proceeds of Unlawful Activities Act 2001.
Since May 18, the police have conducted searches at several premises linked to the former prime minister, including the six properties as the police heightened its probe into allegations of corruption, money laundering and criminal breach of trust surrounding troubled state fund 1Malaysia Development Bhd. At the end of the search, carried out under Section 409 of the Penal Code, the police had seized 72 bags containing cash in various denominations, jewellery and watches, as well as 284 boxes of luxury handbags.
On May 31, it was reported that Najib had lodged a police report on the raid carried out at three condominiums at Pavilion Residences, claiming the items seized were gifts from friends while the cash was part of donations meant for the 14th general election campaign of Barisan Nasional, the coalition he formerly led that was defeated in the May 9 polls.
Meanwhile, Amar said no Umno member has come forward to claim part of the cash seized from the six properties. "We won't know if the money is from Umno. We will have to investigate. No one has claimed the money as theirs [so far]," he said. On May 24, Umno's strategic communications unit sought the return of the money seized in premises linked to Najib, saying it is party funds.
This article first appeared in The Edge Financial Daily, on June 28, 2018.
For more stories, download EdgeProp.my pullout here for free.