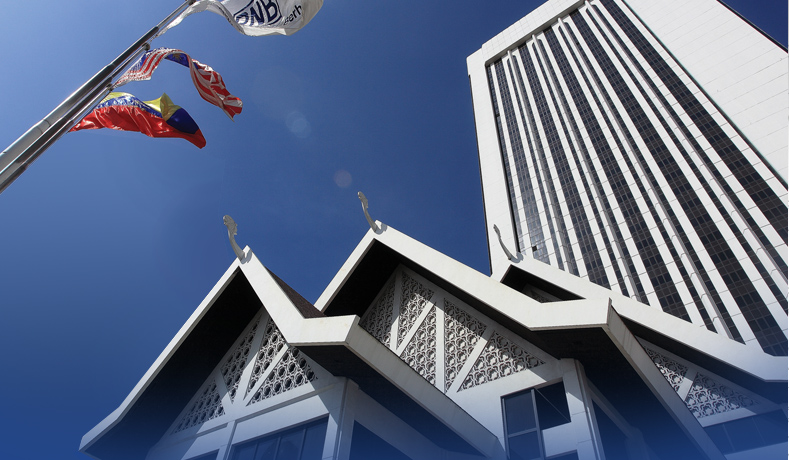 PETALING JAYA (28 August): The AREA Group of Companies (AREA) has signed a deal with PNB Development for the purchase of 212.54 acres of industrial land in Selangor
Through AREA's special purpose vehicle, AIDF Industrial Park,have signed a sales & purchase agreement with Seriemas Development (a subsidiary of PNB Development) to acquire 212.54 acres of freehold industrial land at Kota Seri Langat, Selangor.
AREA is planning Selangor's first gated and guarded, fully integrated and serviced industrial and logistics park. Named THE COMPASS @ Kota Seri Langat, it will be a freehold, premium industrial and logistics hub in Selangor with resort style features.
The 212.54-acre site will offer built-to-suit warehouses and manufacturing facilities with sizes ranging from 200,000 sq. ft. to 1,000,000 sq. ft. Smaller detached SME factories of 12,000 – 75,000 sq. ft. will be built for sale to cater for the demand for medium sized facilities in the Klang Valley.
"We need to take advantage of the coming wave of investments arising from the Belt and Road initiative by China as well as multinationals diversifying their operations to Malaysia to reduce any risk arising from any impending trade wars. We need to be ready with the products," said AREA's executive chairman Datuk Stewart LaBrooy.
Referring to the current and future growth of e-commerce, he said: "It is becoming very apparent that there will emerge a critical shortage of the new modern logistics warehouses."